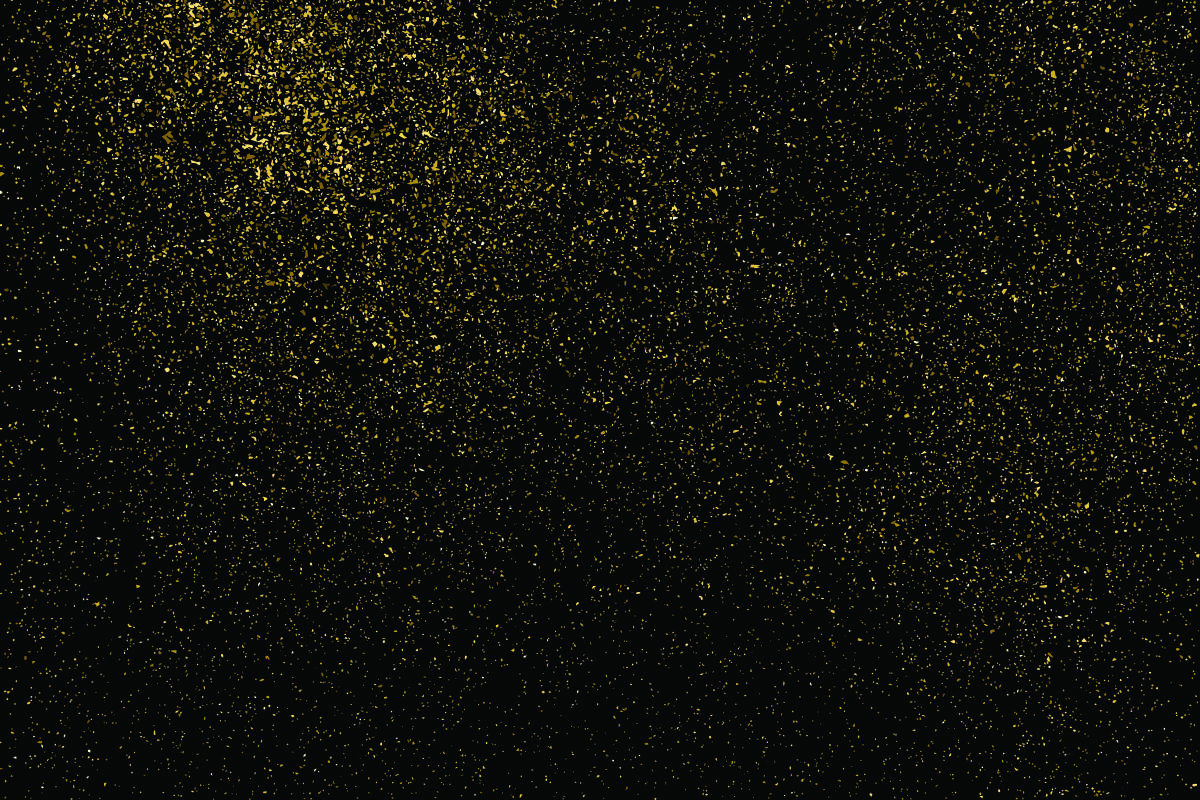 From left: Merlot sequin boots, £89, topshop.com; Zandra Rhodes Archive The 1981 Cleveland dress, £1,300, matchesfashion.com; Queencore brogue pump, £1,210, gucci.com; Lady Dior bag, £4,200, Dior, 160-162 New Bond Street; My Burberry festive 2016 eau de parfum, £92, burberry.com; Nails Inc Belgrave Square polish, £14, net-a-porter.com; Oscar de la Renta gold-plated pearl necklace, £695, matchesfashion.com; Alexander McQueen star embellished shoulder bag, £1,745, matchesfashion.com; Frends crown headphones, €4,995, wearefrends.com; Givenchy by Riccardo Tisci chain wallet, €1,250, givenchy.com; jewellery box, $895, edie-parker.com; Christian Louboutin Beaute matte lipstick in Miss Loubi, £65, selfridges.com; Bulgari Serpenti high jewellery gold, diamond and onyx necklace, POA, 168 New Bond Street; Lucy Folk Starry Eyed necklace, £400, matchesfashion.com; Fendi Eyeshine sunglasses, £390, harveynichols.com; Miniaudière lurex bag, £1,815, robertocavalli.com; Memo Irish Leather fragrance, £350, harveynichols.com; 24ct gold plated hairbrush, £119, balmainhair.com; Aerin comb, £31, net-a-porter.com; Dolce & Gabbana Mini Sicily bag, £1,700, harrods.com; Nathalie Trad Astrid box clutch, £680, valerydemure.com; Cat face charm, €490, loewe.com; crisp packet clutch, £1,195, anyahindmarch.com; Raye platform, £495, sophiawebster.com; Christmas candle, £95, rojaparfums.com; Embellished dress, £150, topshop.com; Chelsea boots, £39, topshop.com; Fornasetti candle, £115, net-a-porter.com; Baubles, throughout, £10 for 12, theconranshop.co.uk
Jasper Conran
Fashion designer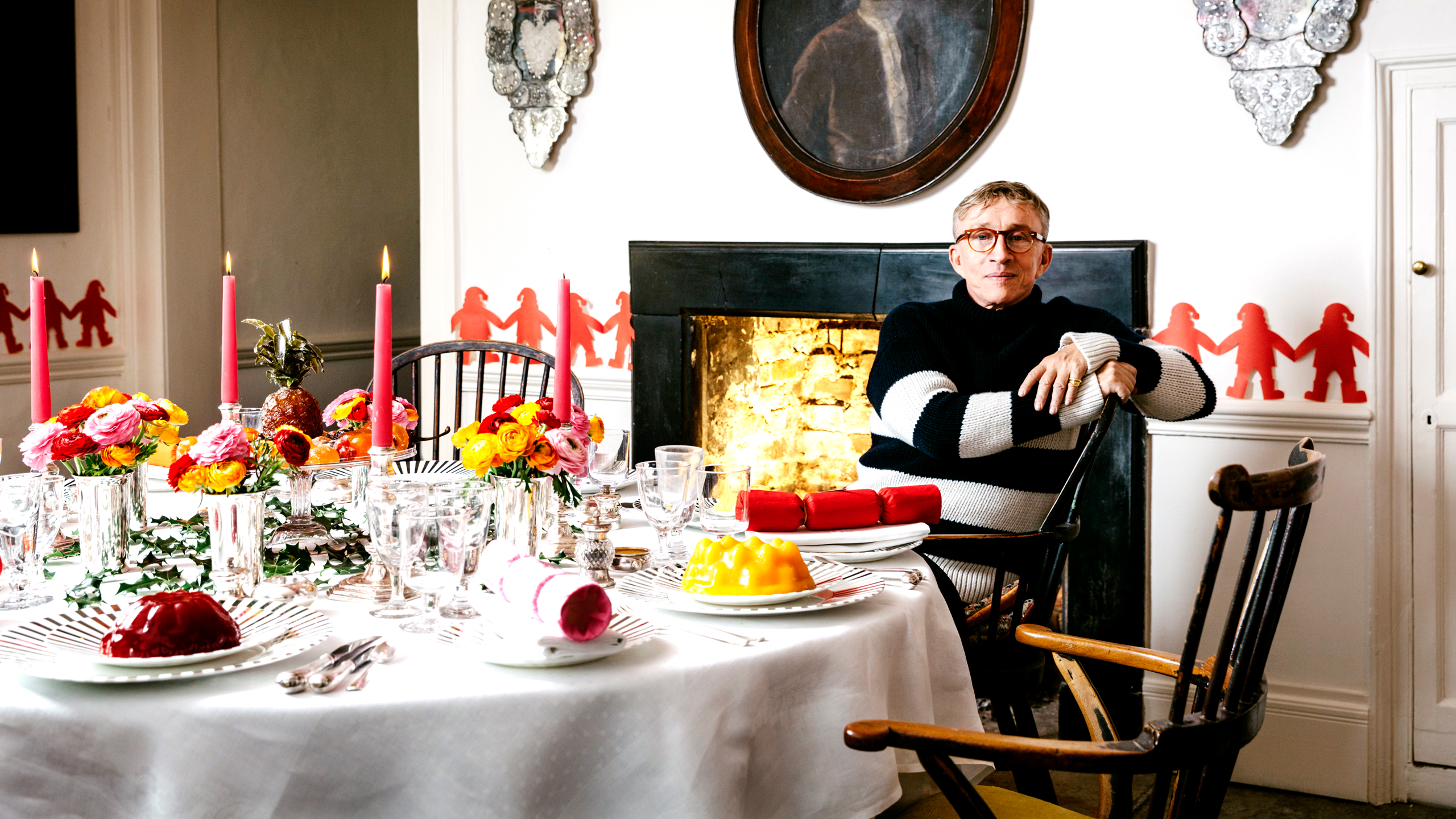 Jasper Conran is an English designer. He launched his eponymous womenswear brand in 1978, aged 19, and has worked on productions for the stage in ballet, opera and theatre. In 1996 he launched a womenswear range for Debenhams and has been designing for Wedgwood since 2001. He published his first book, Country, in 2010, and opened his first L'Hotel in Marrakech this autumn.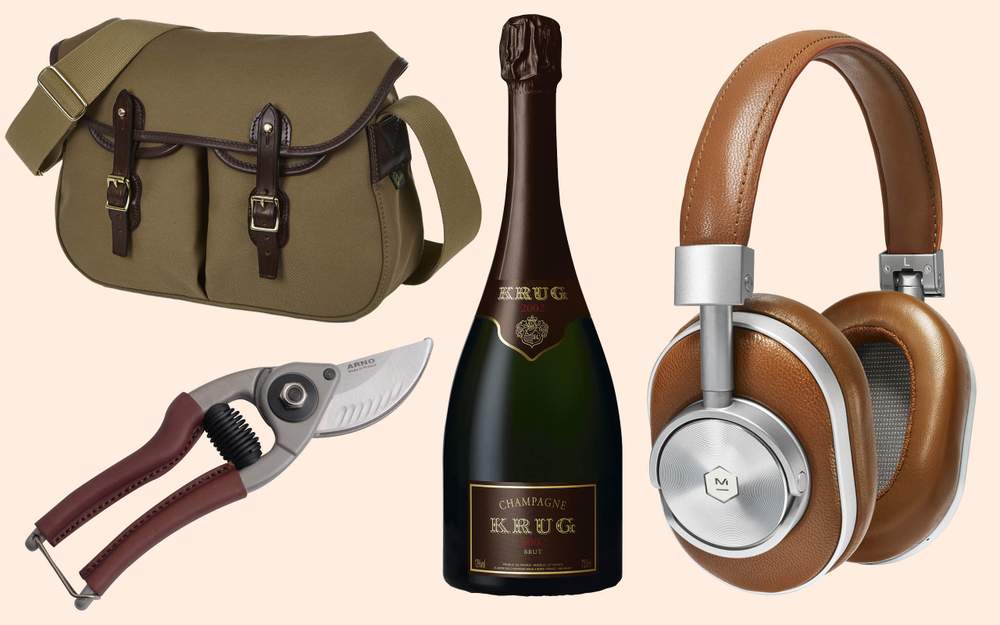 "I am very generous. I like to give presents, but I only give them to the people I'm with on Christmas Day, so if you're lucky enough to spend the holidays with me you get quite good gifts. Christmas can be miserable if you overextend yourself so I think it's important to define your parameters. I often host, as I prefer to be in my own bed at Christmas — or on a very sunny beach. Obviously Father Christmas does not forget our household and, on Christmas morning he will have appeared down the chimney with very, very, fancy stockings, which are quite often stuffed with goodies from The Conran Shop. I don't know how he does it, but he's very clever indeed.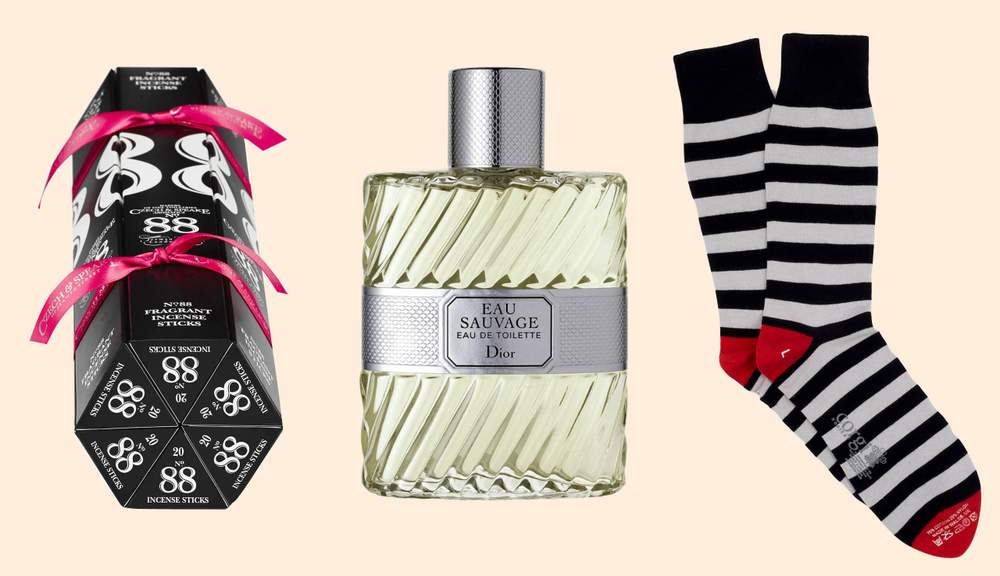 As a child my presents could be a rather mixed bag. My mother was a very generous person. My father was very busy: let's put it that way. The worst gift I ever received, and I remember it vividly, was a broken chemistry set. Chemistry sets do not spring to mind when you look at me now. And they didn't then. I've borne a grudge about it ever since. The best gift I ever got was a Moulton bicycle, which my godfather gave me when I was 10. The small-wheeled bicycles were launched in 1962, and you had to put them together. It was marvellous.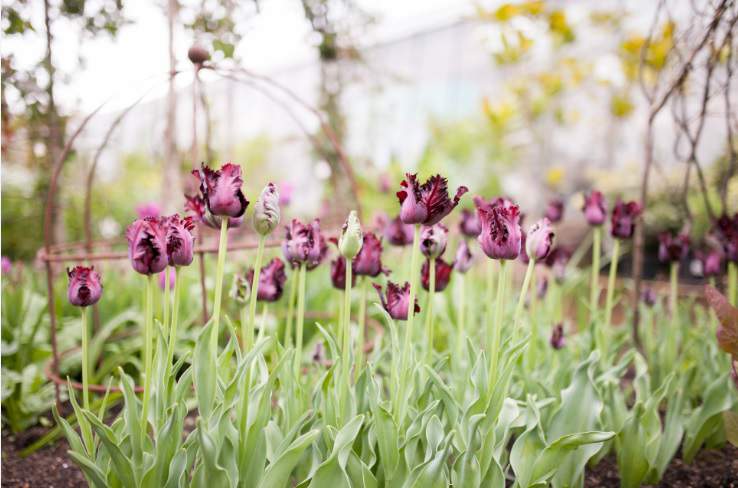 I am very keen on useful items as gift. I don't find them at all mundane, so socks are extremely welcome: they're useful, they're simple, they never disappoint and we need a lot of them. You'll notice I haven't stipulated that they should be cashmere, because I'm not that spoilt.
I'm also a big believer in consumables. Things you can eat, like chocolates, champagne, truffles, caviar, which are delicious and then gone rather than hanging around the house worrying you about where to put them or using up your drawer space. These are the things I like to receive. Having said that, if someone were to present me with a painting by Ben Nicholson for Christmas, I would not spurn it. I would say "yipee".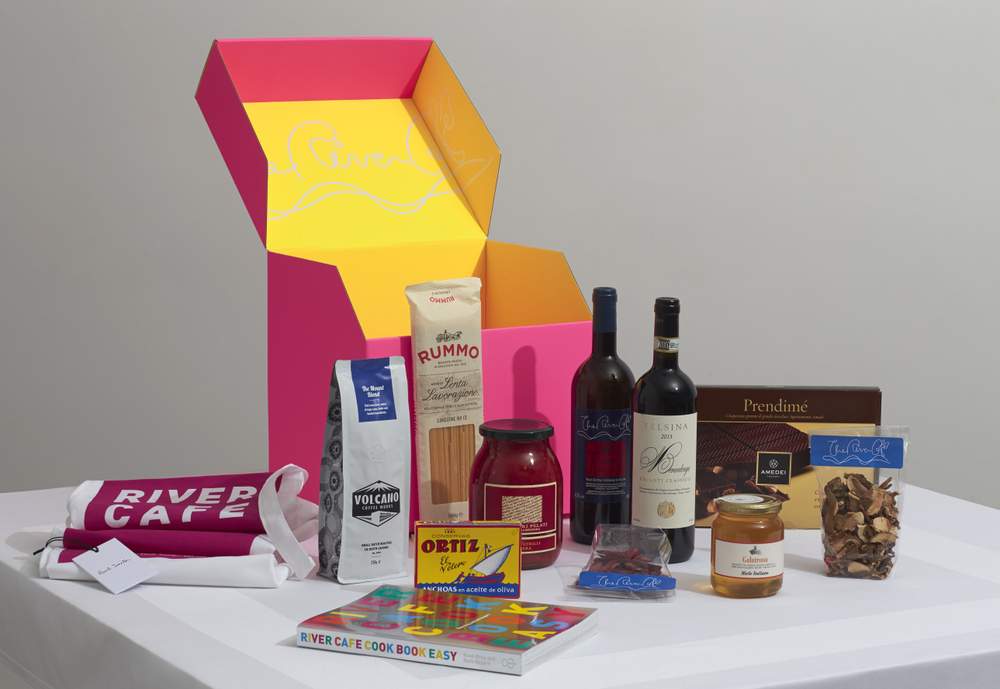 I'm not a techie person but I like availing myself of technology. I believe in it. I like to get new earphones — with leather-covered earpieces and bluetooth, so you don't have all the cables. And I like to update my technologies: new iPhones and new iPads are all lovely. And books. I like biographies, tales of 20th-century gossip, mad debutantes and the forgotten characters of the 1920s. I love all the colour of that period. I'm especially keen currently on James Lees-Milne and his diaries. My partner only really wants first editions by James Joyce or Samuel Beckett. They make him very happy indeed.

But the very best presents are the presents I give myself. I go out and think of the interesting things I need and then I decide: 'No. I'm not going to give you something you really need. I'm going to give you something you really want.' Sometimes diamonds are involved…"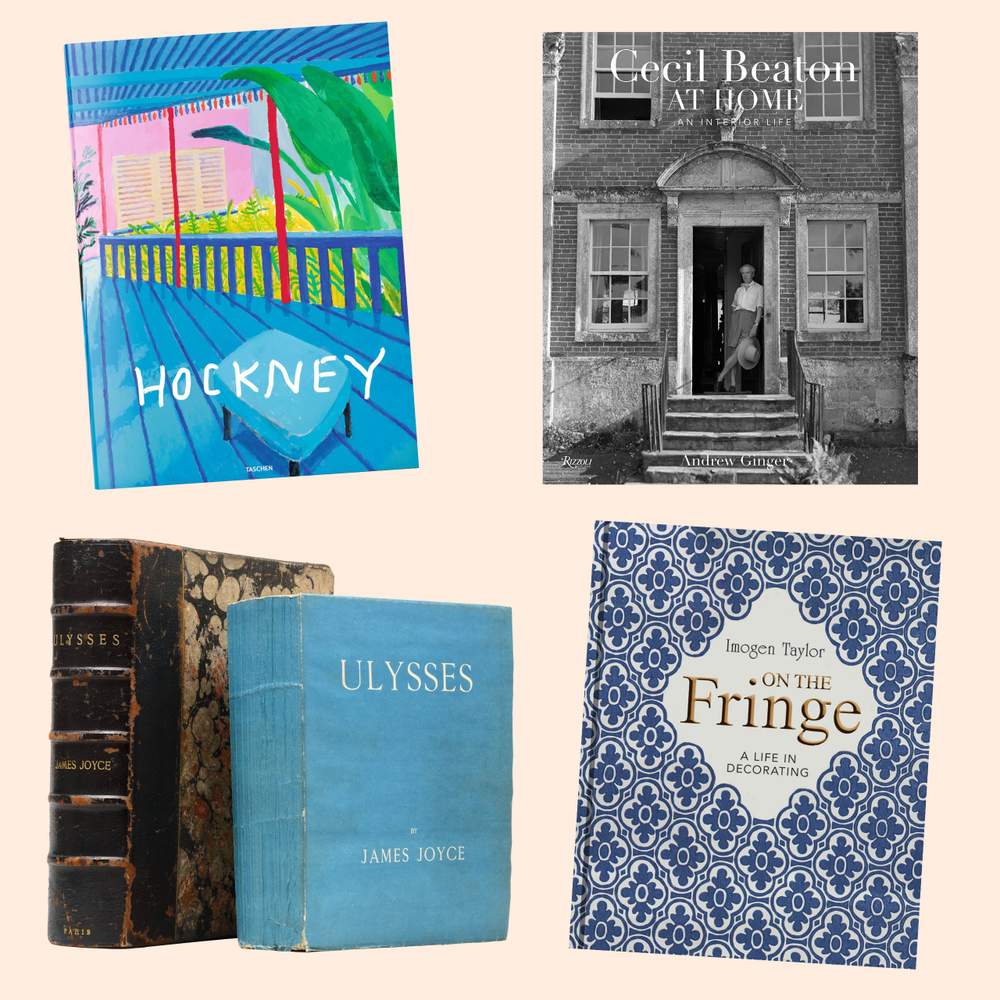 Lauren Santo Domingo
Entrepreneur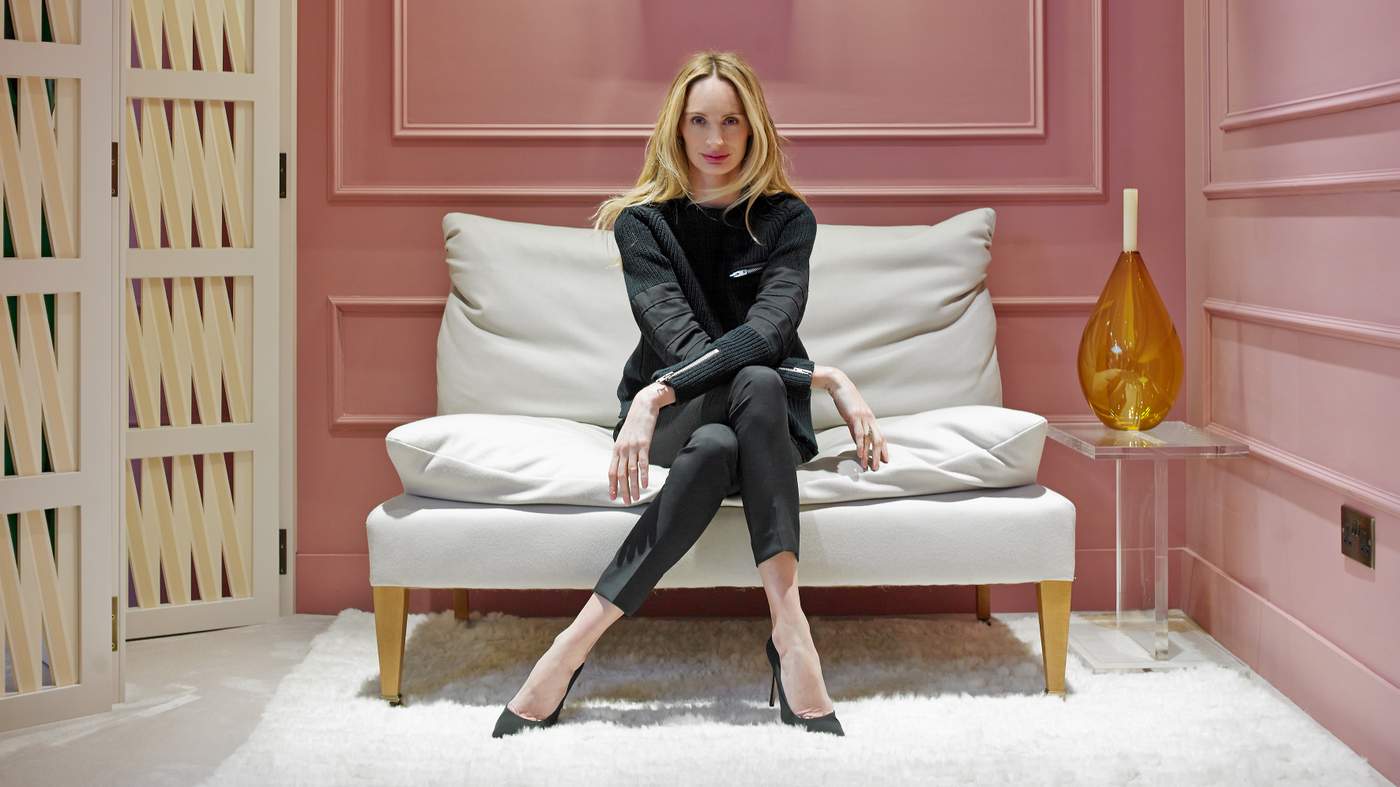 In 2010 Lauren Santo Domingo co-founded Moda Operandi, a luxury fashion site which allows consumers to pre-order looks from the international ready-to-wear runways via online trunk shows, within hours of the show. Also a contributing editor at US Vogue, where she began her fashion career as an assistant, she lives in New York with her husband Andrés Santo Domingo and their two children.
"I spent Christmases growing up in Panama. My grandparents lived in the canal zone, where there was an American military base and we would follow along with the Santa Claus tracker on the radio, which was produced by Norad (the North American Aerospace Defense Command). We would listen to where Santa was and race around trying to find him. Of course when we arrived the presents were always already there and we had just missed him. As my children get older I remember the experiences that I had in the holidays and, time permitting, try and bring them back.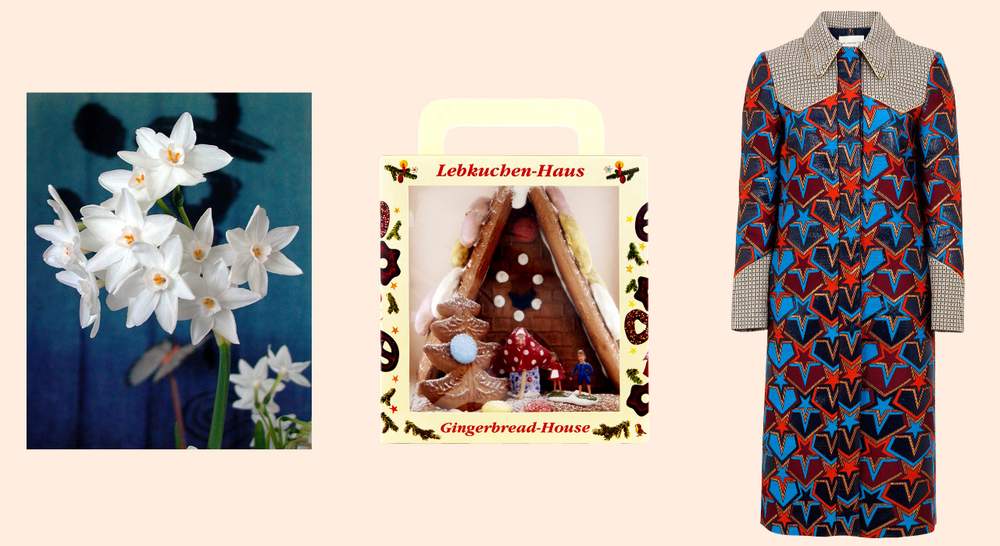 We put up a tree, a wreath on the door, and last year I did gingerbread houses with friends. When I was little we would make garlands for the tree with popcorn and berries, and make pine cone birds. The smell of paperwhite really gets me into the holiday mood, more so than pine needles or chestnuts roasting on an open fire.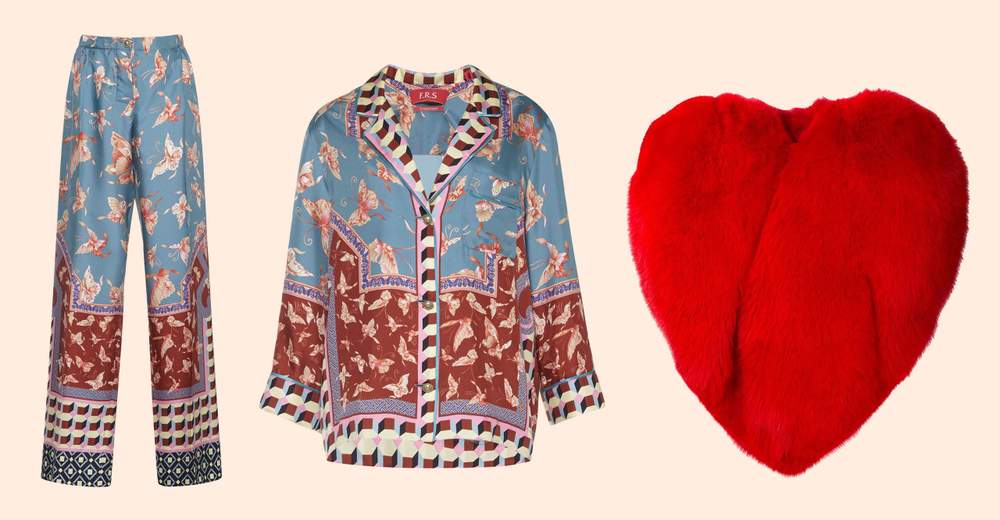 On Christmas Day I stay in my pyjamas all day long if I can. I wouldn't have said that five years ago but now the pyjama makes it to the front row of the fashion shows and it doesn't even feel decadent, it's been normalised. The brand For Restless Sleepers has really great pyjamas, and I love a slipper; a beautiful velvet bedroom style. A few years ago we cancelled Christmas as adults. Someone from the family said enough presents, so I have channelled my energies into the Moda Operandi gift guide instead. I also play White Elephant among friends. It's like a shady Secret Santa where you can snatch gifts out of people's hands. It's an American game: I guess we took something sweet like Secret Santa and made it highly competitive.
Nothing says I don't care like a scarf or a candle, although if it's a nice scarf I guess it's a bit different. Also giving the same present year after year is really lazy or brilliantly passive aggressive. That bums me out.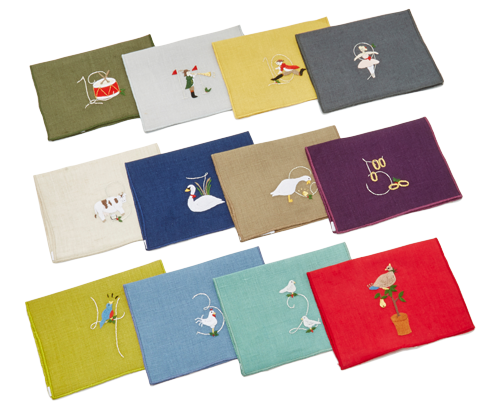 A good timeless gift would be something for the home, whether it's a tray or cocktail linens. We have these fun cocktail napkins with emojis on, they have a lot of character and will make you think of the person that gave them to you. It's nice to get things for people that they wouldn't really get for themselves. Alexandra Llewellyn creates these beautiful inlaid custom-made backgammon boards, and she can put in an element of something that is important or sentimental to you. I would love a backgammon board in a pale wood, inset with specimen drawings of wild flowers or botanical sketches. Evening clutches make a really great gift.

You can wear the same dress but if you just switch up your clutch every time it completely changes your look. You can never have enough little evening bags. If the bag is right it's like a little jewel in itself, or a piece of candy, such as a fun, whimsical bag from Olympia Le-Tan or a little miniaudière. Big costume earrings are really fun; they sparkle and they make you smile. Try Rebecca de Ravenel, Oscar de la Renta, or Mercedes Salazar. I've got my eye on these really great Alexander Calder-esque earrings from Proenza Schouler.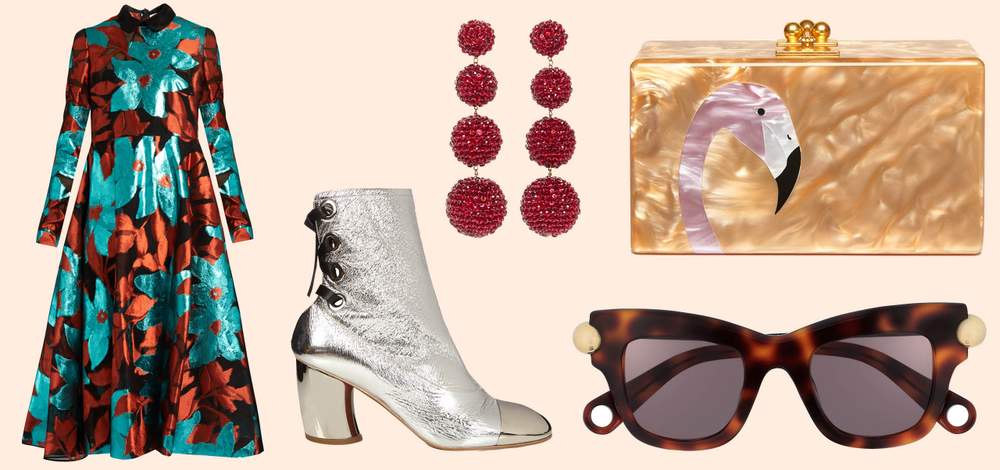 I have goddaughters and for every celebration or milestone I give them a charm for a bracelet. They are too small to appreciate receiving them, but I love finding special pieces everywhere I go: the FD Gallery on 80th Street, New York, has great charms from Fabergé and Cartier.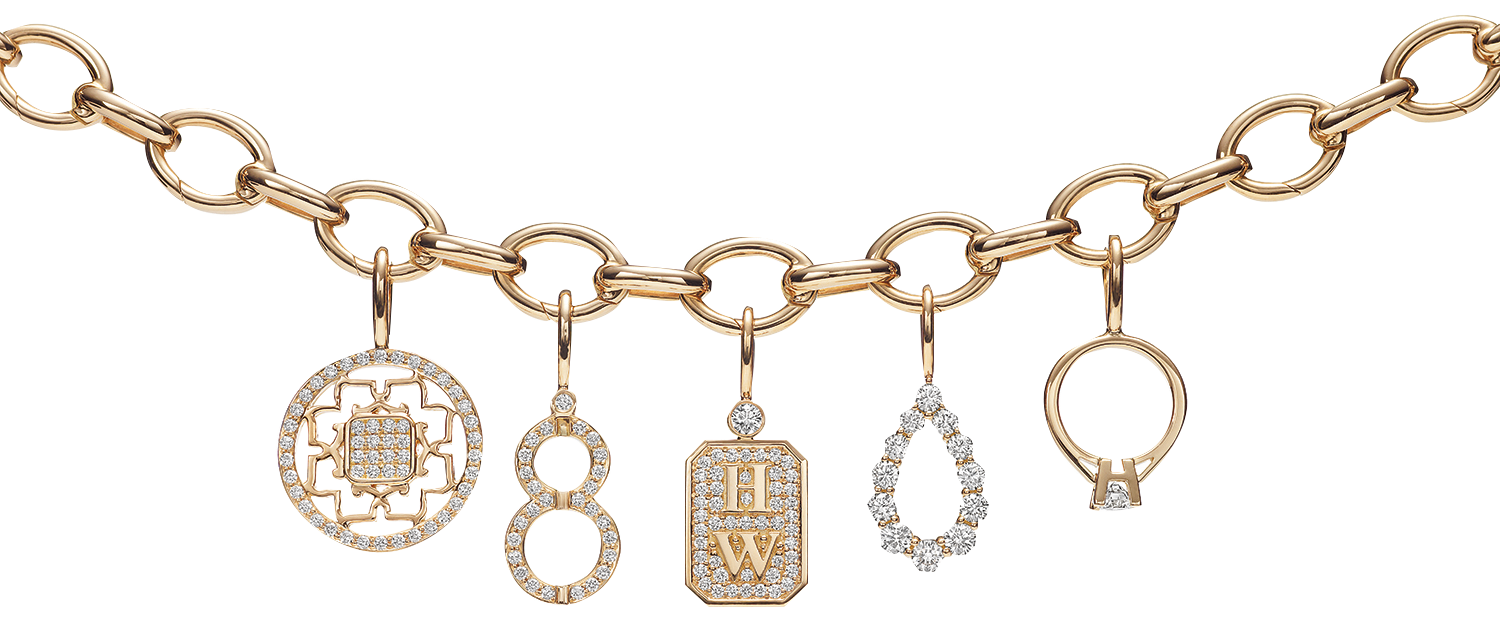 It's very hard to buy clothes, and only works with a lot of guidance, like when you are sending links directly to the person. There so many hazards like colour and fit. Humorous books are something that work for every occasion. I love giving vintage cookery and cocktail mixing books, books about entertaining. Things you would never really buy for yourself but will put a smile on your face. They are a little more unexpected than a coffee table book. Also what a treat to go to the store and find the titles for yourself."
Natalia Vodianova
Model and philanthropist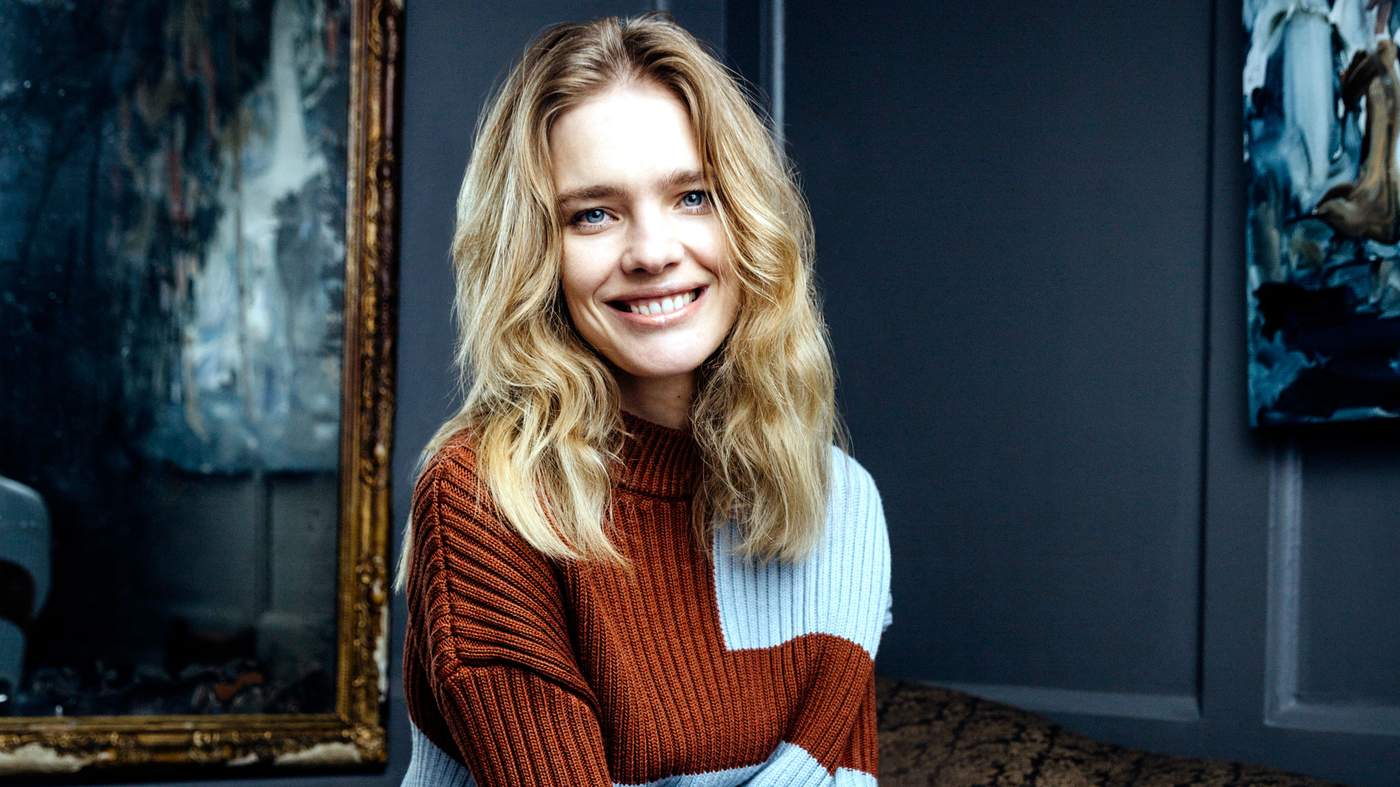 Natalia Vodianova was born in Nizhny Novgorod, Russia, in 1982. She moved to Paris to be a model aged 17, and has since worked for many of the biggest names in fashion. She set up the Naked Heart Foundation in 2004, a charity that builds play parks for children. In 2015 she launched Elbi, an app which enables users to donate money through likes and sharing content online. She lives in Paris with her partner Antoine Arnault, and her 5 children.
"One of my earliest Christmas memories is of being at my grandmother's house in Russia, decorating the tree and having a big meal with the family. After the meal, everyone goes out of their homes. The holidays are not just about your family but also community and celebrating together. It's probably the only day of the year in Russia when you can go up to absolute strangers and greet them. For the rest of the time we are quite sober.
Now I have children myself and the holidays begin with the search for the tree: finding the most beautiful, bushy tree we can fit in the house is the first task. Then, each year, we choose a different theme and I give my children and family a dedicated Christmas bauble. Last year they were handmade and I chose them according to each of my children's interests, it's really personal.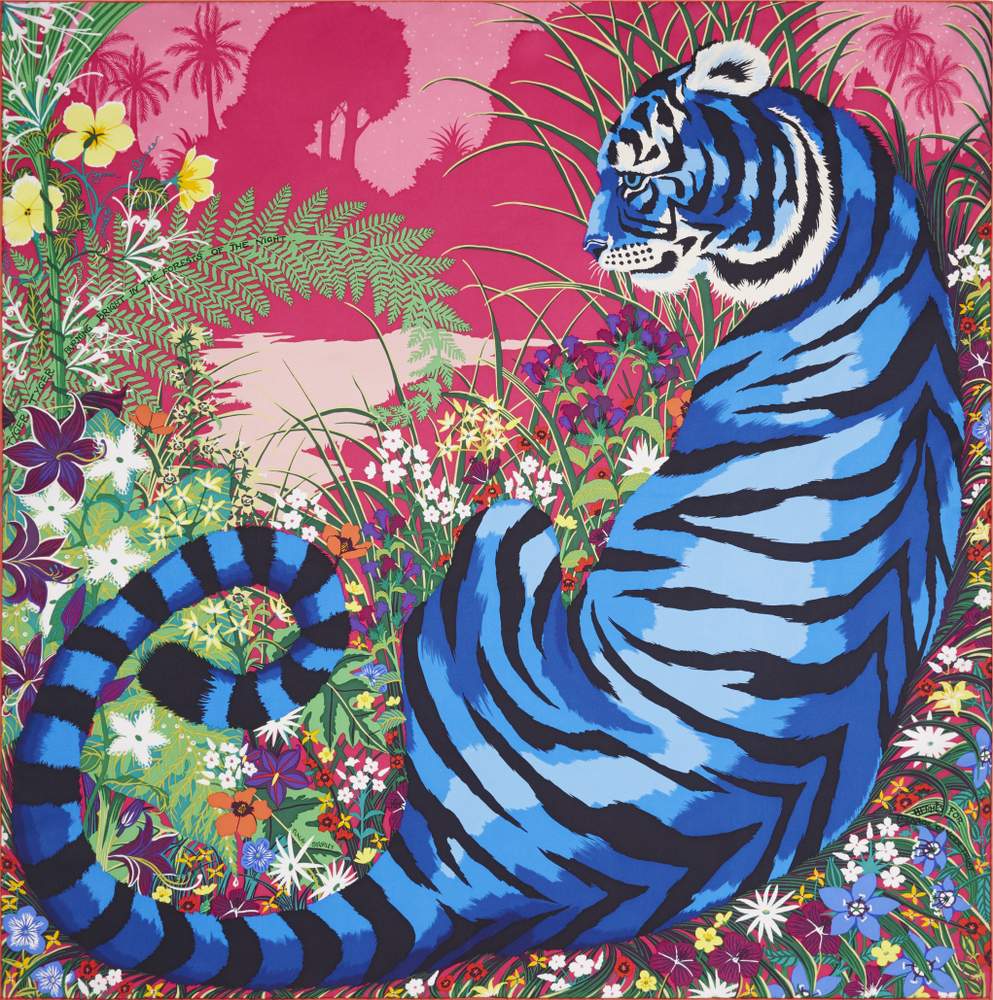 Christmas is a good time to combine gifting and charitable giving. I will be giving gifts from two collaborations with The Naked Heart Foundation. The first is a shoe collection with Malone Souliers, inspired by my grandmother's embroidery. I watched her embroider throughout my childhood and it's an incredibly peaceful process but also very beautiful. Each shoe is named after a different female member of my family and part of the proceeds go to the Naked Heart Foundation. I have also created a make-up line for Guerlain inspired by their perfume Shalimar, which has a history dating to back the creation of the Taj Mahal. I would recommend the golden eyeliner which is very, very gold and very sparkly, just how I love to look at Christmas. There's also a golden powder which gives a beautiful sheen to the body and your hair.

Another way to give back is through Elbi (Elbi.com) a platform and app that I co-founded where you earn points for doing small online tasks that are driven by different charities, such as a drawing for a child having chemotherapy to help cheer them up. You can see their reaction when they receive it, and "love" other people's content. Each "love" makes a $1 donation to the cause and generates a LoveCoin that you can spend in the Love Shop, a magical place where brands like David Yurman, Gabriela Hearst, Fendi and Berluti have donated the best of their products.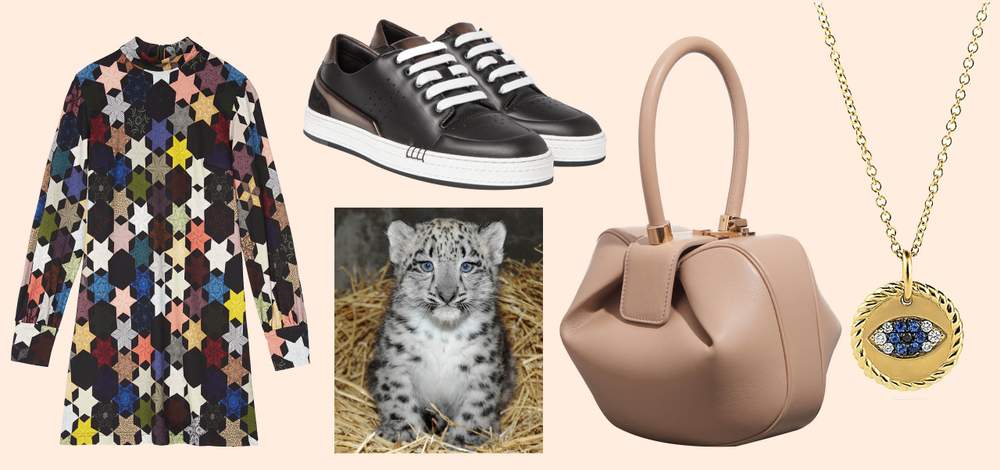 My children give me gifts that aren't significant in monetary worth, but they are in emotional value: my daughter designs cards for the whole family each year. I also have a lovely boyfriend who spoils me. I do a Christmas stocking for him: it's difficult to buy for men and it's even more difficult to buy 10 things.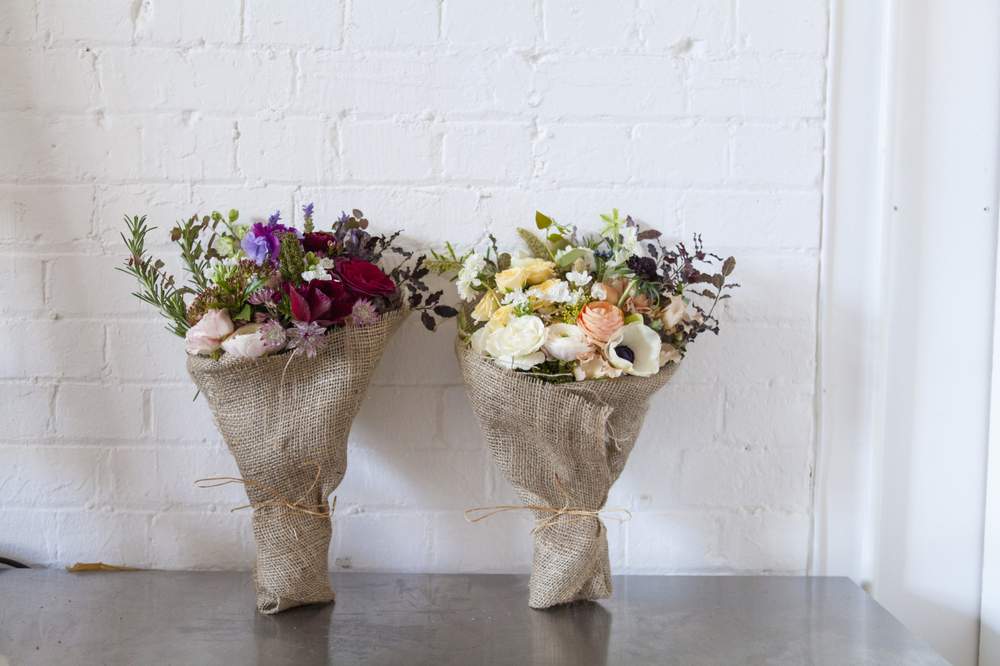 Obviously, children love stocking fillers. I like to give them different games that they may not know, special editions of Monopoly, and anything to do with robots and technology. My sons love hoodies. Sneakers always work for boys: Nike have some really cool collaborations right now.
I love to be given jewellery. I am a girl after all! Although I sometimes forget to wear or change my jewellery, I love to receive it, I love to own it. I love the fact that I can pass it on.

On Christmas Day, I dress up in something sparkly. It's the one time of year when you should feel most beautiful. I'm a model so I dress up quite a lot for other people but the holidays are an occasion when I dress up just for my family. What do I think of novelty jumpers? They put you in the spirit of Christmas. We all need a little bit of silliness and lightness at this time of year."
Patrick Grant
Fashion designer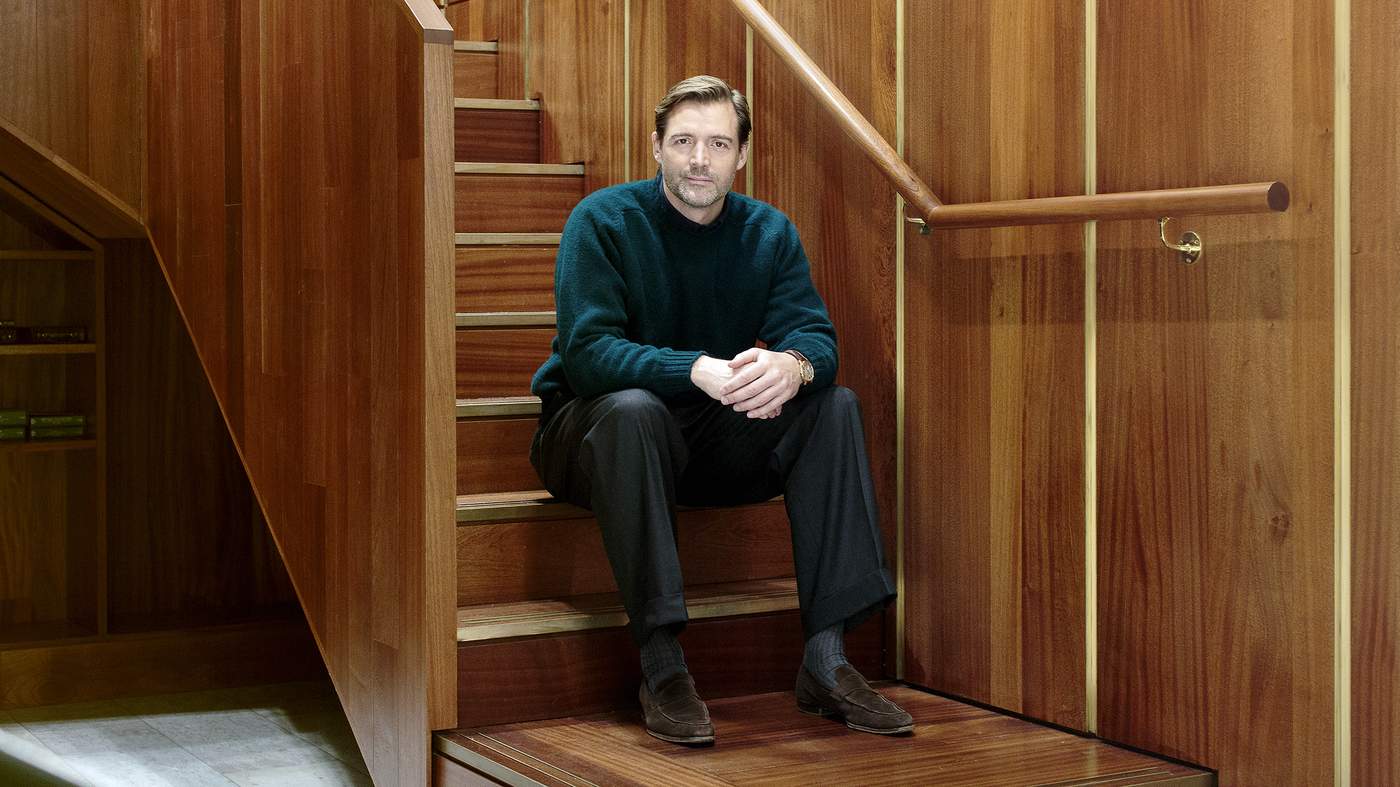 Patrick Grant is the director of Norton & Sons, E Tautz and Community Clothing. He won the British Fashion Council's Menswear Designer of the Year award in December 2010 and last year won the 2015 BFC/GQ Designer Menswear Fund Award for his work at E Tautz. Patrick is a presenter on BBC Two's The Great British Sewing Bee.
"I start to get into the Christmas mood when I first hear 'Last Christmas' by Wham, or Kirsty MacColl and The Pogues singing 'Fairytale of New York'. And snow. An early memory for me is of opening the window of my childhood home in Edinburgh and seeing snow on top of the Pentland Hills.
My festive style is pretty simple: I like to see the green of the tree so I just add a few simple baubles, and maybe a bit of ribbon. When I was a child my mother would make table decorations for the house and mantelpiece from bits of holly she would sneakily cut down from trees in the middle of the night in the Hermitage of Braid in Scotland. My family were quite good at making stuff. We made a Christmas fairy, and a foil covered star. It was a bit Why Don't You in our household.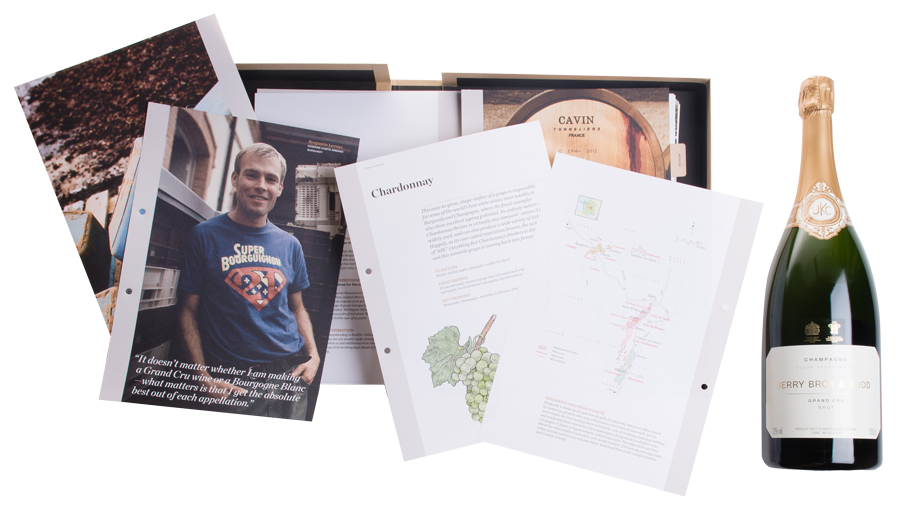 The day itself is, for me, a chance to dress up as a cross between Val Doonican and Robin Day with a bit of Timmy Mallett thrown in. It's about bright colours, great knitwear, bow ties, stripy shirts and looking slightly like a robin. Novelty fashion has become a big deal in recent years: I am as guilty of perpetuating it as anyone because I did a beautiful appliqué reindeer jumper on the Great British Sewing Bee a couple of years ago. If you want to wear something with a flashing nose on it, knock yourself out.
For gifts, anything homemade has a special place in my heart. I once made a pair of pyjamas for a girlfriend: they might not have cost a lot but they took a lot of time and a lot of effort. On a similar note, a moment's calm is a great gift. Most people's lives are so hectic: we seem to be engaged always in about 15 different conversations, whether it's on our phones, text, email or WhatsApp. I would recommend a Sisley facial, at one of their dedicated spas, or a pot of Aveda bath salts. Anything that forces you to remove yourself from the speed at which we live our lives is a good thing.

Socks are an acceptable gift, so long as they are the right socks. They're also highly useful: most men wear them every day unless they are European and it's hot. We make socks for my Community Clothing brand and every pair you buy helps sustain a great job for a skilled knitter or linker in the East Midlands. Having a present which allows you to feel a certain amount of pride in what you are buying, like an E Tautz Shetland jumper (where the yarn is spun and knitted in Shetland), is great. It means you are preserving a craft which goes back hundreds of years.

When buying for men, I would avoid clothes where a high level of fit is required: tailored trousers or jackets are tricky. Stick to things like jumpers, knitted hats, gloves, belts or outerwear when buying clothes — it's much easier and more forgiving. And, if you are spending a lot of money on a piece of fine jewellery or a watch, do your research. If the guy you are buying for wears a silver or steel watch strap, case, belt buckle, or whatever, then stick to silver, or steel. It's obvious, but it's a useful rule. If he's had the great fortune to be a buyer of gold, then you're going to have to buy gold. Also, be consistent. Buy him what he likes. If you're getting a shirt, and he has a wardrobe full of white shirts, don't go and buy him a yellow one. Trust me.
The best rule for men is to buy something small and special. People sometimes make the mistake of over-indulging. My late grandmother used to knit us mittens, which I still have. And they're extraordinarily special. It's good to take a stance against excess."
Molly Goddard
Fashion designer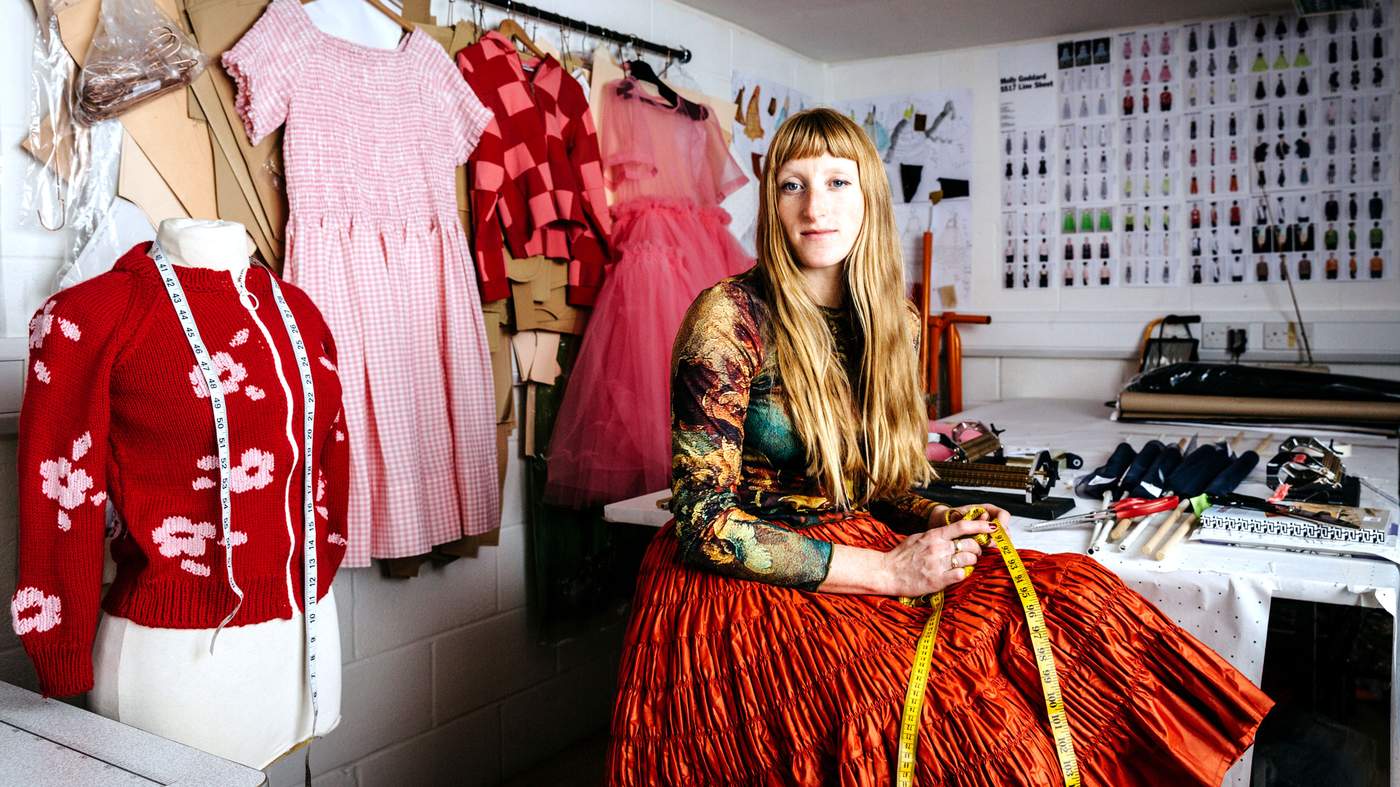 Designer and native west Londoner Molly Goddard graduated from a BA in Fashion Knit at Central Saint Martins in 2012, and has rapidly gained attention for her feminine yet edgy dresses. She shows her collections at London Fashion Week.
"I do always do a Christmas tree with my boyfriend, but we are often late to buy it and get left with a bit of a runt. I think the more decorations the better: I cover the tree in Angel Hair, these very thin strands of iridescent plastic which are like a fine spaghetti. It's certainly not minimal. I also like loads of coloured lights. It's very full on.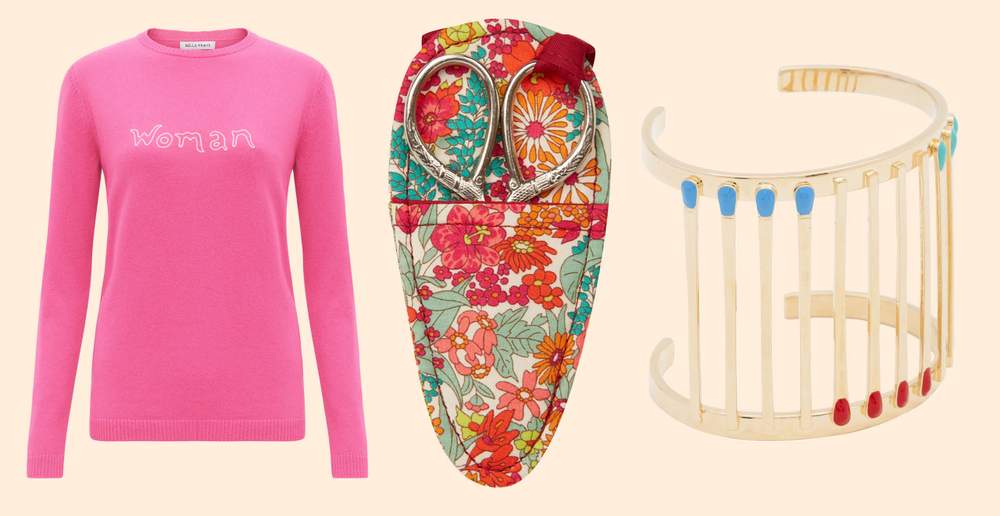 Last year my boyfriend gave me singing lessons because I am notoriously the worst singer in the world: I even struggle with "Happy Birthday". I still haven't taken them up though because I thought it would be torture. It was a thoughtful present, but ultimately I think it might have been disappointing because I'm not going to come away with a beautiful voice.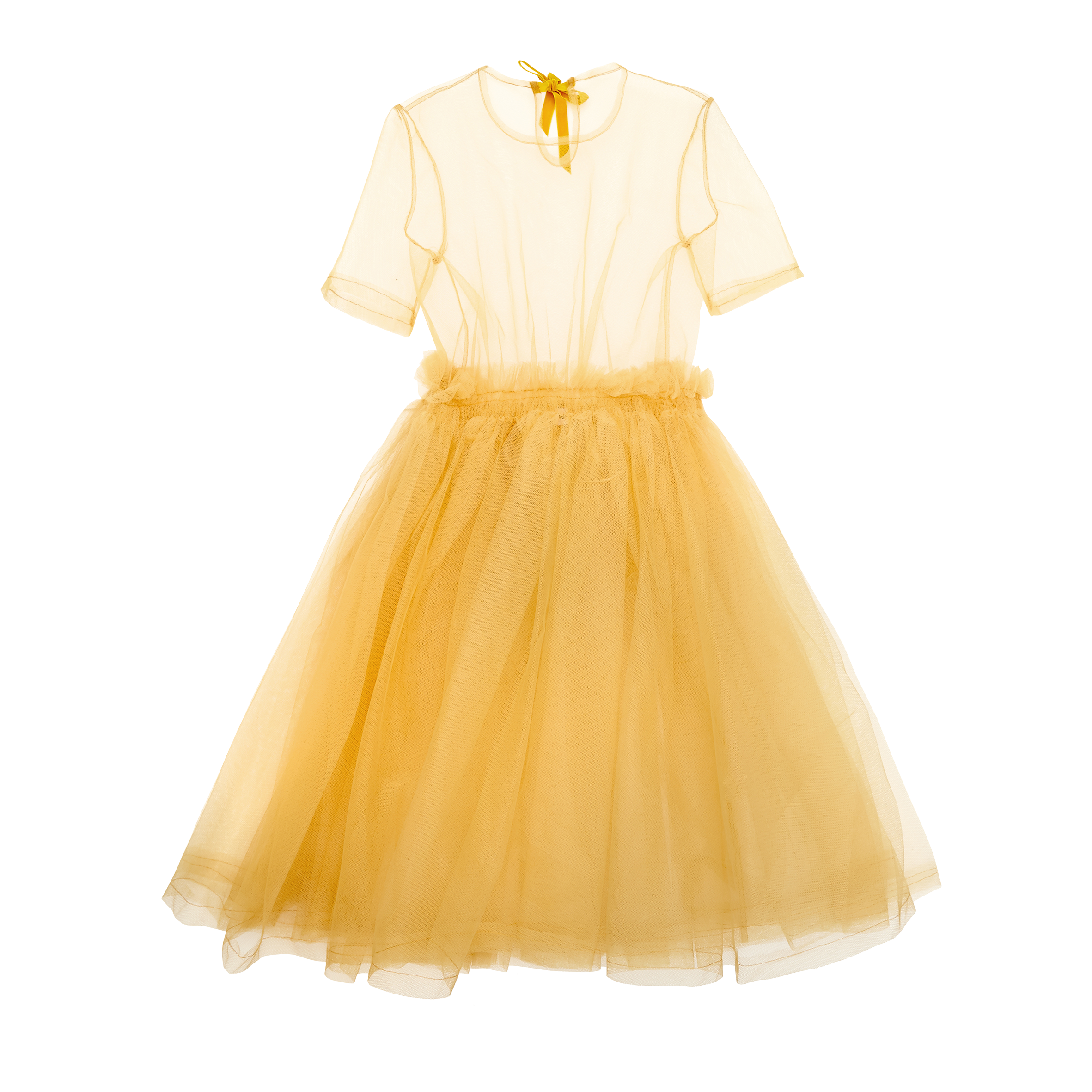 Giving people "fashion" presents is hard. I would say accessories are easier to give than clothes, but that could also be because I never have a massive amount of money to spend. I just bought my mum a lovely Comme des Garçons purse: they also have these diary-sized wallets that work as clutch bags. A good purse or make-up bag is something to treasure. Jumpers are always a good thing, cashmere rather than Christmassy, and I always think new pyjamas are nice. I like mens' cotton versions by Marks & Spencer.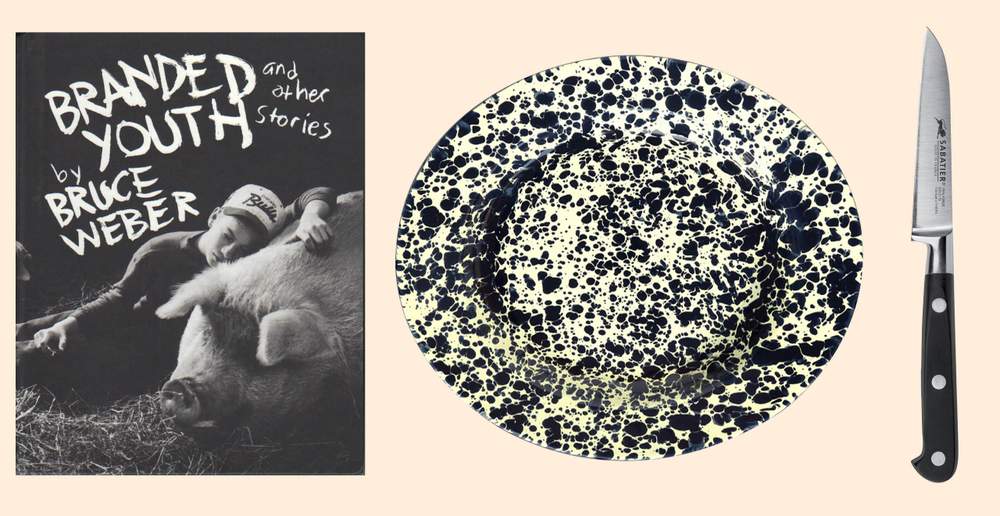 I also like giving people ceramics and homey things like knives and saucepans. Labour and Wait do these great marbled enamel plates and bowls in burgundy and black. I also really like home and architecture books, the one I really want is Cosmic Communist Constructions Photographed, by Frédéric Chaubin.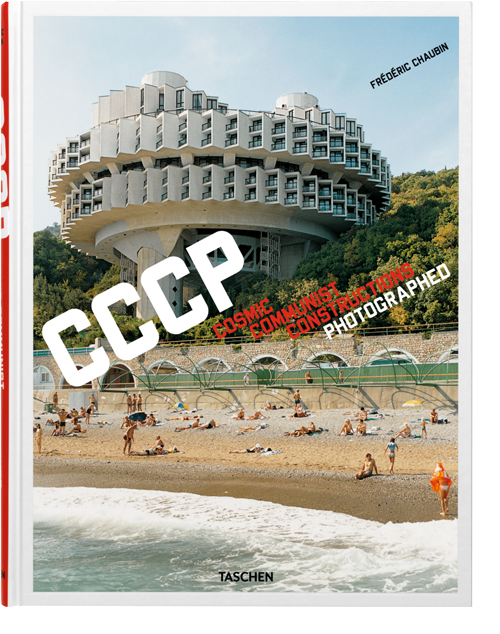 Normally, I buy something small for friends, like a little bit of jewellery. I also like to buy things that aren't new, and I like making things. There's an amazing stall on Portobello Road, the market in west London, that sells vintage French haberdashery. They have beautiful old ribbons flower prints, and amazing antique buttons and hankies. I love second-hand linen, tablecloths and ribbons. Sometimes I buy my friends and boyfriends magazines, and I think bath and body things are good, like a big bag of magnesium bath salts. I'm into a present that means someone has to relax for half an hour.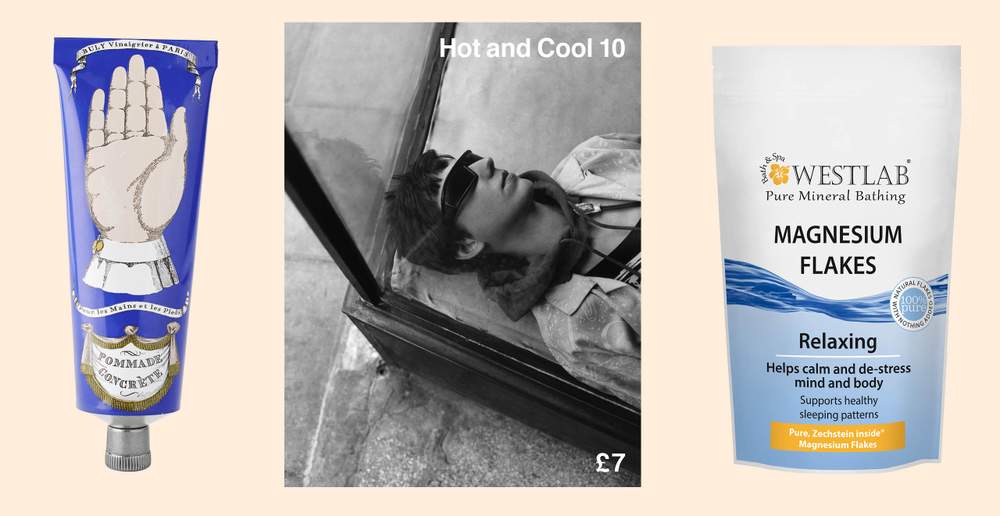 Hampers are my go-to present if I don't know what to give someone, although it's essential that everything is all beautifully packaged. I have a few friends who have a lot of money, or are really fussy, so I always end up buying them a hamper with some really good cheese, a bottle of wine, and some funny flavoured crisps.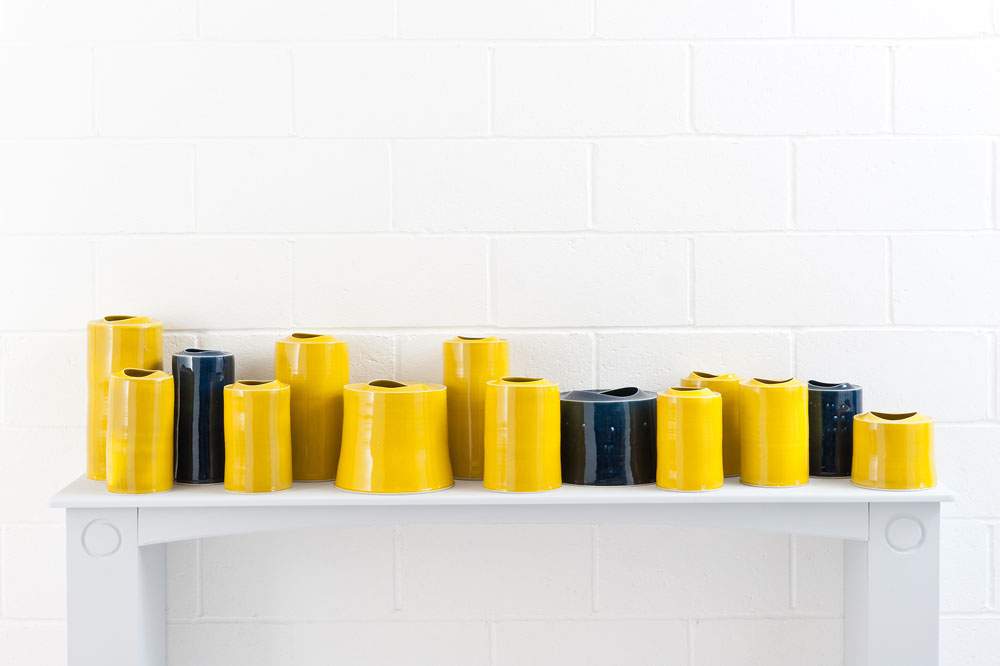 I like giving people high-risk gifts. It's better to get a surprise than something predictable. One year my boyfriend got me a 1970s bright-green long-sleeved jumpsuit with the trousers that were fully made out of tassels so it looks a bit like a Christmas tree. I love it and it fits perfectly, so I was very lucky. In the past, when I had more time, I'd go fabric shopping and then make clothes for my friends. I made my friend Kate a dress out of this great black jersey with tiny little frills on it, before I was actually a fashion designer. My mum used to make loads of clothes for us, too. It's what she does when she doesn't know what to buy us."