Russian gas imported into the EU
in bn cubic metres
The EU, UK and US have imposed wide-ranging sanctions on Russian banks and high-profile individuals linked to Vladimir Putin in response to the war in Ukraine, yet Russian oil and gas imports have continued to flow into Europe.
Since the invasion began on February 24, the EU has paid Russia more than €20bn for gas imports alone. The European Commission has now published an ambitious strategy to reduce the bloc's reliance on Russian gas by the end of 2022 — but how feasible is it?
In 2021, 34 per cent of the EU's gas supply was imported from Russia, mostly by pipeline. Eastern, north-eastern and central European countries are particularly dependent on Russian supply.
Western European countries tend to rely on imports from other sources. Norway is a key supplier of piped gas, and Qatar and the US provide the bloc with liquefied natural gas (LNG), which is transported by ship.
Some countries also get a significant proportion of their supply from domestic production. Major producers Norway and the UK are key trading partners for the bloc.
In total, the EU imported 155 bn cubic metres (bcm) of Russian gas in 2021. The European Commission wants to cut this amount by two-thirds by the end of this year through boosting supply from other sources and reducing the demand for gas from various sectors of the economy.
The single largest saving in the EU's plan comes from increasing imports of LNG, which the EU hopes could replace 50 bcm of Russian imports.
Another 10 bcm could be replaced by boosting gas pipeline imports from other trading partners, like Norway and Algeria.
Increased biomethane production, from sources such as food waste and manure, could replace 3.5 bcm.
In the residential sector, reliance on Russian gas could be reduced by 14 bcm if all households in the bloc turned down their thermostat by 1C.
Speeding up the roll-out of rooftop solar panels could reduce demand by another 2.5 bcm . . .
. . . while doubling the number of heat pumps installed this year could save 1.5 bcm.
In the power sector, the EU hopes that renewables can replace as much as 20 bcm of gas this year.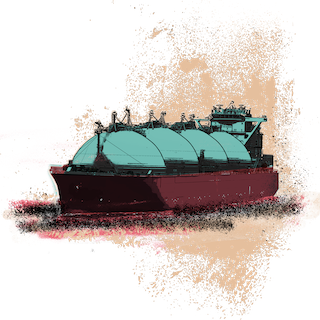 How to diversify gas supply
The worldwide trade in LNG was about 515 bcm last year and the EU imported close to 77 bcm of that supply. Boosting LNG imports by 50 bcm — the centrepiece of the EU plan — would mean increasing its share of global supply from 15 per cent to almost a quarter.
But to get there the EU faces a series of hurdles: from the robustness of its gas infrastructure to the misplaced geographic distribution of LNG terminals and pipelines, to whether it can actually get its hands on any spare supplies.
Existing EU gas infrastructure makes it difficult to get LNG supplies to where they are most needed. The majority of the EU's spare capacity to regasify LNG is based in Spain and Portugal, yet the ability to redistribute it elsewhere in Europe is limited by the small pipeline connection to France.
The UK and Turkey imported over 30 bcm of LNG in 2021, taking the wider region's annual imports to 108 bcm, and could form an important part of the EU's plans by routing supplies into the bloc. Northern, central and eastern European countries depend most on Russian natural gas but they are the least able to import LNG. Germany, which currently has zero LNG import facilities, has led the charge to build new terminals. Greece, Netherlands, Italy, France and Estonia have all proposed building or expanding infrastructure to import LNG.
The ambition in the short term is to do this by renting special ships known as floating storage and regasification units that are docked near shore and turn the liquid fuel back into gas. But even these projects typically take several years.
Gas analysts believe such infrastructure shortcomings could produce a serious bottleneck unless policymakers and governments act quickly. "You need a lot of things to happen [at once]," says Anne-Sophie Corbeau, a gas market specialist at Columbia University's Center on Global Energy Policy. "It's lots of musical chairs."
A more fundamental problem for the EU is whether sufficient LNG supplies will even be available.
Global LNG supplies are expected to increase 21.5 bcm this year, according to Poten & Partners, an energy brokerage. Add in production facilities restarting after partial shutdowns and the annual increase could be double that at 43 bcm, estimates the Oxford Institute for Energy Studies. Yet, LNG projects are prone to delays or outages, adding uncertainty to any production forecasts.
Despite this additional supply, Luke Cottell, senior LNG analyst at S&P Global Commodity Insights, says that "we're in a structural tightening cycle in the LNG market over the next two years. It's not a conversation about putting more supply on the market but instead one of competition between Europe and Asia for existing flexible volumes, and there's a limit to how much supply Europe can hope to secure."
The EU is pinning its hopes on imports from Qatar, the US, Egypt and West Africa. The US has pledged to boost LNG shipments to Europe by 15 bcm this year.
However, many LNG producers sell the fuel under long-term contracts to Asian buyers. Just over 50 bcm of global LNG supply, additional to Europe's 108 bcm of imports last year, is flexible on its destination and a viable option for the EU, data from commodity analysis firm ICIS shows.
To secure the additional supplies the EU will need to compete with Asian buyers, who have long been willing to pay above market rates for LNG. That is likely to mean the EU paying a premium to beat China, Japan and South Korea in a bidding war for available LNG cargoes — something member states shied away from last year until the situation became critical in winter.
The maths works on paper, says Mike Fulwood, a senior research fellow at the Oxford Institute for Energy Studies, but it is "Alice in EU land" to think that the union can secure every available cargo in reality. "It seems unlikely from an economic basis that you would get 50 bcm," he says.
The EU plan also involves boosting piped natural gas imports by 10 bcm this year, citing Azerbaijan, Algeria and Norway — Europe's second-largest supplier of gas after Russia — as key sources to diversify supply.
Norway provides gas to the EU through five pipelines: three to Germany and one each to Belgium and France, as well as indirectly through the UK. Exports were higher over the winter compared with the previous year and state-controlled producer Equinor intends to maintain high flows. The Oxford Institute for Energy Studies believes a 5 bcm annual production increase is likely.
Algeria could send more piped gas to Italy and less to Spain, which has the infrastructure to offset the loss by importing more LNG. However, Algeria's state-owned gas supplier Sonatrach has cast doubt on its ability to significantly increase production this year. Azerbaijan has signalled that it could increase exports to the EU by at least 2 bcm this year.
The EU has even turned to the niche and nascent market of biomethane in its efforts to bolster energy security. Biogas is generated by the anaerobic digestion of organic matter, which is then purified into biomethane that can enter the pipeline network and be treated identically to natural gas.
In 2021, EU biomethane production totalled 2.8 bcm, according to the European Biogas Association. The 3.5 bcm or 120 per cent rise in biomethane production targeted for this year far outstrips any previous increase. Europe has 18 bcm worth of biogas plants and converting a site to produce biomethane can take as little as six months assuming minimal permitting requirements.
"There has been a profit motive to deliver this stuff for many months with high gas prices. Why weren't they converting plants already?," asks James Waddell, head of European gas at Energy Aspects, a consultancy. "Like any of these plans, what is possible for politicians to achieve through edicts that market economics wouldn't? We're very sceptical [of the EU plan for biomethane production this year]."
While seeking to reduce its dependence on Russian natural gas, the EU is in parallel attempting to fill its storage facilities to 80 per cent of capacity by November, already revised down from an original ambition of 90 per cent by the start of October.
Europe started 2022 with very low levels of storage, partly due to bad luck — not enough wind, nuclear outages in France — but also bad planning: the EU has avoided signing long-term supply contracts. Yet, Thomas Rodgers, European gas analyst at ICIS, says that the target "looks feasible as long as Russian flows remain undisrupted and the continent outbids Asia to bring in LNG cargoes".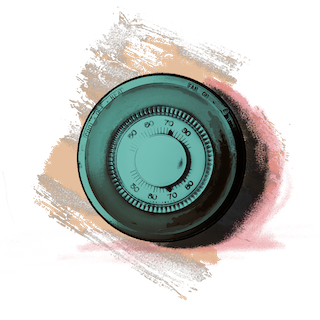 The home front
The EU plan requires that hundreds of millions of households across the bloc collectively turn down their thermostat by 1C. But doing so would only make a real difference in homes that use gas heating in the first place.
In the Netherlands, 85 per cent of all energy for home heating comes from gas, according to data from the Odyssee-Mure research project. Yet in Finland and Sweden, where households rely on a combination of district heating – industrial-scale boilers that distribute heat to homes – electric heating and wood burning stoves, gas provides less than 1 per cent of their heating.
In the UK, 75 per cent of heating is gas-based, while the EU average stands at 39 per cent.
Smaller additional savings could be found from homes with electric heating because around a fifth of all electricity generation in the EU comes from gas-fired plants.
"Turning thermostats down is one of the most effective cost-free ways to reduce gas consumption", says Jason Palmer, director of the UK-based consultancy Cambridge Energy Group.
Palmer believes that in the short term, behavioural change would have a much greater impact on gas demand than technical upgrades to homes. "Supply constraints — on installers, materials and equipment — mean it is not possible to upgrade millions of homes in a single year," he adds.
Robert Gross, director of the UK Energy Research Centre, says there is "no doubt that information campaigns can work", pointing to the example of Japan, where the population was asked to use less electricity following the 2011 Fukushima nuclear plant disaster and subsequent shutdown of most nuclear facilities. The "setsuden" electricity-saving drive combined curbs on industrial power use with a large-scale advertising campaign explaining how close the country was to blackouts.
An acceleration in the rollout of heat pumps, which generate warmth using a coolant liquid and electricity – such as a reverse refrigerator – and can run on a gas-free power source is also part of the EU plan. It envisages a doubling in the rate at which the pumps are installed, requiring an extra 1.8mn homes to be retrofitted in 2022.
But, says Gross, rolling out millions of new heat pumps before the end of the year is "unfortunately not at all realistic" due to supply chain limitations and the current lack of skills required for such a programme.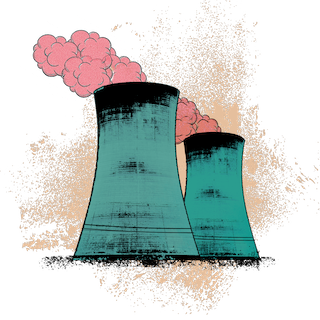 Alternative sources of power
In Europe's power generation sector, countries and companies are already preparing to replace some of their gas supplies by using other fuels this winter. About 20 per cent of Europe's power comes from gas, even after some substitution last winter due to high prices. Further replacement will come from increased use of coal and nuclear plants, and boosting clean energy sources such as wind and solar.
Europe's coal consumption rose last year, and is likely to rise again due to high gas prices and the threat of a shortage. By operating coal plants at maximum capacity, and extending the life of those scheduled to close, the EU could replace the equivalent of 12 bcm of natural gas this winter, according to research from Aurora Energy, an Oxford-based consultancy.
Although one of the easiest switches to make, the EU has been reluctant to speak publicly about boosting coal use, due to the higher emissions that will result. Finding the coal to meet this increased demand could be difficult. Global coal markets are already tight, and the EU is in discussions over a ban on Russian imports of the fossil fuel that will take effect later this year. Policymakers insist that the EU's climate targets are unchanged — aiming to cut emissions by 55 per cent by 2030 — so any increase in coal is likely to be temporary.
The EU's long-term shift toward clean energy will reduce its reliance on Russian fuels. However, boosting wind and solar has limited impact in the short term, due to the long lead times involved in the development of new facilities.
More wind and solar would still require baseload power supply, says Anise Ganbold, head of commodities at Aurora Energy Research. "You need batteries as well." Less than 1 bcm of gas equivalent could be replaced by wind and solar in time for winter, according to her calculations.
Within the renewables industry, companies are asking governments to speed up the time needed to grant permits, so they can develop projects more quickly. The lead time for building a wind farm can range from three to 11 years for the most complicated projects. Supply chain bottlenecks, particularly in the solar sector, could add a further complication.
"In the very near term, renewables do not play a very significant role. Because you just can't build a wind farm in nine months," says Mads Nipper, chief executive of Orsted, the Danish energy company. However he says it could make a "huge difference" over the next three years if governments speed up the planning and approval process for new clean energy projects.
The nuclear sector has experienced a small revival recently due to the energy crisis, which has come as a surprise for an industry that has for years been in decline in Europe. Belgium recently decided to extend the life of two nuclear reactors that were scheduled for closure. In the UK, the government's new energy policy includes plans for eight new reactors. And Finland opened a new nuclear plant in March. "There have been so many new policy changes, it is almost hard to keep up with," says Fabian Rønningen, analyst at Rystad Energy.
These measures will have a significant impact in the longer term. But in the short term they are unlikely to make a dent. This year, continued maintenance on French reactors will reduce nuclear power production in France. And Germany, once a big nuclear power generator, is still on course to shut down its remaining reactors in December this year.
With the contents of the EU plans spanning from plausible to wildly unrealistic, many energy experts warn that painful last resorts — energy rationing and blackouts this winter — are a near inevitability if Europe is truly serious about kicking its Russian gas habit.
"There is no quick fix to any of this," says Jason Feer, head of business intelligence at Poten & Partners. "It doesn't seem that Europe can in any reasonable scenario replace the amount of gas that it takes from Russia. The ultimate consequence is the market and policymakers will decide who suffers from the shortage of energy."
Illustrations by Carolina Vargas.
Sources: Country-level data on gas supply for the EU from Bruegel. Bruegel's figures are modelled for 2021 using Entsog data and a Leontief matrix. UK data are official government figures from BEIS (2020).
Cyprus doesn't import or domestically produce any fossil gas. Data for Sweden and Malta is missing from Bruegel's modelling.