Weirder than paradise
How beauty combines with choice and convenience to attract leisure travellers to the US, warts and all.
By Leyla Boulton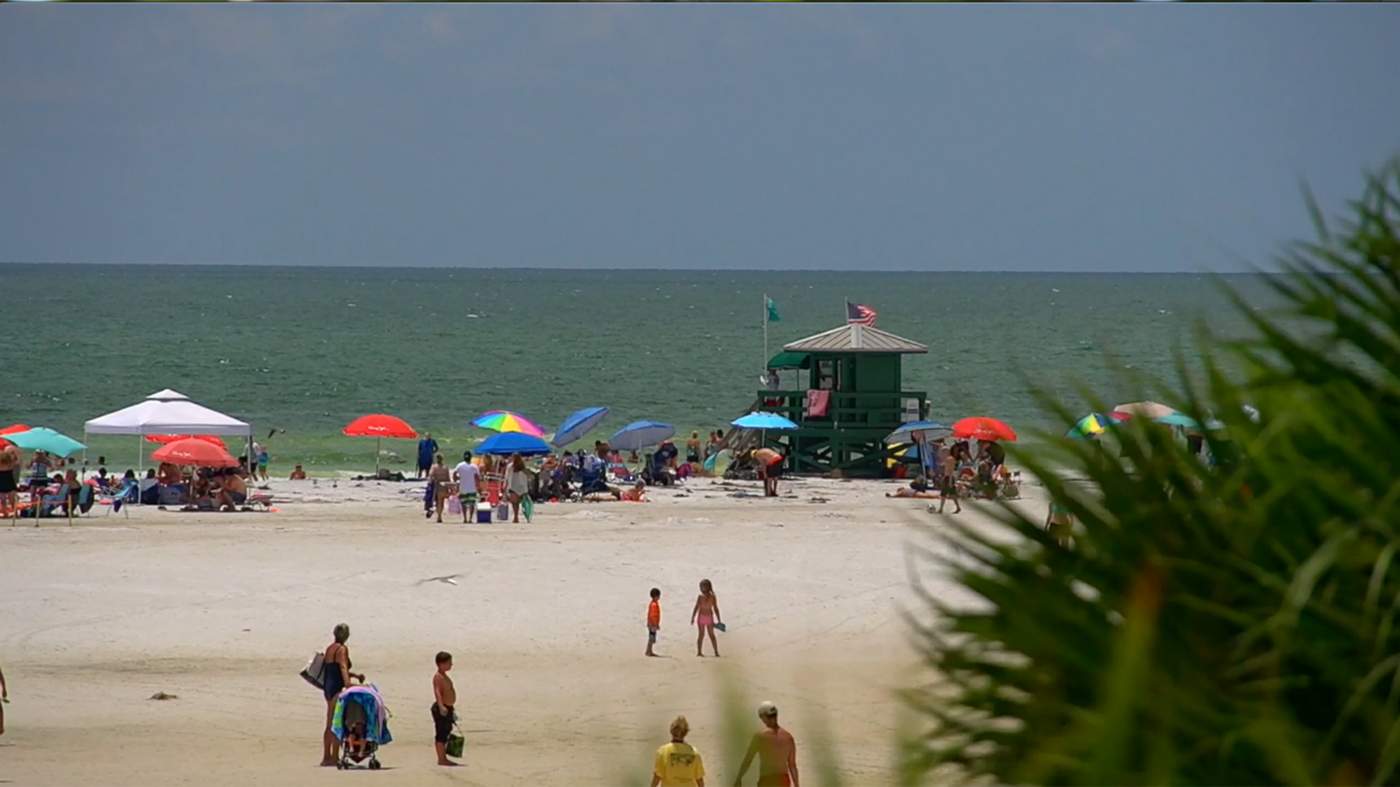 Few places in the world owe a top-class art museum to a circus mogul, offer free yoga classes on the beach and warn tourists to swim with care alongside alligators.
A once sleepy fishing village that is now considered the cultural capital of Florida, Sarasota does all that and more.
Combining the convenience of American life with beauty, including some of the best beaches in the country, Sarasota was last year ranked the number one US metropolitan area for wellbeing.
Yet beneath a glittering surface lurk social ills common to the US — some with a peculiar Floridian twist.
It was in this corner of the Gulf coast that two British tourists were murdered in 2011. And earlier this year, while other US cities rioted over police shootings of African-American men, a Sarasota policeman was caught on video throwing peanuts at a handcuffed white vagrant who said he was hungry.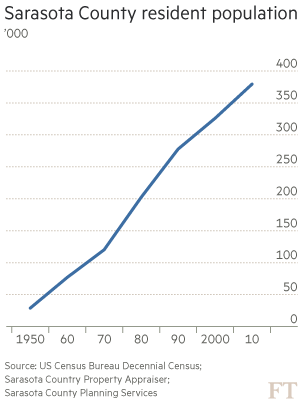 Since 1950, the population of Sarasota county has risen 10-fold, attracting not just pensioners and holiday makers, but also workers and assorted wealthy people from around the world.
The influx of people with money and time to spend it has given rise to a two-tier economy, in which, to quote one long-term resident, "you either serve or are served".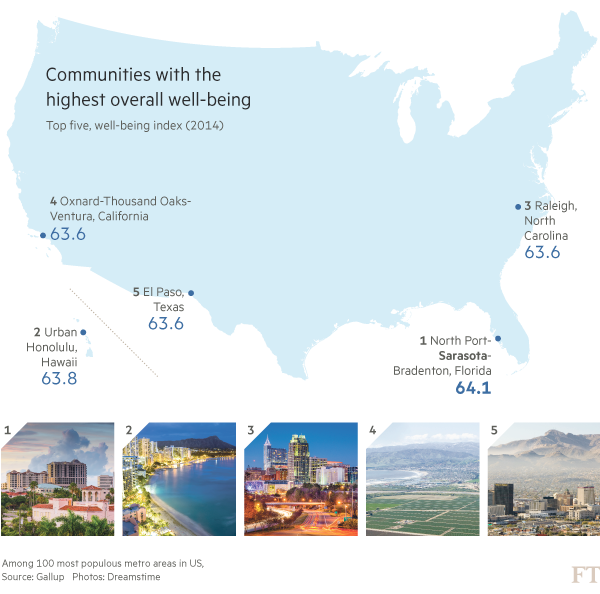 Yet as satirical Florida novelist Carl Hiaasen observes, it is difficult to exaggerate the weirdness of his home state — a theme also captured by @_Florida Man, an anonymous Tweeter with posts such as:
Florida Man Says He Only Survived Ax Attack by Drunk Stripper Because "Her Coordination Was Terrible"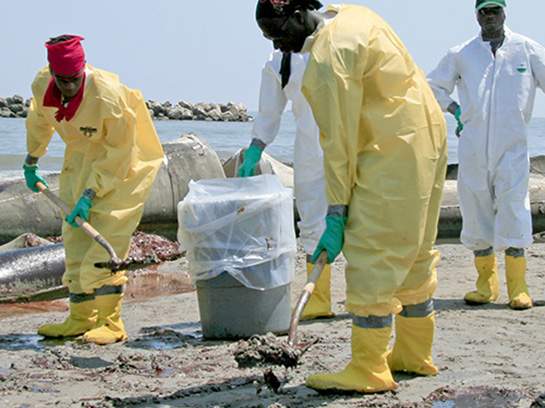 There is even a Hiaasen-like feel to Sarasota's receipt of $3.2m as part of BP's $18.7bn settlement for damage from the Deepwater Horizon disaster even though it was not touched by the oil spill.
The county claimed compensation on the grounds that it had lost potential tourism business because of perceptions it had been damaged.
Sarasota works hard to keep unpleasantness, whether real or imagined, hidden from view.
In 2006, a non-governmental organisation branded Sarasota the "meanest city in America" for adopting a law making it a crime to sleep rough.
Since then, authorities have backpedalled on implementing the anti-sleeping rule, but struggled to agree on a location for a homeless shelter.
A wonderful life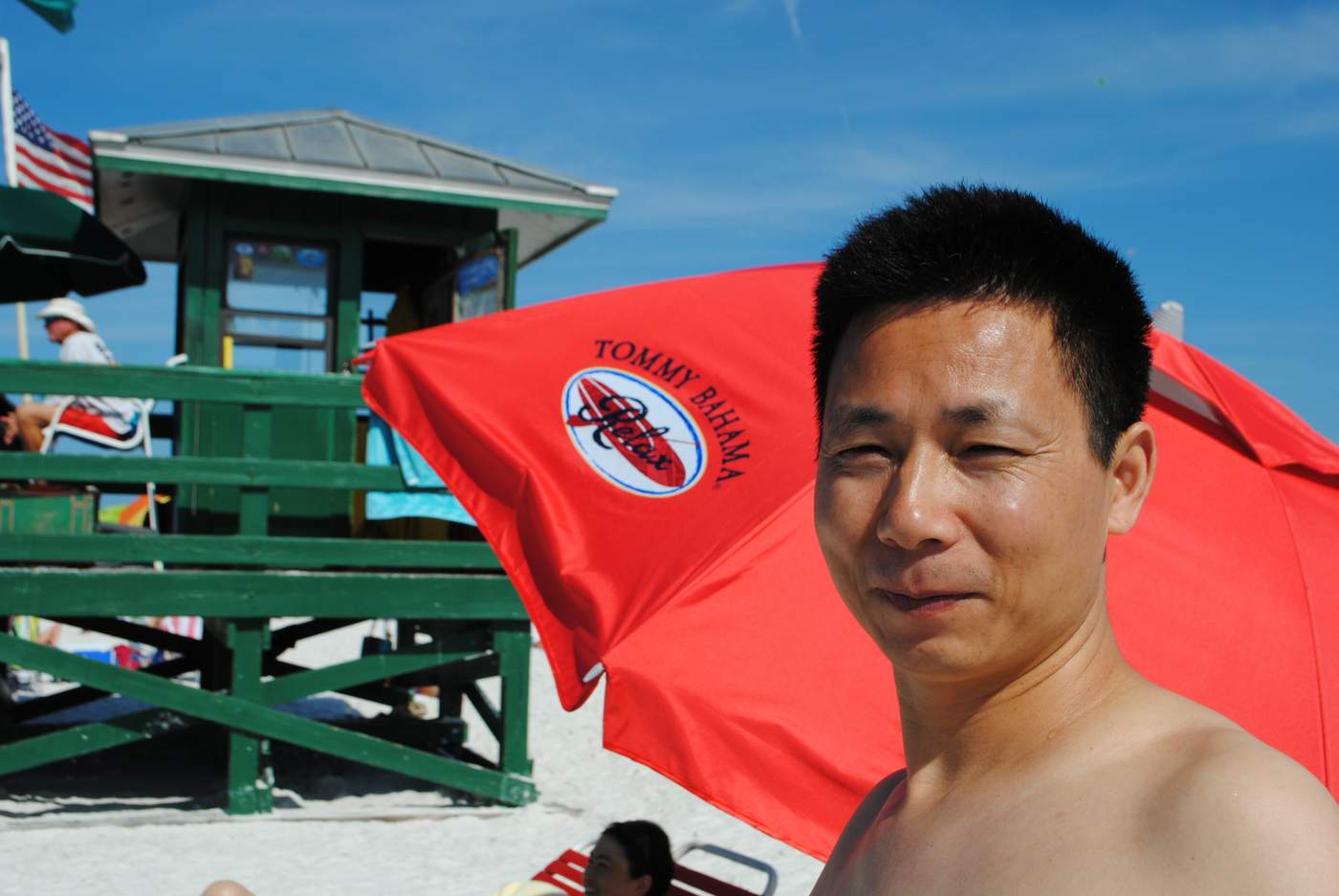 Sarasota's barrier island of Siesta Key offers a microcosm of the benefits of a caring state before "big government" became so maligned in America.
Siesta Beach, run by the county park service, provides free tennis courts, a free yoga class four days a week and above all, a sense of community.
With the only moments of incivility occurring when parking spaces become scarce after 10am, local government intervened earlier this year by enlarging the seaside car park.
A pillar of this community is Scot "Scoot" Ruberg, the chief lifeguard who has worked on Siesta Key since 1994.
Scoot, 50, married with a young son, keeps a record of the heights of returning children in the doorframe of the small green hut from where he watches out for both swimmers struggling at sea and holidaymakers who play their radios too loud on the beach.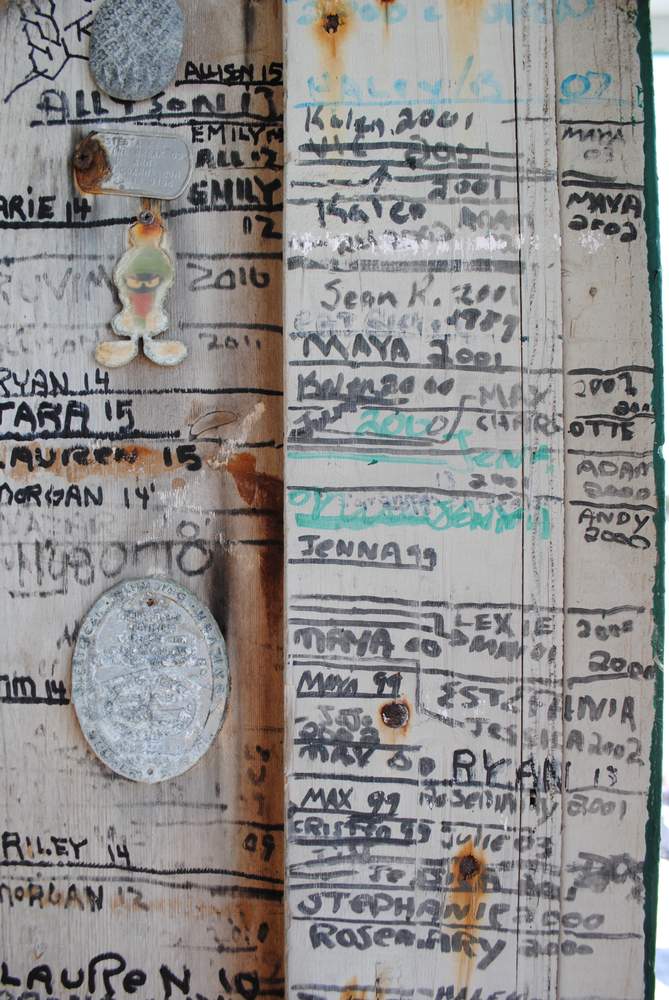 "We don't want the hoopla of other resorts," explains the beach's lieutenant lifeguard, who sees his role as protecting visitors from danger and making sure they enjoy themselves.
"It's all part of the experience. I'm part of the experience too. The parasail [ride-selling] guys, the free-taxi drivers who make every single person feel they are welcome. One kind person or one great conversation and that will make you come back."
He makes no attempt to dislodge Buggy, a homeless man who has spent the night underneath his watchtower. "Guys like him come and go," says Scoot. "Why would I chase him away? We have plenty of facilities in our park system and guys like him can do alright if they maintain a low profile."
Buggy not only looks like Brad Pitt: there is even a touch of radical Hollywood in his politics.
"It's not the homeless who are the problem but the system," declares the 25-year-old, born to middle-class parents as Robert Baker. "We're all enslaved to the dollar, a piece of paper that means nothing."
But Buggy, who spent a year in college before dropping out, admits to a conundrum: "I'm not sure how I should rebel against the system anymore as the system needs homeless people to scare middle class people into remaining middle class."
His remarks coincide with a public debate about how Sarasota should respond to its growing number of homeless, up 17 per cent in January 2015, according to one annual survey.
As Wayne Applebee, county co-ordinator for homeless services, puts it: "We live in a warm ... and beautiful place which is attractive both to people who have homes and those who don't."
The attractions of Sarasota include not just balmy weather, but also lots of healthcare, art and an extraordinary service culture.
"I love the small town atmosphere, which makes it less vulnerable than big cities," says Detlev von Kessel, who moved to Sarasota after suffering professional burnout running a large hospital in Germany. "Streets are less congested and life is much less hectic. The recreational possibilities are endless."
Nowadays he is self-employed as a professional photographer, drives a sleek SUV and lives in a peaceful, leafy neighbourhood minutes from the beach. He pursues sports ranging from kayaking to golf, as well as enjoying Sarasota's cultural and social life.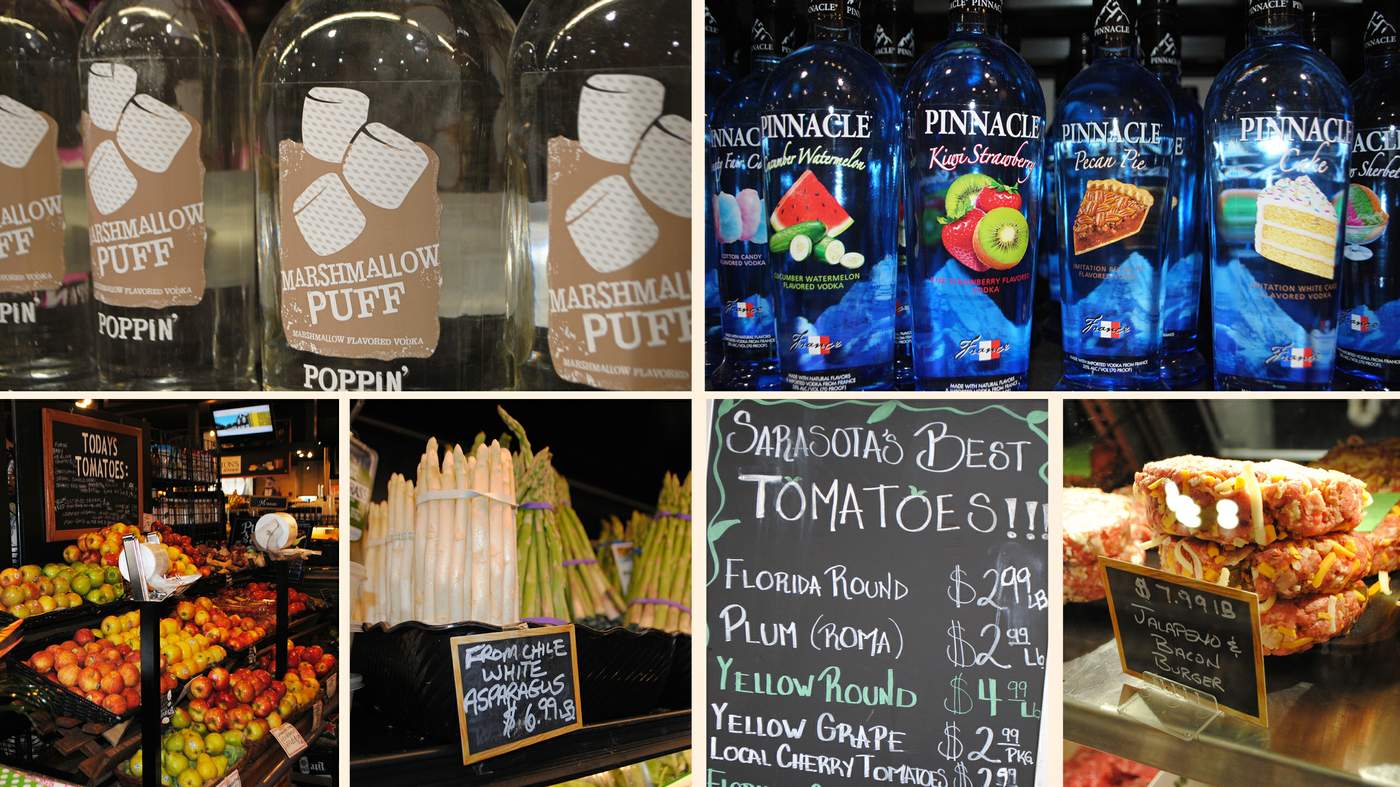 Previously a surfing instructor in Hawaii, Ava Csiszar first came to Sarasota to care for her ailing father. "I have always preferred to live in tourist-animated communities because people are really happy there," says the 63-year-old, who now teaches yoga on Siesta Beach. "Even if they work, there is an air of relaxation. You see people smiling. They are more yogic. I lived in Hawaii for that reason too."
Ava, who also does online Tarot card readings for customers as far away as Saudi Arabia, says she wants to make yoga free for those who cannot afford it, subsidised by those who can contribute to her donation box.
"This is the most beautiful town in Florida," declares Lise Lizotte, a retired teacher who escapes the cold in her native Quebec for five months a year with her septuagenarian triathlete husband Georges.
Part of the appeal lies in the feel of a step back in time into a well-ordered community where some of the ugliest problems of modern America — whether crime or dilapidated infrastructure — rarely encroach.
At Deer Creek, one of Sarasota's many gated communities, the deer have long since gone although an alligator occasionally turns up in the local ponds.
The tidy spacious houses, immaculate sidewalks and clipped lawns evoke an idealised fantasy of American life in the 1950s and 1960s.
Estate agent Sandy Gamble Hulvat enthuses about life on the compound that she has also made her home. "It's more private," she says.
For a state and country that are racially diverse and at odds over immigration, Sarasota remains highly segregated. You can spend whole days in the more affluent parts of town without seeing a single black person and most of the Hispanics in Deer Creek are construction workers who replace windows and repair roofs, or gardeners who mow lawns and trim trees.
"There is still a surprising amount of segregation [in Florida]," says Aubrey Jewett, a political scientist at the University of Central Florida. "Some of that is economic … to the degree you see disparities in income between whites and blacks and Hispanics, that contributes to the segregation."
Such separateness seems natural to many in a conservative community with a median age of 52.5 compared to 37.2 for the nation as a whole.
"Are Latinos going to come and live in my neighbourhood?" asks Joe Giulivo, a former Hershey's executive from up north who spends his retirement in Florida taking tourists on boat tours. "Most people stay with like people. New York has lots of pockets like Little Italy, where I grew up. But Chinatown, for example, does not mix with Little Italy."
A fisherman when he arrived from Vietnam, "John" has embraced beauty care and rightwing politics since moving to Sarasota.
"Obama is a liar," declares the middle-aged manicurist at Diva Nails, a silver crucifix around his neck. "He says he is black but he is a Muslim. Muslims are troublemakers."
Such views are not uncommon in Sarasota, which has voted Republican more often than the whole of Florida, a battleground state that decided in 2000 that George W Bush would become president by 537 votes.
No-go areas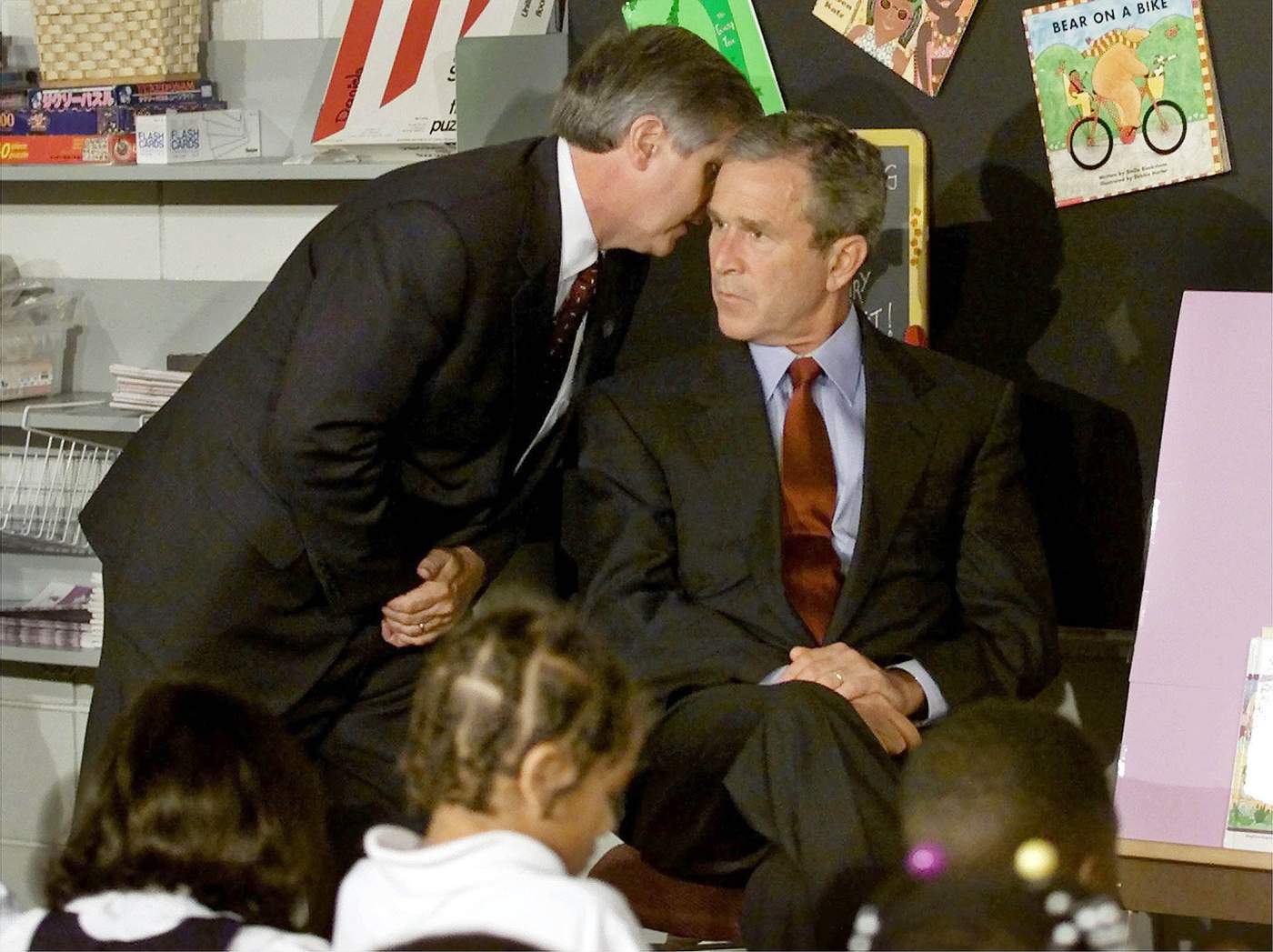 It was while visiting a primary school in Sarasota's black neighbourhood of Newtown that President Bush learned America was under attack on September 11 2001.
Ten years later, Sarasota made UK tabloid headlines when two young British tourists, James Cooper and James Kouzaris, were shot dead in Newtown in the middle of the night.
Shawn Tyson, a youth with a troubled history, is serving two life sentences for the double-murder.
The murders were a stark reminder of the racial divide in a southern state where nearly half the population consisted of slaves at the onset of the civil war in 1861.
It was from Sarasota that Judah Philip Benjamin, the secretary of state for the confederacy, escaped to England by boat (via the Bahamas) when the south lost the war in 1865.
In 21st century Sarasota, most white people seem to share a view that white British tourists should never even have set foot in Newtown.
"It's a dangerous, low-income, starving community," says Scoot. "They're going to jump at any gain they can get. You don't find too many tourist folk from England in Newtown. A lot of drugs, a lot of crime. They were in a bad spot."
In 2015, students at Booker High School sought to challenge such stereotypes by producing a documentary about their neighbourhood.
Newtown at 100 — a glimpse through our eyes was screened at a gala opening attended by an audience of blacks and whites at Sarasota's annual film festival.
"A lot of people in Sarasota don't know about Newtown, they don't even think about it," explains Teithis Miller, one of the student film-makers, who wants to become a musician after he goes to university. "We give you the good and the bad. We're not trying to sugarcoat anything."
Asked about Kouzaris and Cooper, the 17-year-old says simply: "I think they were tourists and got shot by an African-American male."
Attending the film premiere, an affluent white lawyer who declined to give his name said that he had come along to "see the African-American perspective" on Newtown.
His wife confided that she had been struck by the separateness of races in Sarasota after arriving from Washington DC where she grew up. "In DC, there are a lot more opportunities for blacks," she said. "The government encourages that and it is easier for them to break through."
Charles E Williams, a circuit court judge who helped the students make the film, attributes this state of affairs to "the vestiges of segregation" before the civil rights movement — it was only in 1964 that racial discrimination in housing was banned by law.
For her part, Bella, a white waitress at the Sarasota Film festival reception, said it was time to "recognise we are all equal".
Coffee with the cops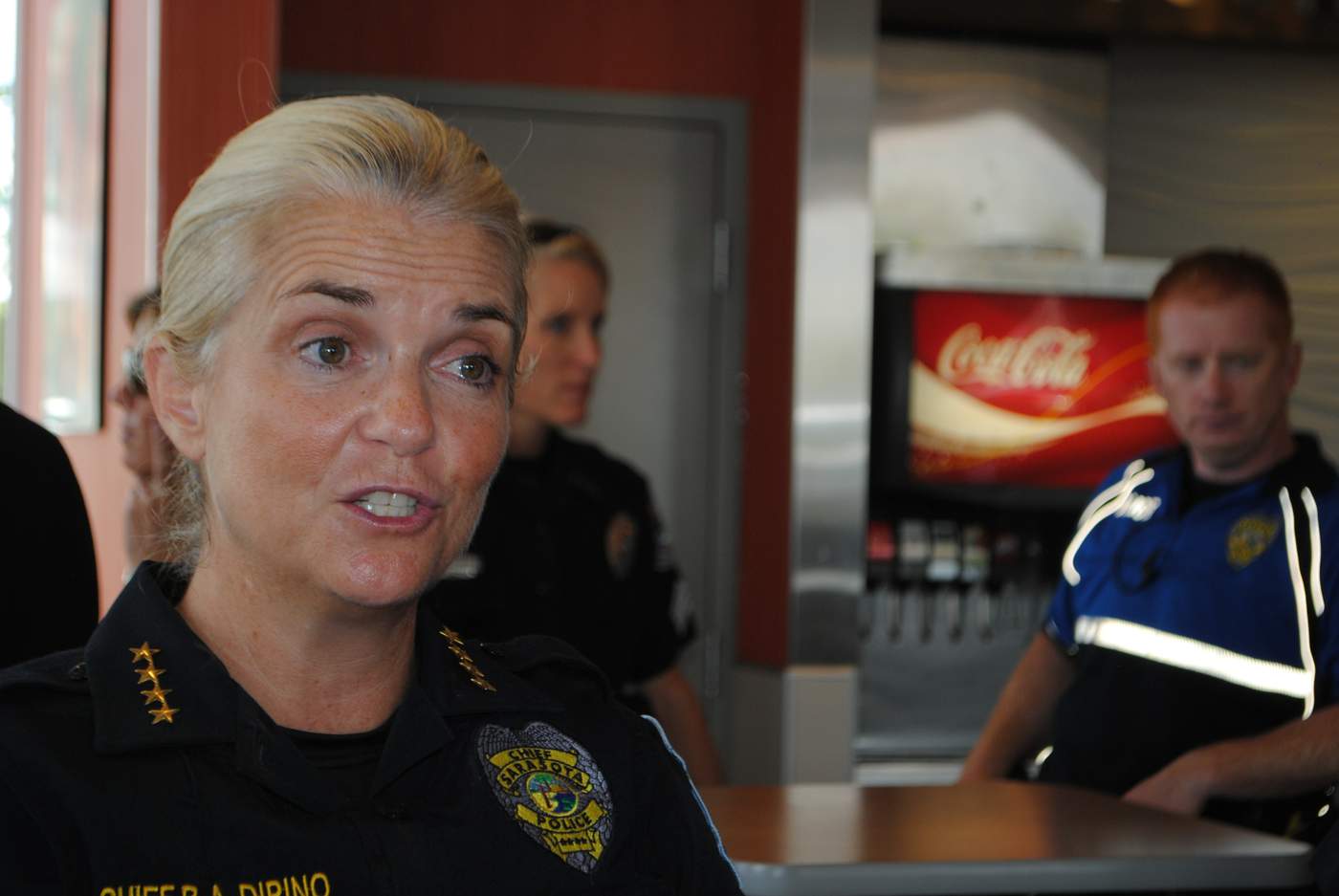 At the McDonald's on US 41, Sarasota's first female police chief hands out her card and stresses the importance of talking to all communities — including Newtown.
Chatting at a "coffee with the cops" advertised on Twitter, Bernadette DiPino says that the murdered tourists had "wandered into a high-crime area". Yet the charismatic police chief maintains that matters have improved in Newtown since she took over almost three years ago: "We are hitting big drug dealers because gang activity attracts violent crime."
In line with her belief in "smarter policing", she has also been meeting the families of young people arrested for drug-dealing and deciding, in some cases, to defer charges "so they don't go to jail and learn even worse things".
"When you … partner with the community as your eyes and ears, that reduces the need for policing," says this practising Catholic. She argues for example that priests are ideally placed to persuade illegal immigrants to come forward as witnesses to crimes in return for not being questioned on their immigration status.
One of Chief DiPino's subordinates, Chris O'Donnell, is in no doubt that an officer suspended in south Carolina for shooting a black man seven times in the back a few days earlier, is guilty.
Yet he disagrees with the notion that gun control laws of the kind supported by President Obama would help curb America's violent crime including a spate of mass shootings.
"The media portray us as a bunch of cowboys," says the policeman, "but there is nothing further from the truth. Granted there may be one per cent of [police who are] and we should get rid of them."
And that is what appears to have happened this summer to the peanut-throwing Sarasota officer, who resigned 15 minutes before he was due to be interviewed by police investigators.
Speaking at the coffee morning a few months before the incident, Chief DiPino had denounced as "the biggest flaw in the US justice system" the use of jails to deal with mentally-ill homeless people "because there is nowhere else to take them".
She was referring to a shortage of mental healthcare facilities, which has plagued the US since Ronald Reagan reduced funding for such care after his election as president in 1980.
Following months of infighting between the city and county, Mr Applebee, the county coordinator, says Sarasota may finally be ready to build a shelter for the homeless. While the city had favoured building permanent new homes for vagrants instead of a shelter, the county argued this was neither affordable nor what was needed.
Now the challenge is for the city to agree a location for a refuge. This has been difficult for the same reasons Sarasota tried legislation to remove the homeless from the streets.
As Tom Lyons, columnist for the Sarasota Herald Tribune, put it earlier this year: "The political reality is that whatever ... site is considered, some people will fight tooth and claw to get it put elsewhere for fear that their neighbourhood will become even more of a hangout for unemployed loiterers and panhandlers."
Show time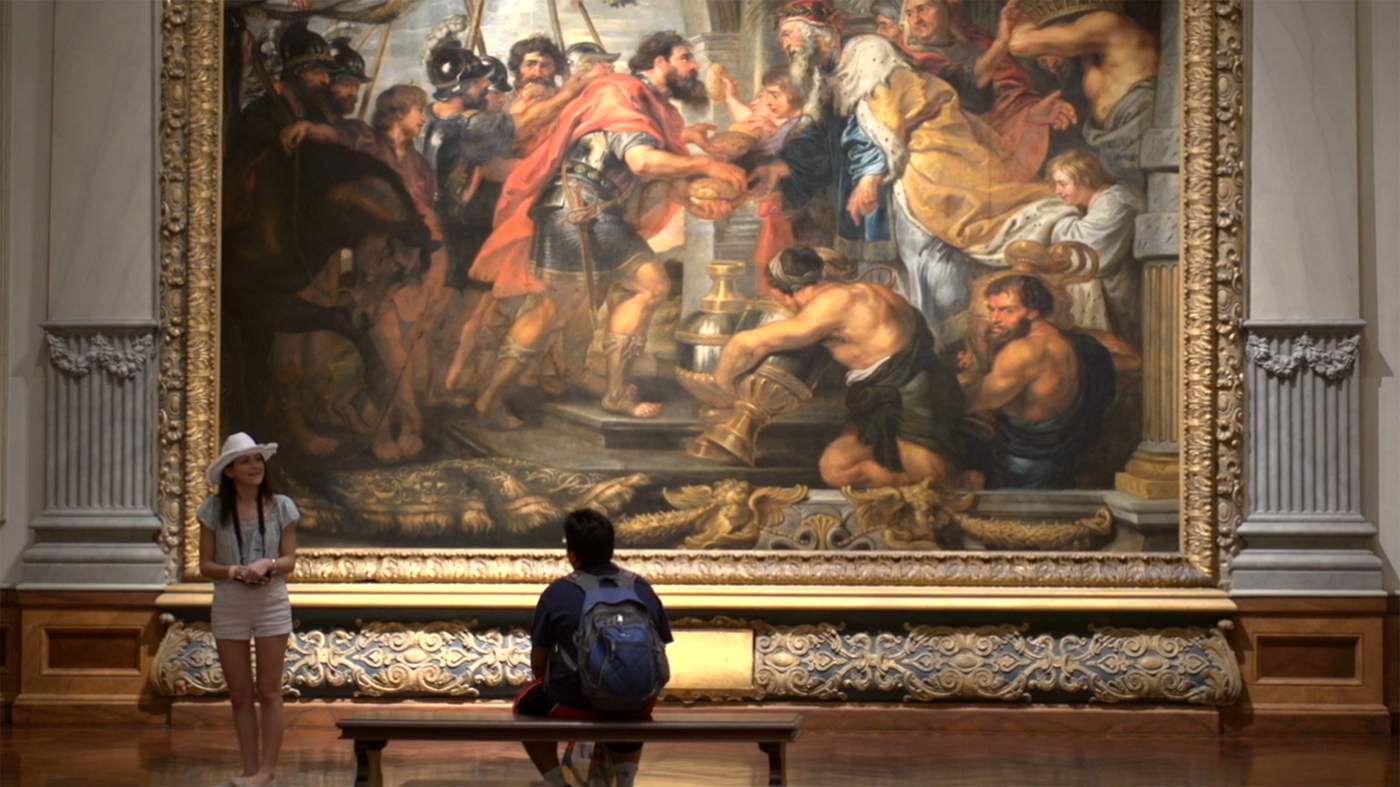 Surprise or snooty amusement greeted John Ringling's announcement in 1928 that the circus magnate was opening a fine art museum in Sarasota.
"So quietly has Mr Ringling done his collecting and his building that the news of the ... establishment of this art museum comes like a bolt out of a clear sky,"
declared the American Magazine of Art.
The business brain behind "the Greatest Show on Earth" acquired a taste for collecting art while travelling around Italy with his wife Mable.
The project's ambition was as vaulting as its provenance was humble. Having moved to Sarasota in 1910, Ringling began to develop property and promote the town, as a sideline to the family circus he ran with his brothers.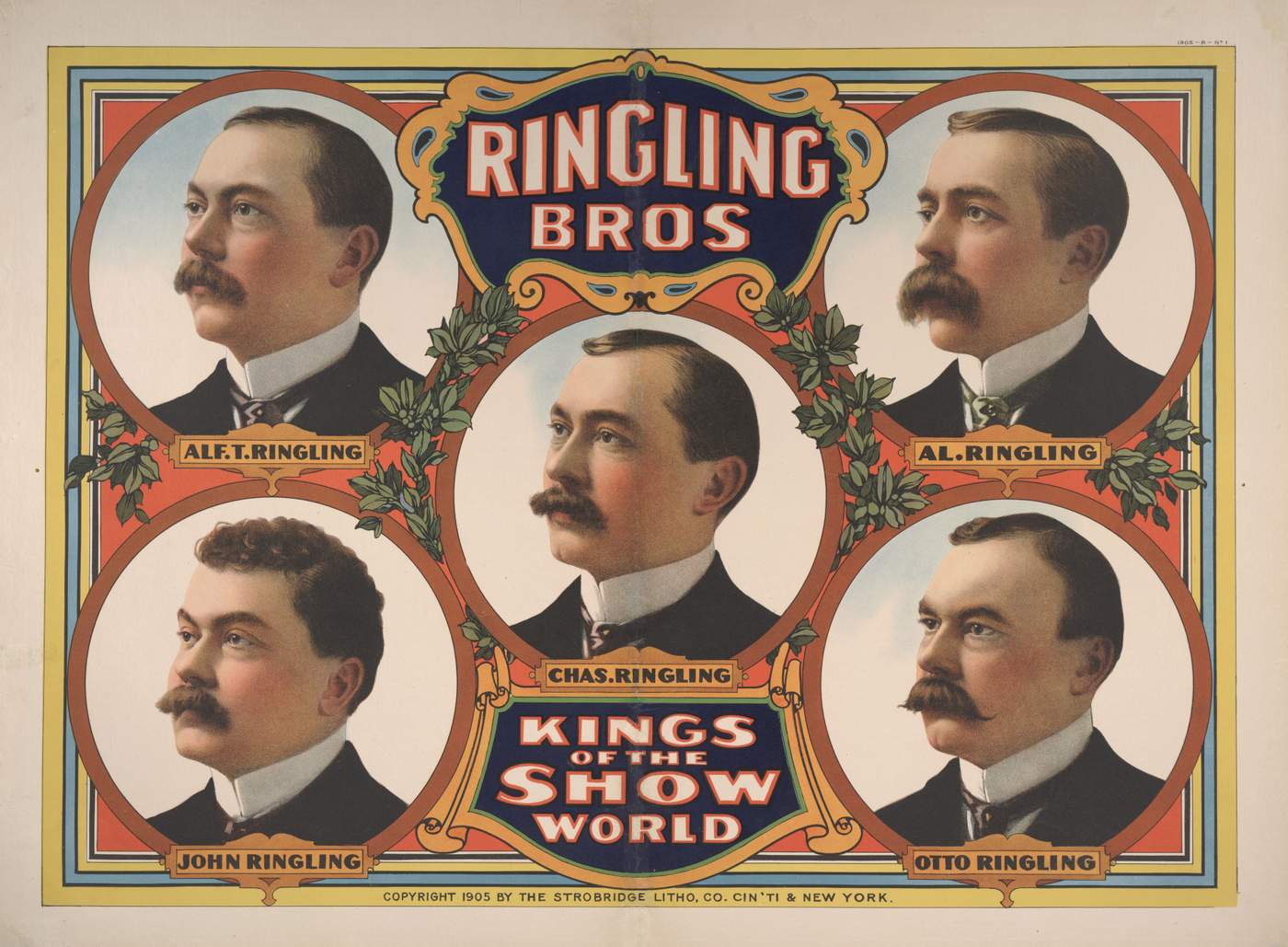 In planning a museum, the Iowa-born circus mogul envisaged not only a testament to himself and Mable, but a magnet for visitors far and wide.
With circus profits boosted by investments in booming Florida real estate, he began buying up Baroque and Renaissance art — starting with a painting by Veronese.
As his purchases became noticed at auction, sceptics, and puns abounded. "Circus Man Buys Big Canvas for His Florida Collection" reported the New York Times. "The number of men who are active both as heads of art museums and of circuses is somewhat limited," wrote Art News: "Pitfalls there may be but there are also many points of contact and the gift of showmanship, the energy, the vitality, the enthusiasm which has made the circus thrilling are excellent qualifications for the man who would meet the Old Masters on familiar terms."
Such was the public's curiosity and Ringling's fame that the opening of Cà d'Zan (House of John in Venetian dialect) to the public 10 years after his death attracted large crowds.
Yet the museum complex, which grew to include not just his Venetian-style home but a circus museum opened in 1948, nearly did not make it to the present day.
Ringling was forced to stop buying art after his fortune was wiped out by the crash of 1929. By the time he died in 1936, the collection was saved from his creditors only thanks to intervention by the state of Florida. While authorities and bankers sorted out Ringling's debts, the museum remained closed for a decade until 1946.
When the complex fell into disrepair again in 2000, the state gave up direct management of the Ringling and put it under the tutelage of Florida State University with an obligation to raise much of its own funding.
Today, the institution, bolstered by philanthropy and entrepreneurial activity, is in healthier shape than at any time in its history, declares its director.
A brand new Center for Asian Art, cladded in 3,000 green terracotta tiles designed to resemble the scales of a dragon, will cement the museum's global ambitions when it opens in February 2016.
"To be a global museum today you can't ignore half the globe," explains Mr High, who also recently lent two paintings, by French artist Nicolas Poussin, to the Louvre in Paris.
Culture is one industry where Sarasota punches above its weight, thanks to its wealthy art-loving residents and visitors.
Apart from that, however, educated young people face a dearth of well-paying interesting jobs.
A young academic who grew up in Sarasota and spoke on condition of not being identified, explains why he moved away: "While it is true that the beaches and weather are beautiful, Sarasota resembles most mid-sized Floridian cities in that it is a sprawling low-density city with an abundance of gated suburbs and terrible public transportation," he says.
"Venues typically cater to tourists, or retirees. And careers typically, but not always, are to cater to them."
"Sarasota is a low-income service-type town," says Joe Vallee, 64, a shoe repair shop owner whose business card describes him as a third-generation cobbler. He welcomes the technology that enables more professionals to move to Sarasota to work remotely, making the city a little less dependent on elderly winter-only "snowbirds".
Planners worry however that that an elderly population is growing faster than younger groups. Immigrants fill only some of the gaps in the labour force.
"American kids don't like to get their hands cut up and dirty," says Mr Vallee. "They're not interested in poverty and working 80 hours a week. Most will go to college … whereas foreigners come off the boat and barely speak English. In fact I am the only American in the business. We've got two Russians and three Orientals."
The future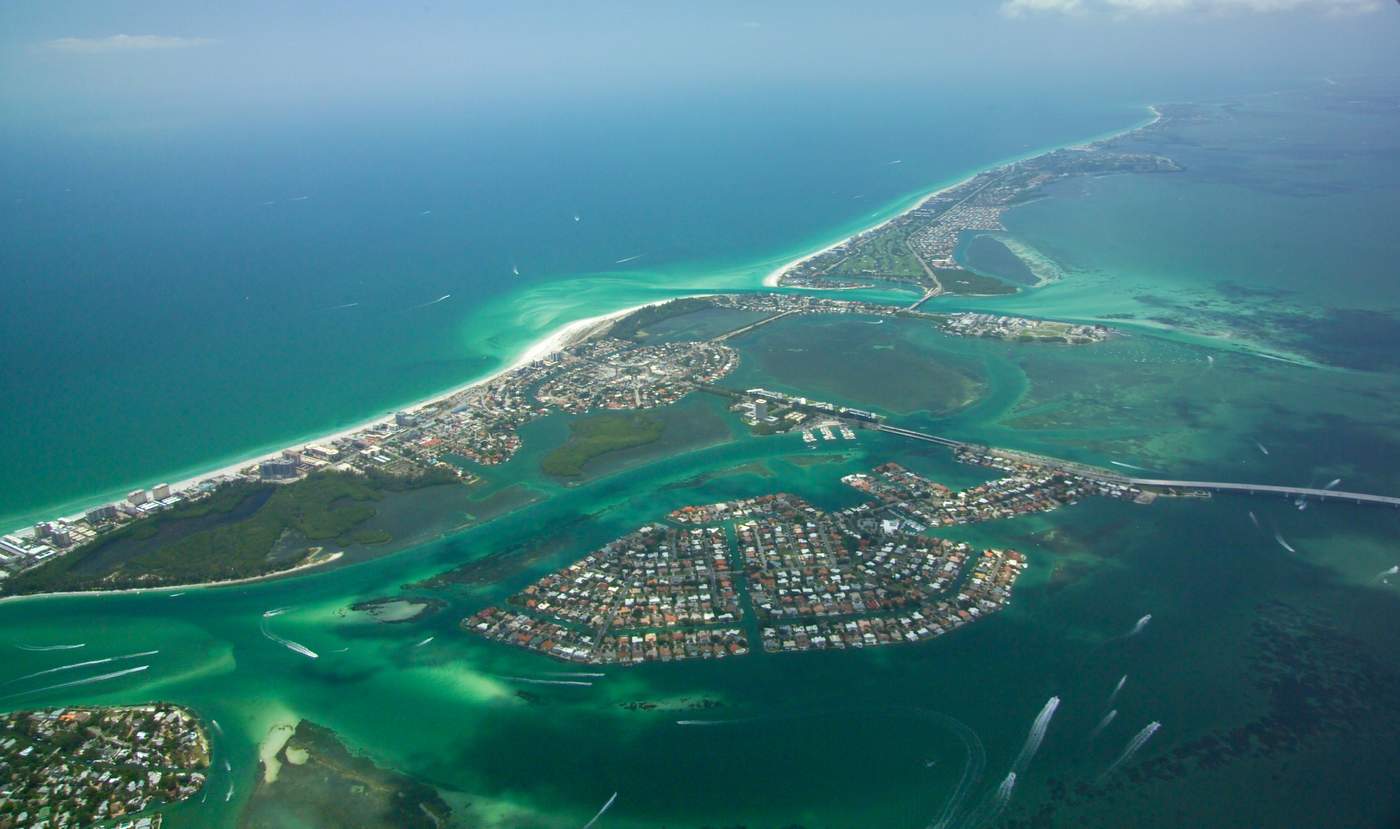 Long-term residents fret at the gradual disappearance of charming vestiges of old Florida — at the hands of the same developers satirised in Carl Hiaasen's novels.
We're destroying the environment with our own hands," says guide Todd Terrill. "In 50 years we'll have to go the zoo to see alligators and deer."
He takes tourists on canoe trips around Myakka River state park, ranchland that has been protected from development since it was left to the nation in the early 20th century by the family of socialite Bertha Palmer.
"From dripping car fluids to improper disposal of grass clippings when lawns are mowed, every time we put up a condo", damage is done, declares Mr Terrill. The former police animal trainer sees things from the alligators' point of view. So "when Fluffy the dog is eaten by an alligator, it is not the reptile's fault. The alligators were there first."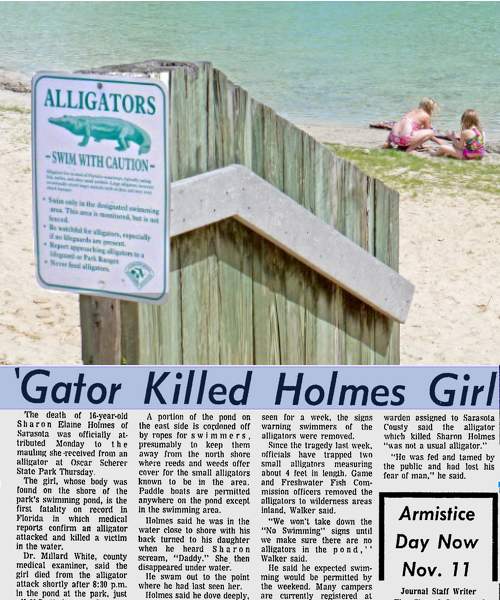 And peaceful co-existence is not always possible. In 1973, a 16-year-old girl was killed by an alligator as she was swimming at the Oscar Scherer state park. In a sign of how rare such attacks are, however, a sign at the very same pond simply warns swimmers to swim with care.
Other at-risk targets include Sarasota's quaint waterside restaurants and bars. Anil "Doc" Patel, from east Africa via New Jersey, says he has given up plans to turn his Spanish Pointe restaurant into an 186-room hotel and 250-apartment complex.
A respite perhaps for local residents who had campaigned against the plan. The retired cardiologist concedes that a lot of people "did not want the development" the last time he tried to get the project off the ground — before it was stopped by the 2008 financial crisis.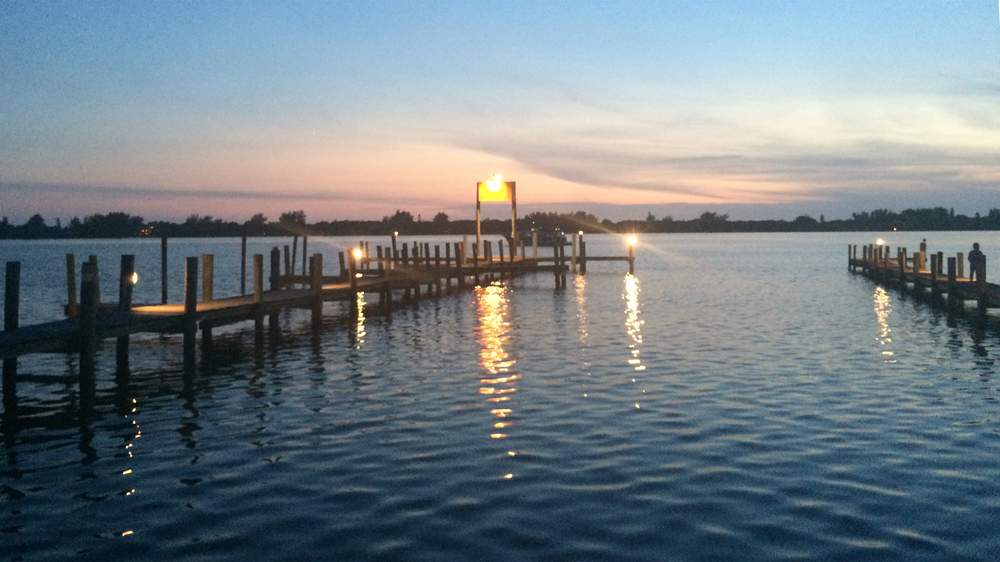 But whoever buys the valuable waterside property, which he has put up for sale, may return to the idea of redeveloping the site.
Scoot, who lives near Spanish Pointe, has sympathy for Doc Patel. "They call America the land of the free. He's got a great piece of property. Why would you run a restaurant 24 hours a day [instead] of selling the land [for millions of dollars]?"
Yet pressed about what would happen to all the charming places in Sarasota with that logic, he pauses and agrees that maybe some government intervention might be necessary after all: "Those little restaurants on the water should be saved. They're part of the experience as well."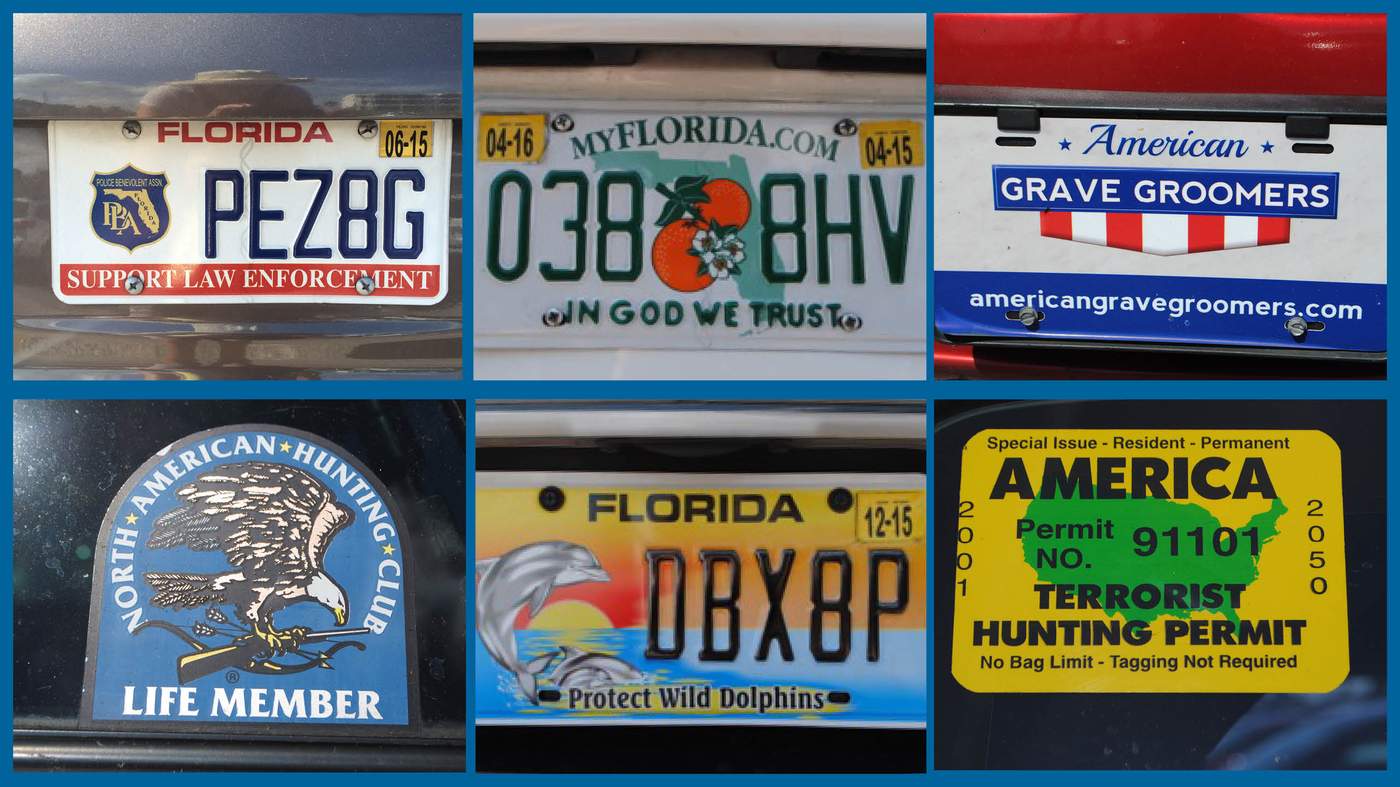 Credits
Photography by Alexandra Boulton, Detlev von Kessel, John and Mable Ringling Museum of Art Tibbals Digital Collection, Reuters
Videography by Detlev von Kessel
Research by Charlie Mitchell
Design by Kari-Ruth Pedersen
Produced by Ruth Lewis-Coste
Edited by Helen Barrett
Video editing by Charlie Bibby
Picture editing by Andy Mears
Built with Shorthand