Inside the outsider's Shanghai
Expatriates the world over have flocked to China's business capital, drawn by lucrative job offers. But what makes them stay? Expats tell their tales of home life, street food and escaping the city. By Patti Waldmeir with additional reporting by Zhang Yan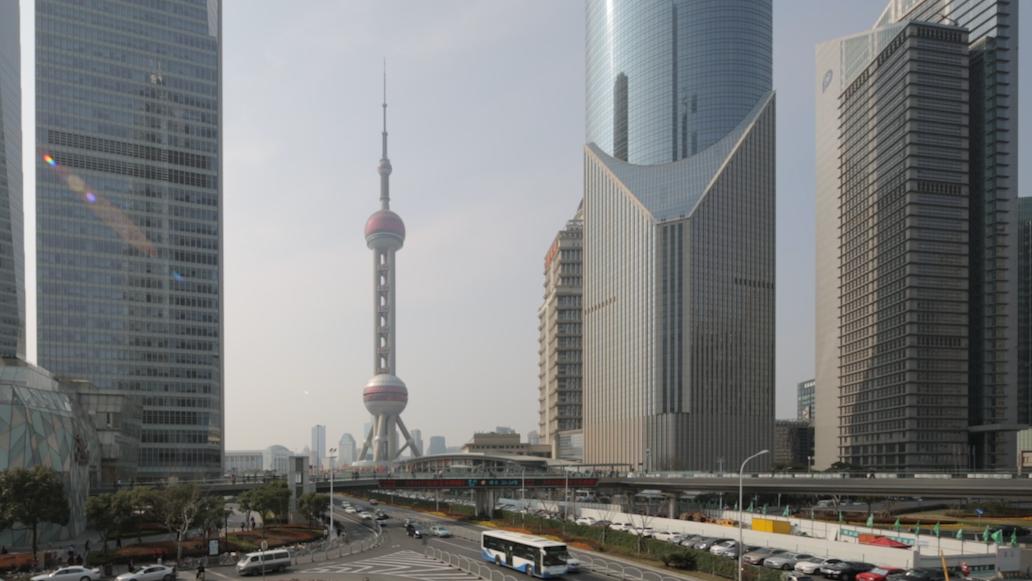 From the days of Marco Polo to the reign of Kublai Khan, China has had an allure for foreigners – and nowhere more so than that least Chinese of Chinese cities, Shanghai.
Exotic but not completely alien, modern but with a taste of the ancient, Shanghai attracts people from around the world who want to cash in on China's economic boom, but without stepping too far outside their comfort zone.
In the space of scarcely one generation, Shanghai has transformed itself from a city of narrow lanes and decrepit buildings, its commerce crippled by decades of communism, into a futuristic megalopolis of 23m people, packed with skyscrapers and luxury malls, the undisputed financial capital of China. And in that time, the Europeans and Americans who made Shanghai the "Paris of Asia" in the last century, have returned (along with many thousands of Japanese, Koreans, Taiwanese and Singaporeans) to help the city achieve its 21st-century dream of becoming the New York of Asia.
They come, mostly, to make money: for postings at multinational companies with Asian headquarters in Shanghai; for jobs they cannot get back home, where economies are struggling; to follow their executive husbands or wives; or to teach or study. Government figures show the number of expatriates living in Shanghai has risen by 70 per cent in the past decade, from 100,000 in 2005 to nearly 170,000 last year.
But as the Chinese economy slows, the mix of expatriates is changing, with fewer coming on lavish corporate packages (as companies save money by localising senior positions) and more coming on their own, say expat service providers. Overall, foreign resident numbers fell 3 per cent last year, but relocation company numbers and international school enrolments suggest a much steeper decline in executives coming to Shanghai on full expat packages.
But Simon Lance, China managing director for Hays, the global recruitment company, says there is no shortage of applicants for the city's jobs. It probably doesn't hurt that, according to figures from HSBC last year, almost one fourth of expatriates living in China earn more than $300,000 a year, the highest proportion in any country HSBC surveyed.
But overall, Shanghai's reputation as a place to live is far from stellar. Shanghai did not even make it into the top 100 of the world's most liveable cities, according to 2015 rankings from Mercer, the employment consultants. Vienna came first and Baghdad last; but Shanghai was ranked at number 101.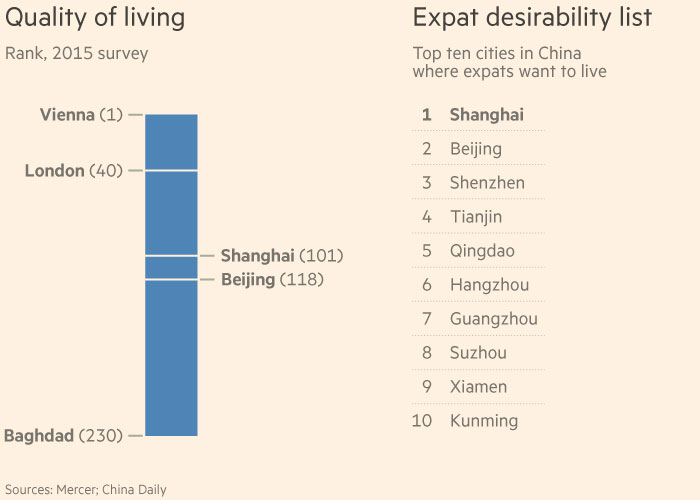 And the cost of living is rising: Shanghai was in the top 10 of the world's most expensive cities last year, according to Mercer.
Many expatriates complain that their quality of life has deteriorated in other ways, too: traffic and pollution, food safety and internet speeds are growing problems. And for many foreign residents, the New Year's eve stampede in which 36 people were trampled to death on the Shanghai Bund is a sober indication of the city's crowds and chaos – and a lack of public civility that is extreme even by global mega-city standards.
So finding things unappetising about Shanghai is not hard: some expats detest the city, while others struggle merely to tolerate it. But those who have studied expatriate culture say many fall in love with the sheer vibrancy of the place – from work to domestic life, from culture to entertainment and travel. For in Shanghai there is never a dull moment: blink and the city transforms itself.
Workplace rules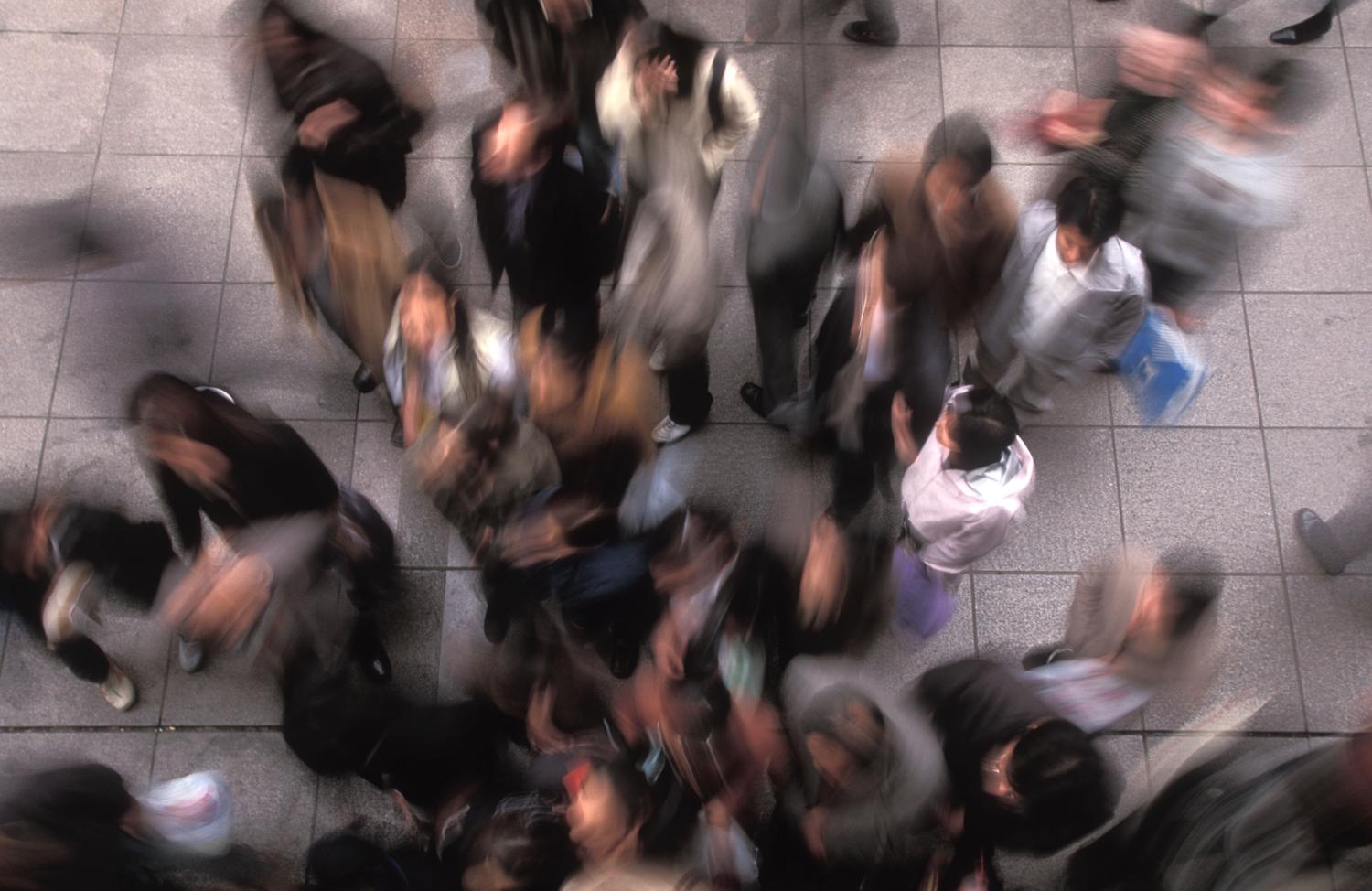 'Working in China requires a different
skill-set for westerners – and sometimes
even for other east Asians'
'In order to deal most effectively with China, foreigners should adapt to the reality that China has its own set of uniquely Chinese rules," writes Tim Clissold, in his new book Chinese Rules: Mao's Dog, Deng's Cat and Five Timeless Lessons from the Front Lines in China, which advocates the study of Chinese classics from Sun Tzu's Art of War to the Thirty-six Ruses for those wanting to do business in the country.
Management and recruitment experts agree that working in China requires a different skill-set for westerners – and sometimes even for other east Asians. "The soft skills that make a good manager in the US or the UK aren't the same as those needed here," says Mr Lance of Hays. "Navigating relationships…requires a lot more subtlety, it's a lot more complex here," he says. "A lot of expatriates arrive with a very direct style that rocks the boat."
Companies should take this into account when choosing expatriates for China postings, says Tae-Yeol Kim, associate professor of organisational behaviour and human resources management at CEIBS, the China Europe International Business School in Shanghai.
"The criteria should be based not on performance but on personality," he says. "Humble personalities work; abrasive personalities fail in China."
Mr Kim, a South Korean expatriate, says east Asians may find it easier to manage Chinese employees than westerners do, since they share an eastern habit of looking at problems in the workplace in context, rather than just blaming individual employees. "But if Koreans think they know China and that Chinese are similar to Koreans, they can be worse than westerners," he says.
"The most important thing for an expat, whether from Korea or Europe, is to treat Chinese employees with respect," he says, noting that some foreign managers disrespect their staff. Managers should "try to understand Chinese people with their heart, if they try to understand them with their head they may fail. Chinese are helping them make money so they need to remember that."
On the face of it, Shanghai looks like a modern, even western city. But step into a Shanghai office and western expatriates immediately realise just how far they are from home. With more and more expatriates joining local companies, understanding China on China's terms will have growing importance for foreign business people, management experts say. And as the local economy slows and local rivals become more competitive, foreign businesspeople have to work harder to make money, says Pierre Cohade, former president of Goodyear Asia-Pacific. "The golden era when a western business could quickly build a premium position is over."
But the most successful business people remember that there is more to life than work – even in China, management experts say. "I'm attracted to China before 8am," says Joerg Wuttke, head of the EU Chamber of Commerce in China. "And then in the evening, I meet China again, the rich culture; in between I have issues. I criticise the system from 8am-6pm and I love the country from 6pm-8am," he says.
Dial 1 for culture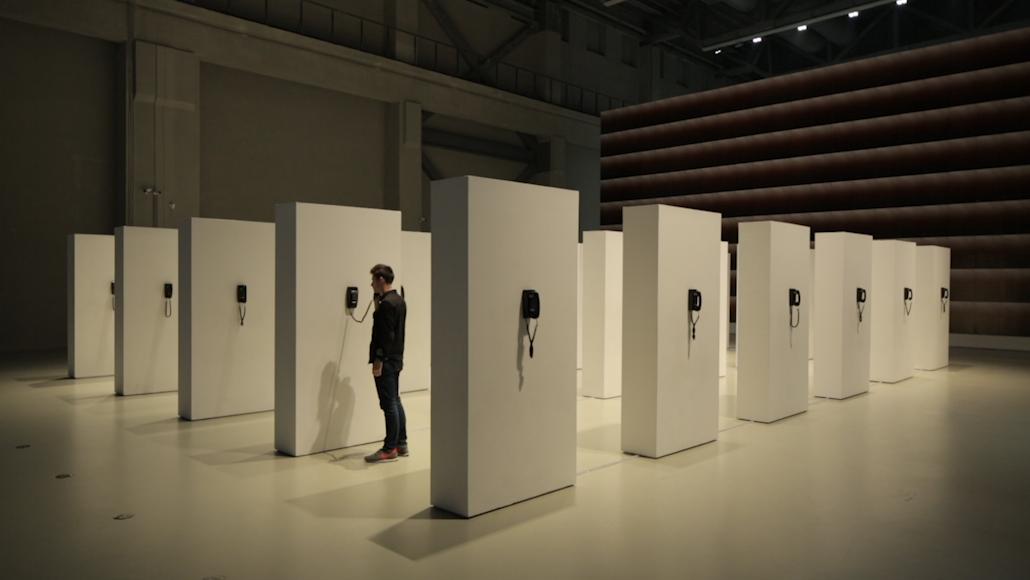 'Sustaining a western lifestyle in Shanghai is far easier than in any other Chinese city'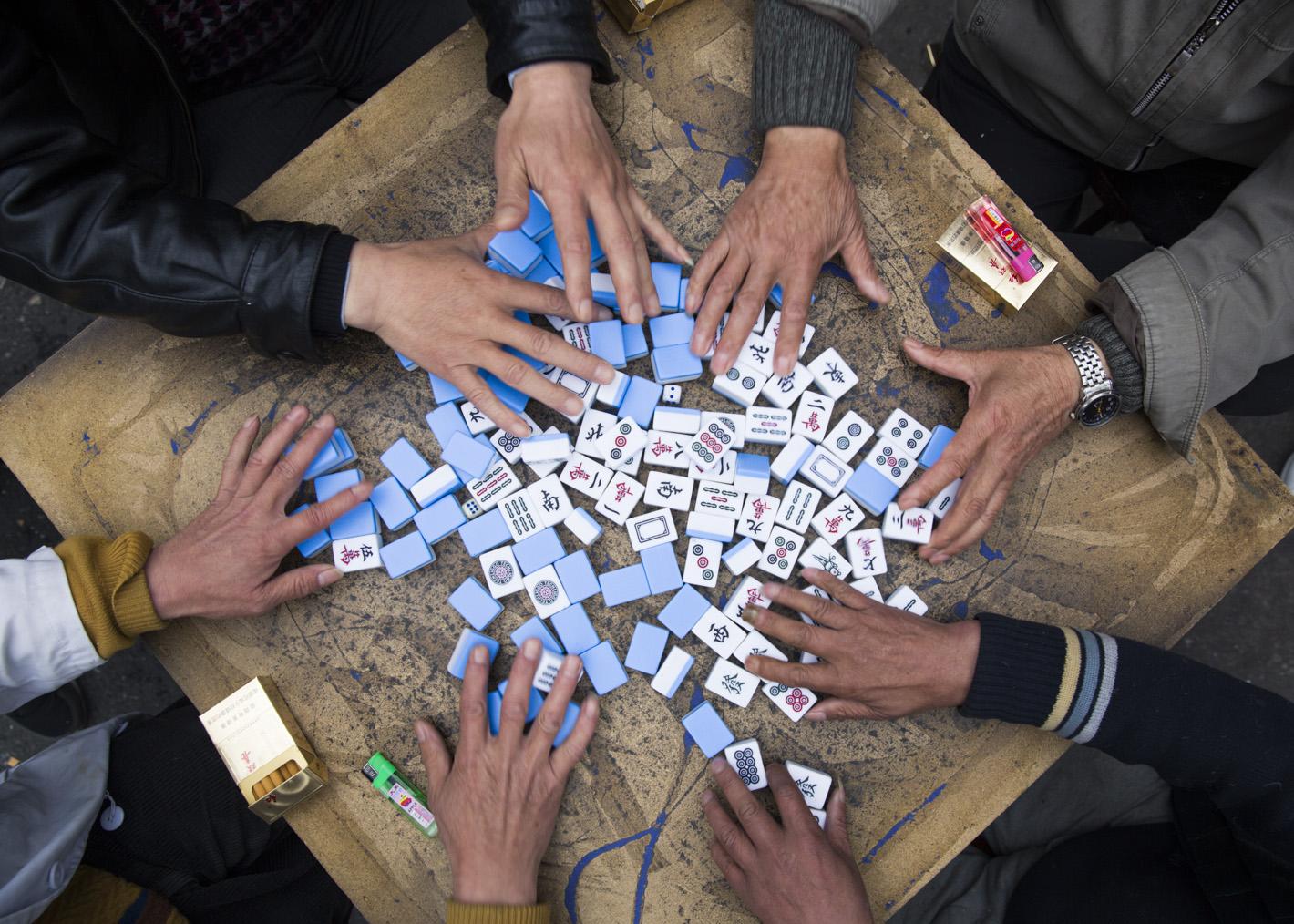 What do I like about living in Shanghai, apart from the full-time help you mean?" asks Ray Heraty, one of Shanghai's community of "guytais" or trailing husbands, a play on the Chinese word for wife, "taitai". Heraty stays home with his three small children while his wife works as a senior executive at a US technology company. Like most trailing spouses of either gender (these days, more and more of them are male), he loves Shanghai's cheap domestic help, where a full-time nanny can cost between Rmb3000-Rmb6000 ($490-$980) a month. "It means that one night a week, I can have a date with my wife," he says.
Sustaining a western lifestyle in Shanghai is far easier than in any other Chinese city and getting easier all the time. "There are more [international] restaurants, schools, a greater diversity of entertainment and even sports options," says James Gooding, head of Santa Fe Relocation, the leading international relocation company in Shanghai. "The fact that Katy Perry [recently performed] two concerts here, that kind of thing never used to happen, it enhances the liveability and internationalisation of the city."
Still, many expatriates continue to give the quality of family life in China a low rating. InterNations, the online global expat community, says China ranks 52nd of out 61 countries surveyed, in terms of ease of settling in, even though 43 per cent of respondents claimed to speak at least everyday Mandarin, and fourth from the bottom in Internations' family life index of 34 countries.
Settling in to life in Shanghai is doubtless easier because English is more widely spoken than in other Chinese cities, but it can be tough even so.
Shanghai's famously low cost of living, another strong attraction for expatriates, most of whom say they can make ends meet in China more easily than they can at home, is also rising. Expatriates can still economise by travelling on the city's many new underground railway lines for as little as Rmb3 per ride or a taxi for Rmb14, or by eating simple Shanghainese meals for a pittance.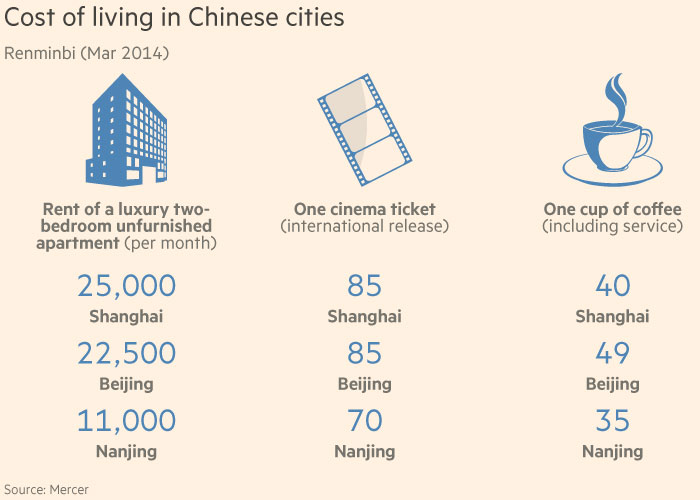 But western-style healthcare and education are exorbitantly expensive (for those whose expatriate packages don't cover them): tuition at international schools can easily cost $20,000-$30,000 a year or more and foreign clinics charge US-style prices. Even a pair of jeans costs Rmb1,000 and a cup of coffee Rmb40, according to Mercer, with a two-bedroom apartment (too small for the average expat family) priced at Rmb25,000 a month.
"The financial strain is starting to show and I think we are going to see a lot more expatriates leaving earlier than they expected or being more savvy with their spending," says Cidonie Richards, managing editor of Shanghai Family magazine.
Carrie Jones, director of counselling at the Community Centre Shanghai, says she sees a big increase in expats seeking reduced rates on psychological counselling, reflecting the demographic shift away from executives with large compensation packages to younger professionals and even students.
Enrolment of traditional expatriates at expensive international schools has also declined, says Richard Gaskell of ISC, an international schools consultancy (though children of Chinese citizens returning from overseas have made up for the decrease).
A taste of home
and abroad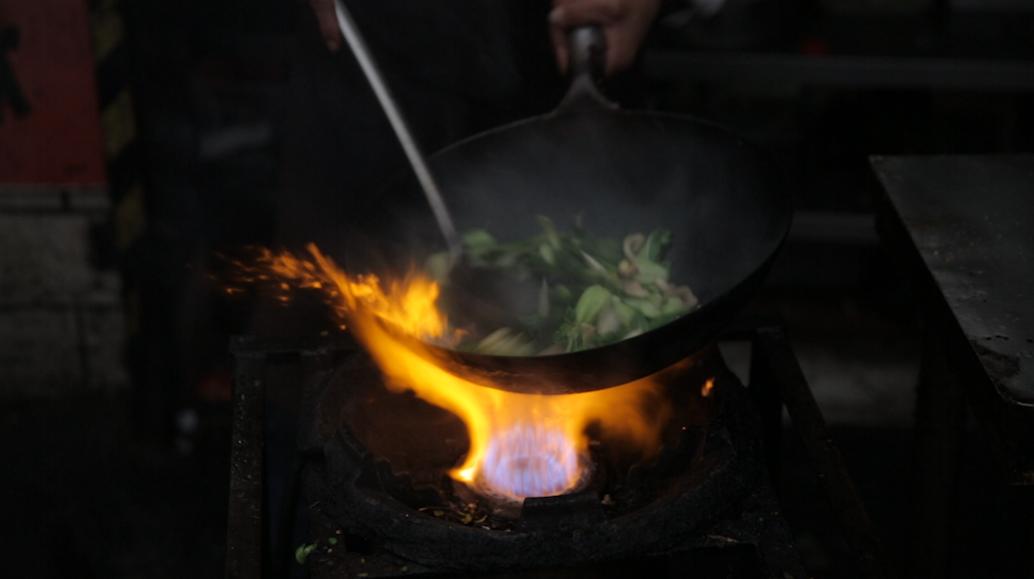 'Shanghai has a heritage of street food because it is
a migrant city'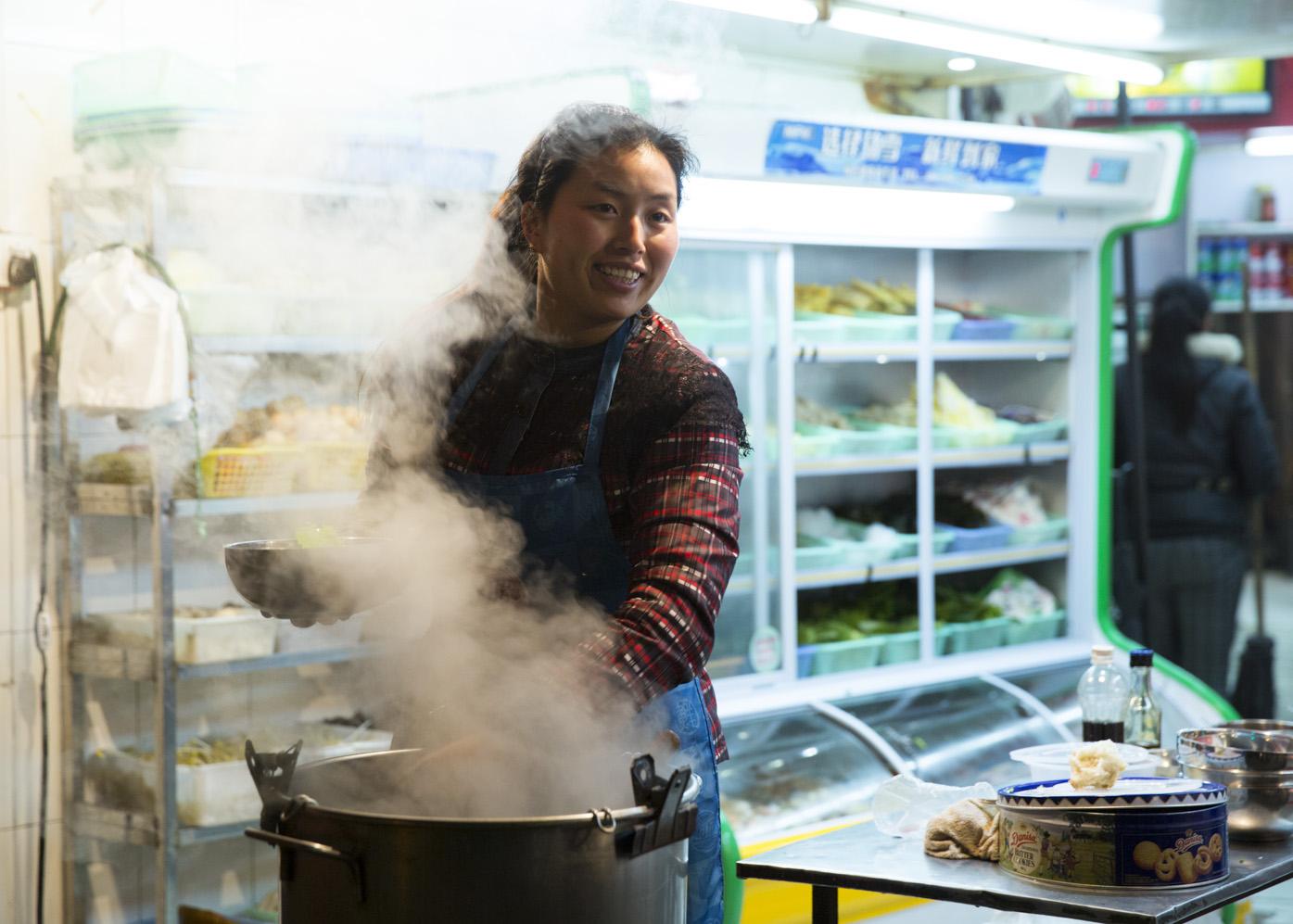 In future, these factors mean expats may have less disposable income to spend in Shanghai restaurants that offer every cuisine from around the world (at less than global prices) or at its infamous bars, most of which are open until sunrise.
But there is still plenty to enjoy about Shanghai culture even on a budget – so long as one does not define "culture" too narrowly. Sampling Shanghai street food, for example, is one of the best ways to tap the authentic culture of China, says Anna Greenspan, professor at the Shanghai campus of New York University, and author of Shanghai Future: Modernity Remade.
"Shanghai has an amazing history and heritage of street food [because it's] a migrant city," she says. "Shanghai has migrants from all over China … so you can get a taste of all China in the street food of Shanghai." Rather than eating hamburgers or pizzas that taste almost, but not quite, like the real thing overseas, Shanghai street food is one of the few truly authentic aspects of a city that has razed most of its historic housing to erect futuristic skyscrapers.
Even residents with no Mandarin can sample this last bastion of Chineseness by taking a street food tour that takes in the city's bamboo towers of steamed soup buns, spitting woks of pot stickers, huge vats of rice gruel and griddles full of scallion pancakes.
Walking tours can also give expats a sense of the tortured colonial history of the city, which was carved into several concessions controlled by foreign governments and a taste of how Shanghainese elders enjoy themselves (by line dancing at dusk, walking their birds at dawn and practicing tai chi).
And the modern side of city culture is always on display, as neon-lit motorways and elaborately illuminated skyscrapers put on a futuristic light show for residents every evening.
High culture is also on the rise: Shanghai is building new art museums at a frantic rate, says Julie Chun, a Korean-American art expert.
"When I moved here in 2011 there were only three museums and now there are 14," she says, noting that one local wet market even has a revolving modern art installation nestled among the fruits and vegetables stalls, the open-air dentists and hairdressers.
"The art world has really exploded in Shanghai."
Outside the city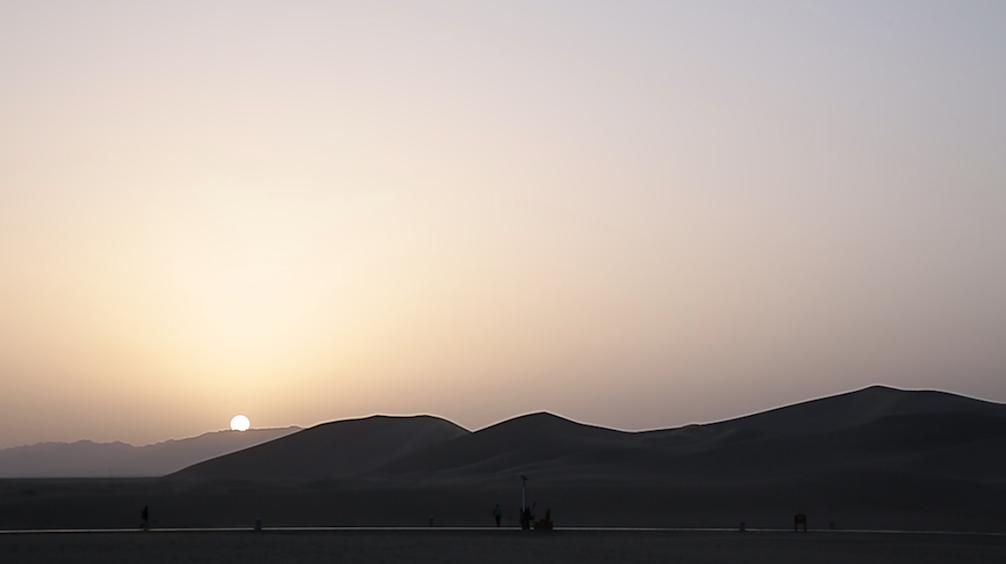 'Shanghai is a great base for
taking exotic journeys anywhere'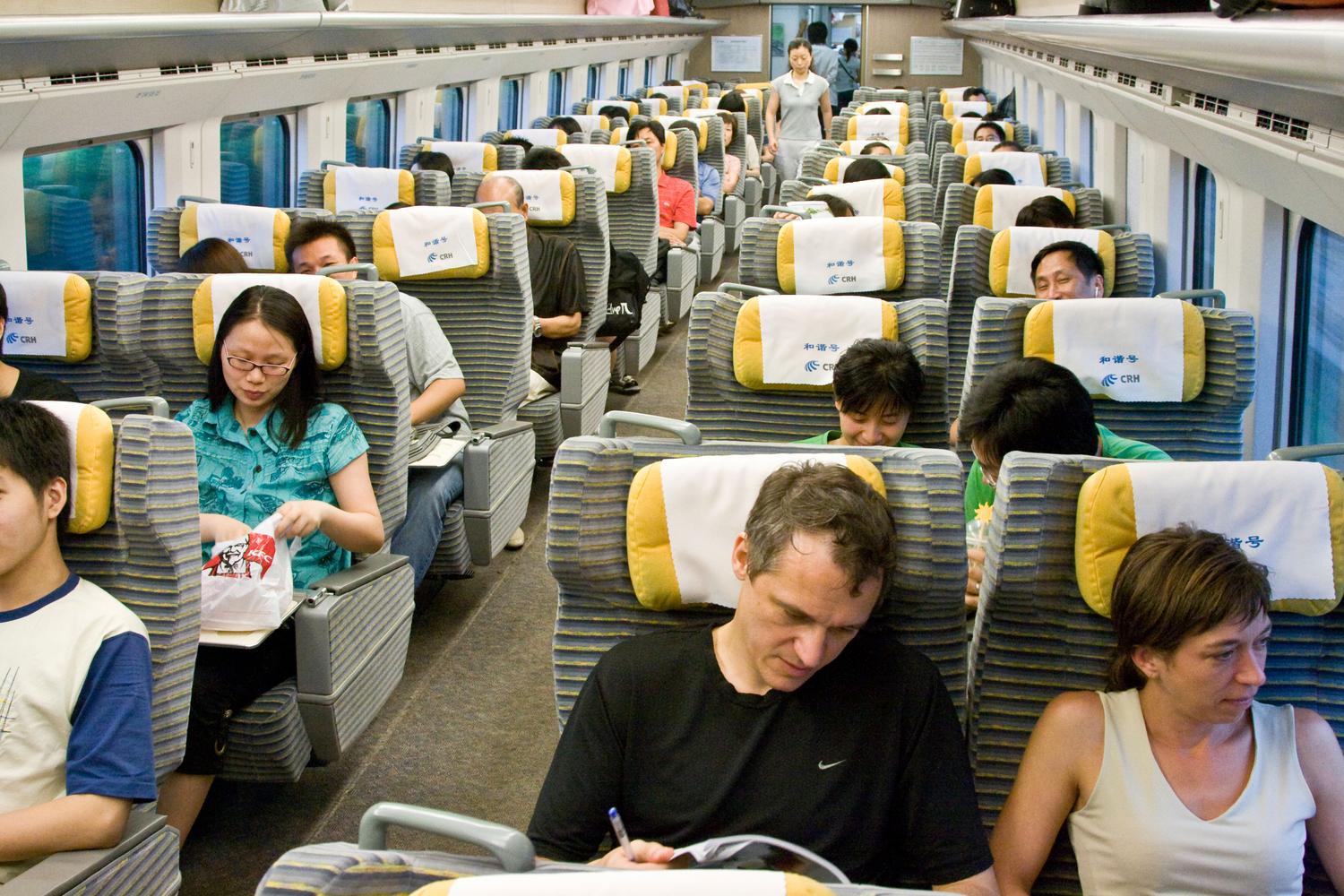 One of the best things about living in China, most expatriates agree, is that you don't have to leave home to travel. Every trip to the grocer's shop is an exotic experience, every stroll down the street makes one feel like Marco Polo.
But when the novelty of live bullfrogs at the grocer's and tooth-extraction en plein air wears off, exploring China outside Shanghai can be costly, time consuming and very crowded. There are few options for weekend breaks or staycations in scenic surroundings. And the city's brutal traffic is a big disincentive to short break travel, many expatriates complain.
Since the days when foreign governments controlled vast tracts of the city, Shanghai expatriates have been fleeing to the hill station of Moganshan, three (or five, on a bad day) hours away by car, with its restored summer homes built by Europeans more than a century ago. But apart from Moganshan, it's slim pickings.
Still, travelling in rural China remains the best way to see the "real" China, says travel writer Sara Naumann: "Get out of the cities. You will probably remember a visit to a village in the Tibetan grasslands much more than…seeing a city that just looks like New York with Chinese signs."
Hardier expats can break out the Chinese phrasebook and head for a "nongjiale" or peasant family homestay. Many rustic retreats (rustic as in unheated and not always clean, not as in romantic) have sprung up in mountain areas a few hours from Shanghai, but hosts usually do not speak English and many roads there do not appear on English maps.
And by holiday time, many expatriates have had quite enough of the "real" China just by living in Shanghai, so choose to take holidays outside China. Travelling within China on public holidays is rendered costly and unpleasant by the sheer volume of other travellers. Ms Naumann says severe pollution is an increasing problem for travellers, too.
Still, for those who can travel outside public holidays, and those temperamentally inclined to rough it, Shanghai is a great base for taking some of the most exotic journeys anywhere. Live in a yak hair tent with Tibetan nomads, without benefit of a toilet, running water or heat; travel by camel into the Gobi desert and sleep under the stars; spend a silent weekend at a Daoist monastery; or have a meal in a town that serves only dog meat. And that is far from a complete list.
The world is getting smaller, but China may be the last frontier of foreignness. The middle kingdom is modernising at a rate of knots and soon it may be like any other country. But for the moment, for expats China, and even Shanghai, still feels alien. It's a land where anyone can indulge his or her inner Marco Polo – a place where every day is, for better or worse, an adventure.
'China is a land where anyone can indulge their inner
Marco Polo'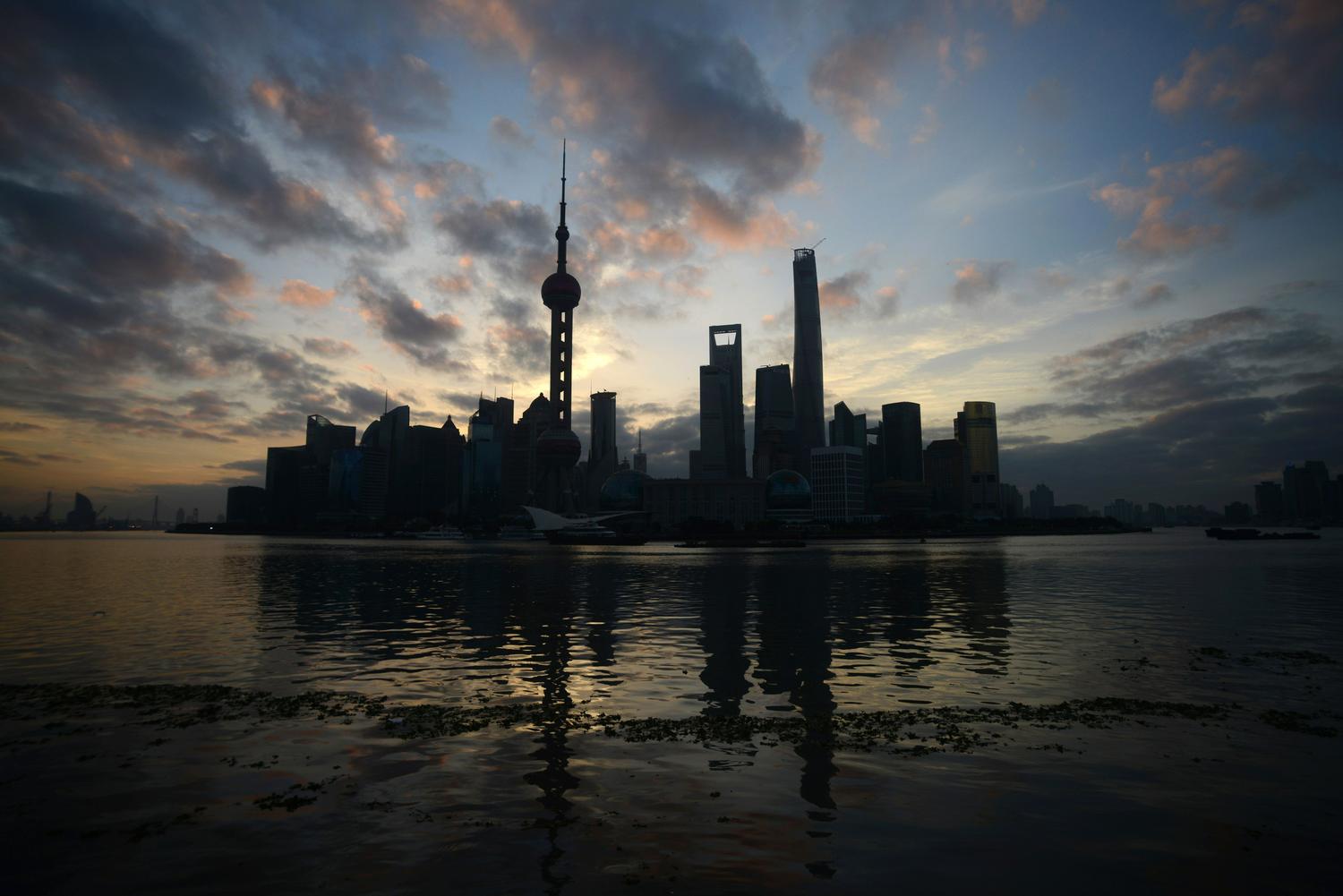 Credits:
Written by Patti Waldmeir, the FT's Shanghai correspondent, with additional reporting by Zhang Yan
Videos and photography by Bakas Algirdas
Videos edited by Paolo Pascual
Shorthand edited and designed by Hugo Greenhalgh
Production by George Kyriakos
Picture editors: Andy Mears and Michael Crabtree
Graphics by Chris Campbell
Statistics by Keith Fray. Sources below.
Research by Ania Nussbaum
Additional photography by Reuters, Alamy and Dreamstime
Built with Shorthand