Brexit voices:
Meet the voters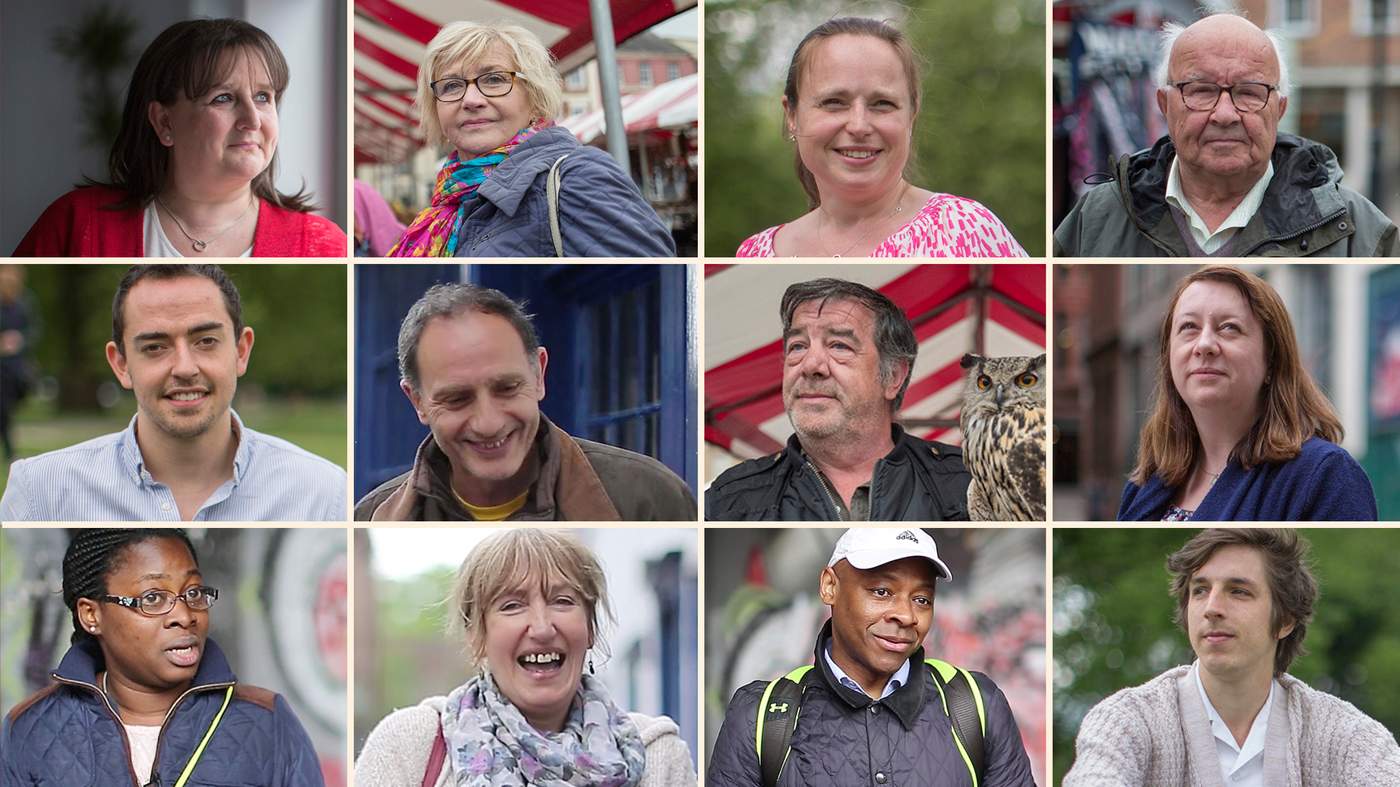 Decades of debate about Britain's place in Europe reach a climax this month when voters decide in a June 23 referendum whether the UK should remain a member of the EU.
Polls show an electorate divided by region, social class and party affiliation. Older people are typically more likely to back Brexit, while better off people favour staying in the EU. London is a bastion of the Remain camp, the East Midlands favours leaving, while areas such as North-west England are much more evenly poised.
As the Remain and Leave camps head towards the final stretch, identifying key areas of support — and ensuring that sympathetic voters flock to the polls — is just as important as winning the argument and changing minds.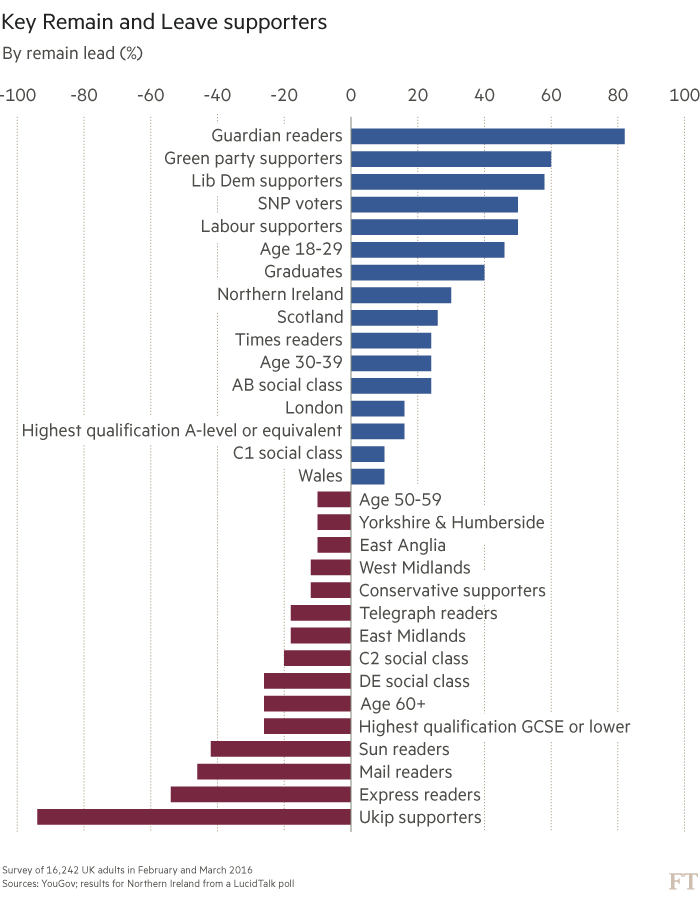 The FT sent its reporters to hear views from the ground for a series of video interviews. Here are what Remain, undecided and Eurosceptic voters had to say.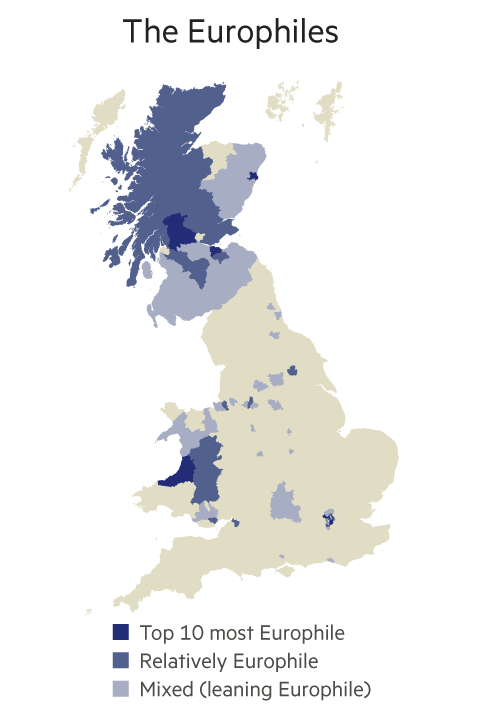 Remain
According to YouGov, the polling group, the Remain campaign's strongest geographical areas of support are Northern Ireland, which receives large amounts of EU financial aid, and Scotland and London, two of the UK's richest regions.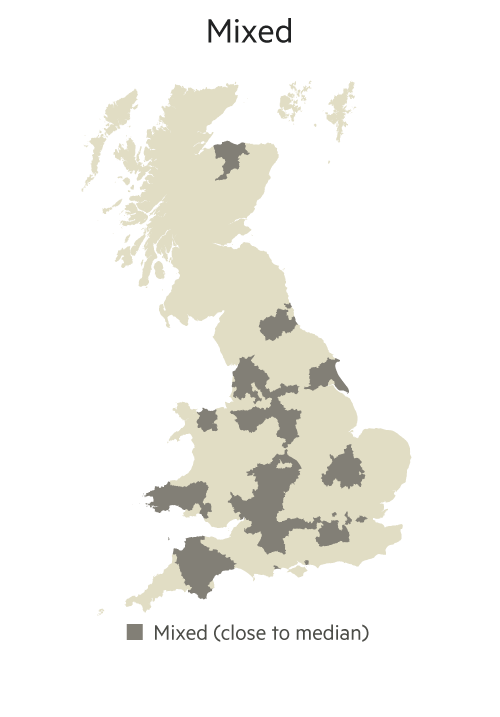 Don't know
The battlegrounds that are finely poised between Leave and Remain range from Surrey in the south-east to Worcestershire in the West Midlands and the East Riding of Yorkshire.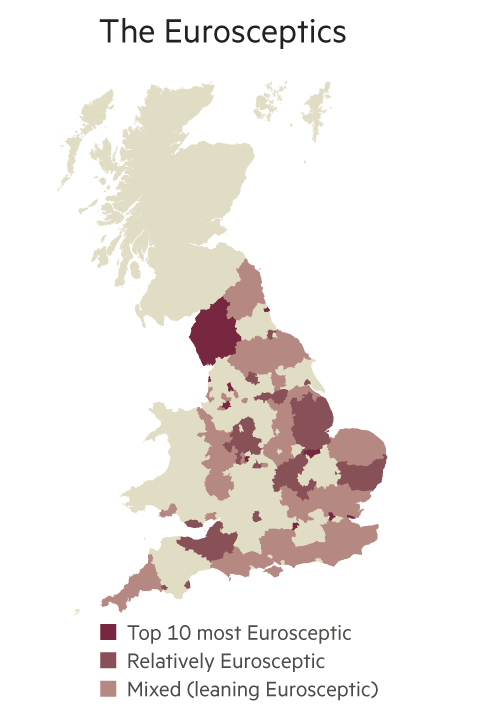 Leave
The inhabitants of less prosperous regions such as the East Midlands and South Yorkshire are more likely to favour Brexit, as are those from areas of high immigration such as East Anglia.
Read more
• The Brexit battle cuts across traditional party lines and divides generations. Find out more from our analysis of the data
• Follow the latest news and analysis and track the polls at our Brexit hub site
• Your top 10 questions about the EU referendum answered
Credits:
Story: George Parker and Federica Cocco
Interviews: Andy Bounds, Conor Sullivan
Videos and photographs: Charlie Bibby
Graphics: Christopher Campbell
Editing: Daniel Dombey
Design: Kari-Ruth Pedersen

Source: YouGov
Thanks to the people of Newark, Warrington, Manchester and London