The great
land rush
Indonesia: Saving the earth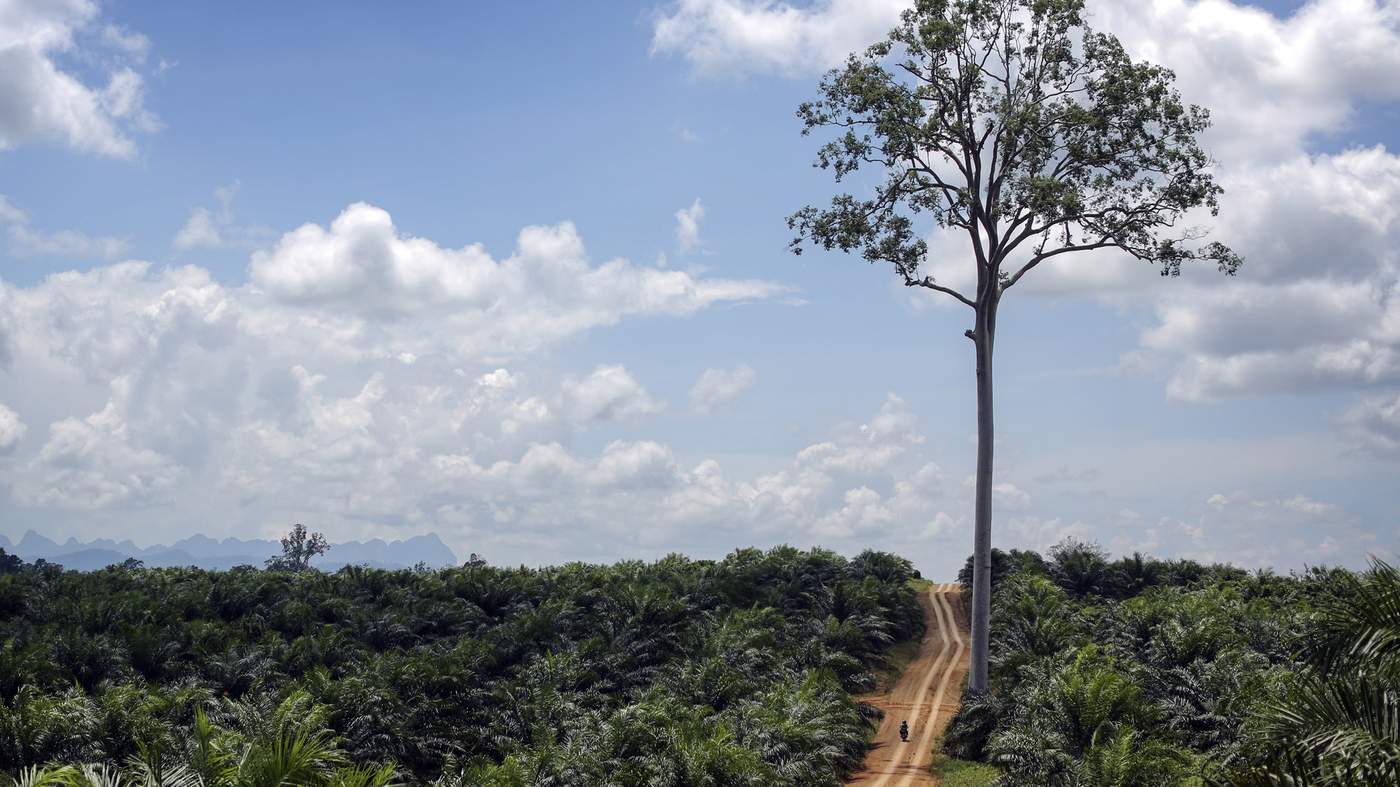 In 2010, Norway's government offered Indonesia a billion dollars to save its rainforests. Pilita Clark goes into the Borneo jungle to gauge its chances of success.

Images by Charlie Bibby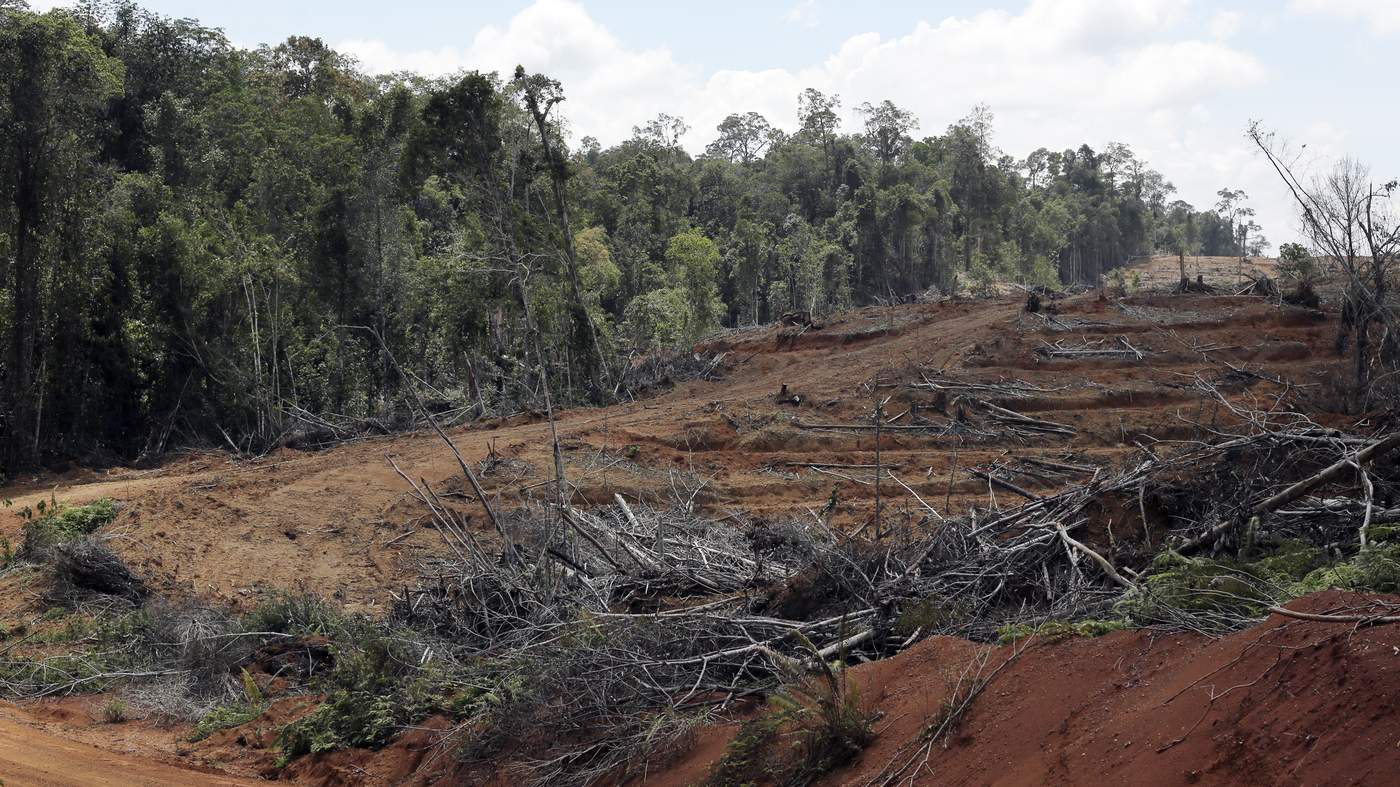 It is just after 8.30am on a snowy February morning when Vidar Helgesen, Norway's climate and environment minister, steps out of his home in Oslo, dodging frozen puddles to reach his waiting ministerial car.
It seems improbable on this glacial day but in less than 24 hours time, Mr Helgesen will have flown across the world to Indonesia's sweltering capital, Jakarta, on a trip that will take him to a remote patch of Borneo rainforest to meet Dayak tribal villagers, who still hunt with spears and blowpipes.
He will have driven through a landscape pockmarked with coal mines and oil palm plantations that have spread so far that they have made Indonesia one of the world's biggest deforesters, losing an area as big as 100,000 soccer pitches in one year. And he will have found villagers who took three bulldozers hostage after discovering they had been used to raze nearby forests for yet another oil palm plantation.
Even for Mr Helgesen, an experienced diplomat who once led Norway's efforts to broker peace in Sri Lanka, this will be an unusual journey — and a fraught one.
He may not be well known in much of the world, but in Indonesia, he is the billion dollar man, responsible for a lavish attempt to conquer one of the planet's most pernicious environmental problems: the steady destruction of its tropical forests. As he heads to Indonesia, I join him to see if he can convince Jakarta to do more to limit deforestation and cut the greenhouse gas emissions it causes. Those greenhouse gases are the same, of course, as those emitted by burning fossil fuels such as the oil and gas in the North Sea that have helped make Norway one of the world's most prosperous nations.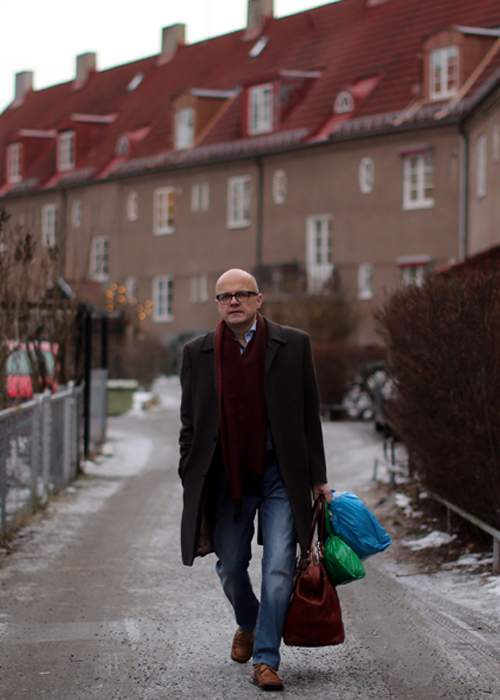 Waves of deforestation have occurred throughout human history as people have cleared land to make way for farms and towns, or harvested trees to fuel fires and build ships. Tree loss has generally followed population growth but, since 1950 — in the space of a single lifetime — the number of people in the world has exploded from 2.5bn to more than 7bn today, driving unparalleled demand for wood and above all, land.
The precise rate at which the world's forests are disappearing is the subject of considerable debate. But the problem is worst in the tropics, where population growth has been fast and forests teem with so many species of animals and plants that scientists have yet to count them all. Deforestation has been especially acute in two countries: Brazil, home to much of the Amazon, the world's biggest rainforest; and Indonesia, the 16th-biggest economy and one of the top six emitters of greenhouse gases.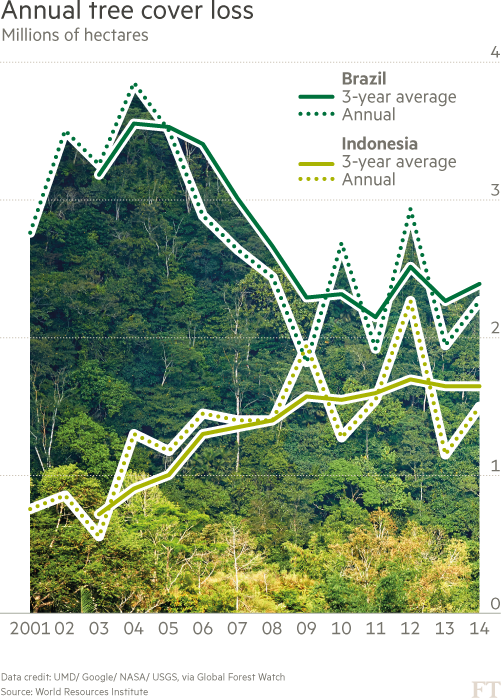 In 2008, amid mounting calls for action and little sign of a solution, Norway did something unprecedented. The government declared it would give Brazil the huge sum of $1bn if it could stop chopping down so many of its trees. In 2010 it also offered $1bn to Indonesia.
Brazil's deforestation rates have since declined so impressively that it has just been paid the last of the promised $1bn. But progress in Indonesia has been so woeful that Oslo has handed over only $60m, raising questions about whether even the most magnanimous efforts at stopping deforestation can succeed — and equally pressing concerns about climate change.
Before I met Mr Helgesen, I visited Lars Lovold, director of Rainforest Foundation Norway, one of the groups credited with turning Oslo's attention to trees. I asked him to explain Oslo's largesse. He said it came after the 2006 publication of an influential study on the economics of climate change by Nicholas Stern, a British economist, who argued that paying developing countries to halt tropical deforestation would be one of the most cost-effective ways to tackle global warming.
Mr Lovold's group seized on the finding to lobby Norway's government, led by then-Prime Minister Jens Stoltenberg, a trained economist. "He understood the arguments," said Mr Lovold, to the point that in 2007, Mr Stoltenberg told a UN climate summit in Bali that Norway would provide up to $500m a year to help cut greenhouse gas emissions from deforestation in developing countries.
It was such a big sum that Mr Lovold said he had trouble getting the summit newsletter to report on it, "because no one believed it was true".
But it is. Which is why Mr Helgesen is setting off on his exotic journey.
A few hours later, as we fly through the night towards Jakarta, he takes a break from a thick wad of briefing notes to discuss what lies ahead. "The stakes are incredibly high in Indonesia," he says. "If Indonesia can save its forests, it will massively increase the chance of saving the world's climate."
There have been signs of progress, he acknowledges, referring to measures such as the suspension in 2011 of new licences that allow companies to clear natural forests — one of several preparatory steps that Jakarta agreed to take under the $1bn deal with Oslo. "But we would obviously have hoped things would have progressed more quickly," he says. "We haven't seen actual progress in reducing deforestation."
As he is about to see for himself, the path to achieving that progress has some colossal hurdles.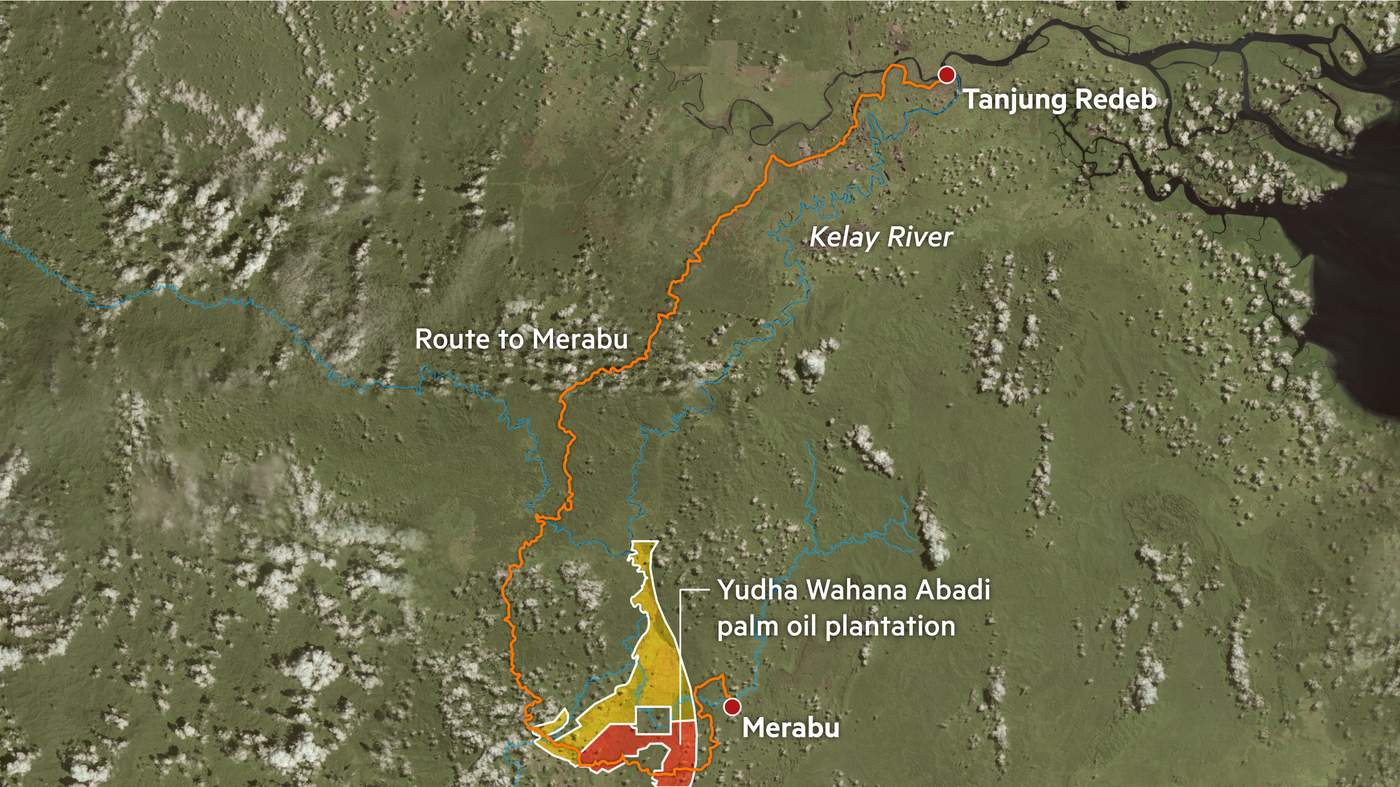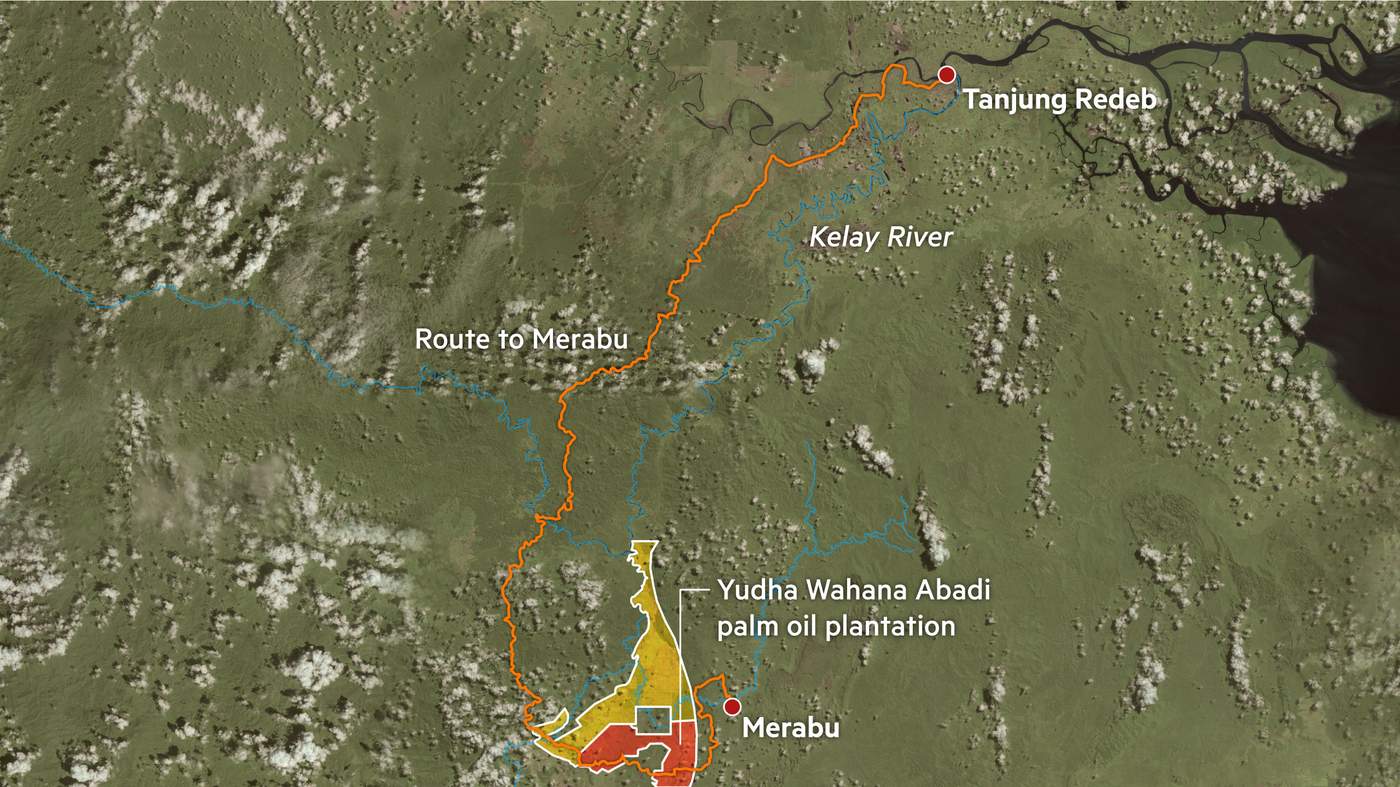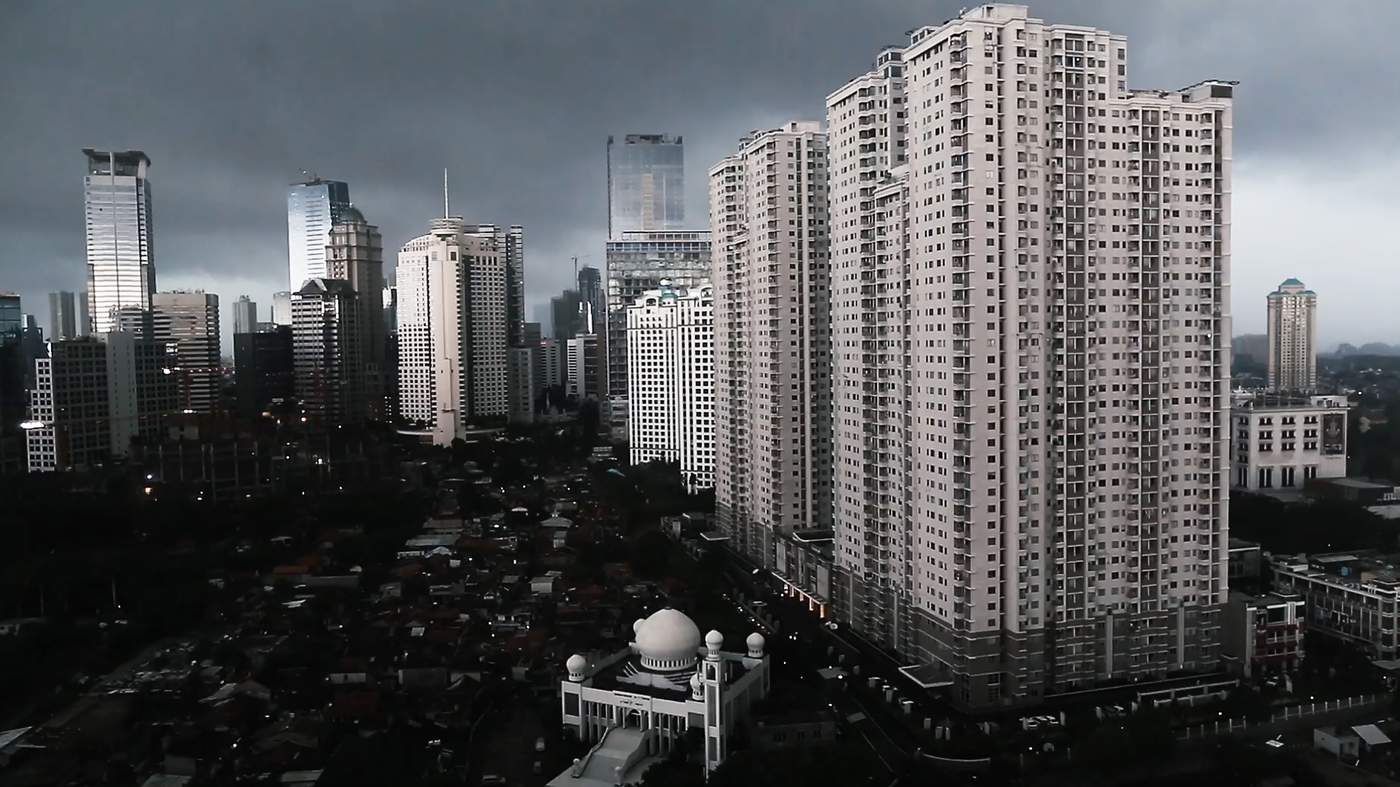 It is midday in Jakarta by the time the minister's 17-hour flight touches down at the city's sprawling international airport, where he and his small group of advisers are greeted by a team from Indonesia's Norwegian Embassy. It includes the ambassador, Stig Traavik, who represented Norway in judo at the 1992 Olympics in Barcelona and likes to stay in shape by braving Jakarta's hectic streets on his bicycle. Not long after taking up his post in 2012, he introduced the then governor of Jakarta to cycling, a man now better known as President Joko Widodo. That puts Mr Traavik in good company, athletically speaking, with at least one member of the Oslo entourage, Per Pharo, director of Norway's international climate and forestry initiative. Mr Pharo is a wiry former McKinsey consultant who, according to his government biography, runs the occasional marathon "mainly because he likes it but also because it keeps him (partly) sane".
Mr Helgesen, as it turns out, enjoys cross-country skiing, which is just as well because all three are going to need as much stamina as they can muster to cope with the schedule of Stakhanovite proportions prepared for their 31-hour stay in the capital. At least a dozen meetings have been arranged with ministers, company executives, journalists and conservation groups, and that does not include a yet-to-be-confirmed session with President Widodo himself.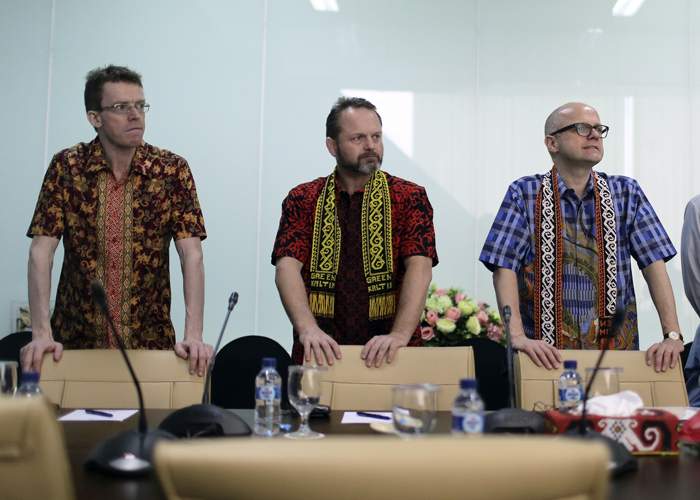 There are at least two important things a country needs to do to stop forest loss: pass the necessary laws to protect the relevant trees and then make sure those laws are rigorously enforced. Brazil was well on the path to doing both some years before Norway's $1bn offer materialised. Large swaths of land were put under state protection or declared indigenous people's territory, and dozens of illegal loggers and land grabbers were caught and jailed.
Importantly, Brazil also had BNDES, the huge Brazilian development bank that manages the Amazon Fund, which raises money to help the country protect its forests; Oslo was happy to put its money there. A similar fund was envisaged for Indonesia in 2010 and the finance ministry has been working on its design. But that has not happened and the reason for the hold-up is revealing.
'Illegal deforestation is still recognised by the government of Brazil as a key problem. But, generally, if you break the law the risk of being punished is very real. Impunity can no longer be taken for granted. In Indonesia, this process is just starting to happen'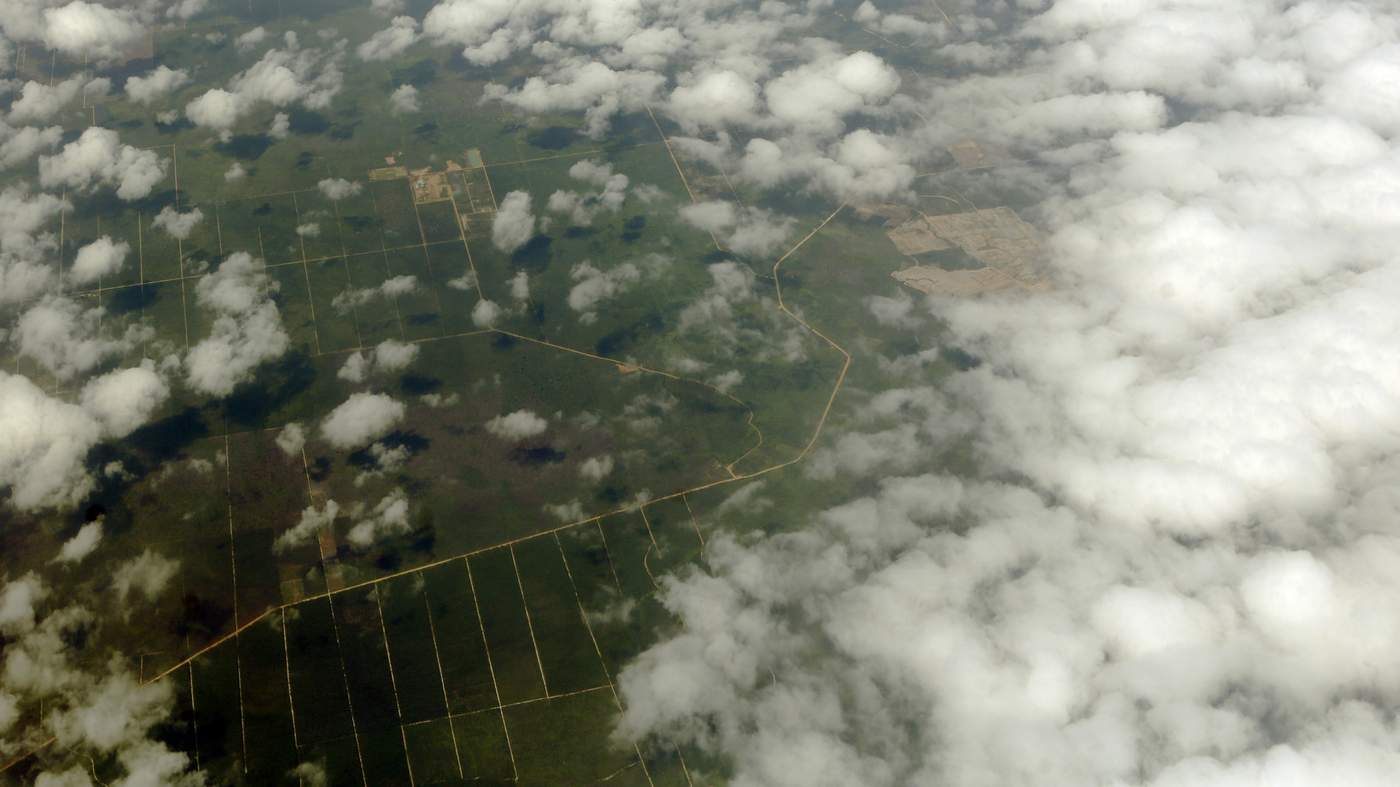 Indonesia is no longer the country it was in 1998, when former President Suharto finally stepped down after more than 30 years of authoritarian rule. Sitting in Mr Helgesen's ministerial motorcade as it zips past the familiar signposts of modern urban life in Jakarta — the Marriott hotel; Starbucks cafes; a silver sea of towering office blocks — it is easy to forget that less than 20 years ago, Indonesia faced a fragile economy, secessionist rebellions and a gaping leadership vacuum.
Since then, economic growth, free and fair elections and sweeping decentralisation measures that helped quell restive provinces have made Indonesia one of the biggest post-authoritarian success stories.
But there is still a lingering taint from the time of Suharto, a man the Transparency International governance watchdog group once named one of the world's most corrupt leaders. Despite years of effort to root out corruption and strengthen the country's political institutions, the influence of wealthy business elites remains a source of concern and some have considerable sums invested in the country's forestry sector.
This came to mind as I listened to Kuntoro Mangkusubroto explain why there is still no permanent fund for Norway's $1bn. He was formerly a senior official in the office of former President Susilo Bambang Yudhoyono and led a task force set up to bring the Norwegian forestry plan to life.
"That is not Norway's fault. It's ours," he said, when we met in one of Jakarta's plush hotels. "I know this country well and enemy number one is corruption.
"The second I became head of the task force, I told the Norwegian ambassador here: 'Please allow me not to take your money before I can assure myself it will not be misused.'"
The problem, he said, was that if the money had ended up being treated as part of the national budget, politicians in Indonesia's parliament could have insisted it go to certain consulting firms or companies in which they had an interest.
"That's the game they play. I wasn't going to allow that," he said.
Worse, he said, the forestry ministry, for decades a virtually unchallenged power in the supervision of the country's forest, also wanted to manage the money.
"I said: 'No. That ministry is the crux of the problem.'"


Brazil had corruption problems too, but Mr Pharo, Norway's international forestry initiative head, said it had institutions such as independent public prosecutors who did a considerable amount to ensure forest protection laws were obeyed. There was also a conscious decision by the federal government to deal with the problem.
"That made a substantial difference. Illegal deforestation is still recognised by the government of Brazil as a key problem. But, generally, if you break the law the risk of being punished is very real. Impunity can no longer be taken for granted. In Indonesia, this process is just starting to happen," he said.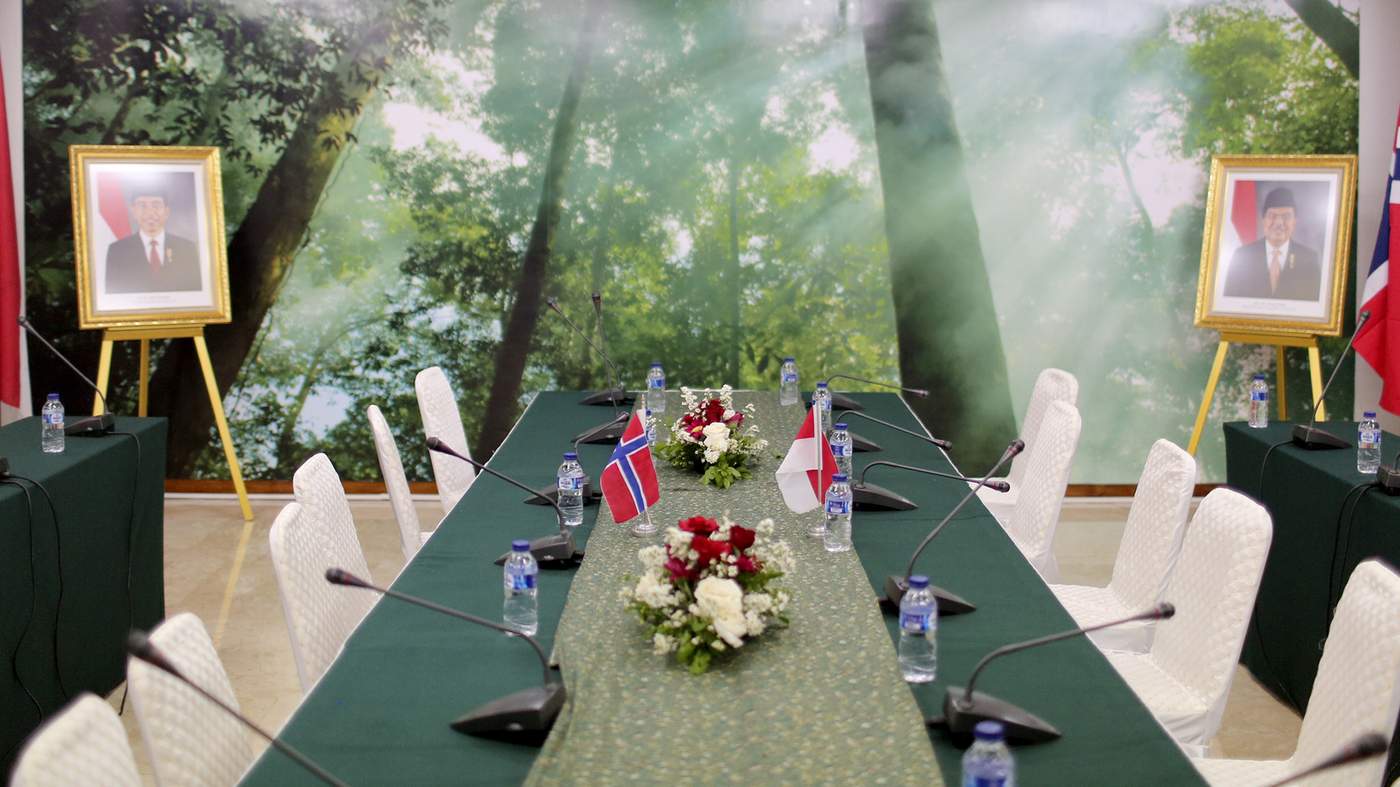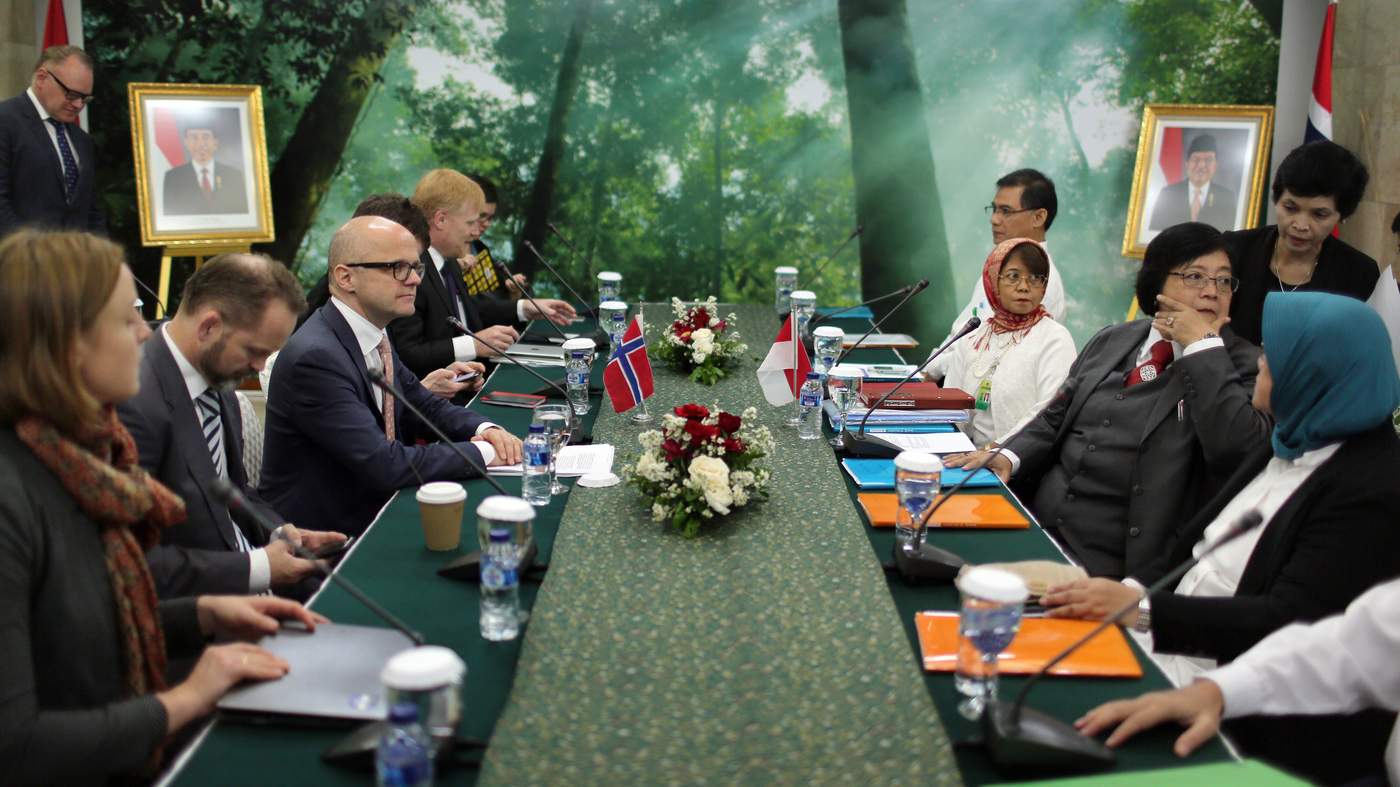 The meeting between the Norwegians and the forestry ministry officials, including Joko Widodo's new minister, Siti Nurbaya Bakar (centre-right)
There was a long list of issues on the Norwegians' agenda at each Jakarta meeting, but one of the thorniest concerned reform of Indonesia's chaotic system of land use management. Because different government ministries and agencies have each developed their own land use maps, the country is littered with examples of overlapping permits for different activities.
Adding to the confusion, provincial and district governments gained more control over land use after the end of Suharto's rule, and they sometimes issued permits that were in conflict with what Jakarta had approved. "That mess has helped to allow deforestation," said Frances Seymour, a US forestry policy expert who in 2006-2012 ran the Center for International Forestry Research, which has its headquarters in Indonesia.
One obvious solution to the tree loss problem, for example, is for plantation companies to use land that has already been cleared. But Ms Seymour said companies often explain they prefer uncleared forest because they can be more certain no one else has a prior claim to the land.
Efforts to address the problem and develop a common "one map" system began not long after the Norwegian forestry deal was agreed. But progress has been slow, as have allied attempts to advance indigenous groups' rights to land, a move many conservationists believe would be likely to strengthen forest protection.
After Mr Mangkusubroto's task force encouraged these groups to submit maps of their territories for the national mapping effort, activists went on to win an important Constitutional Court ruling, opening the door to recognition of indigenous people's right to forest land previously claimed by the state.
"It's kind of breathtaking that that would be possible," said Ms Seymour, explaining that talk of indigenous rights in Indonesia was once considered subversive and this is just one example of how Norway's $1bn initiative changed the debate in Indonesia. "It caused a tectonic shift in the politics of forests in Indonesia, which the Ministry of Forestry had had a pretty iron-clad grip on for the previous 30 years. It really shook things up."
But it is still far from clear when or if this will translate into an actual cut in deforestation.
Nearly halfway through his Jakarta trip, Mr Helgesen's motorcade pulls up outside the imposing environment and forestry building where he meets the minister in charge: a short, bespectacled woman named Siti Nurbaya Bakar.
After the meeting winds up, I ask her why she thinks progress has been so slow. She says she and the president are both well-versed in environmental and forestry issues and committed to making the Norwegian-backed plan a success. "But still, as a developing country, we have a very big challenge," she says, pointing out that the country also faces serious levels of poverty and economic infrastructure demands.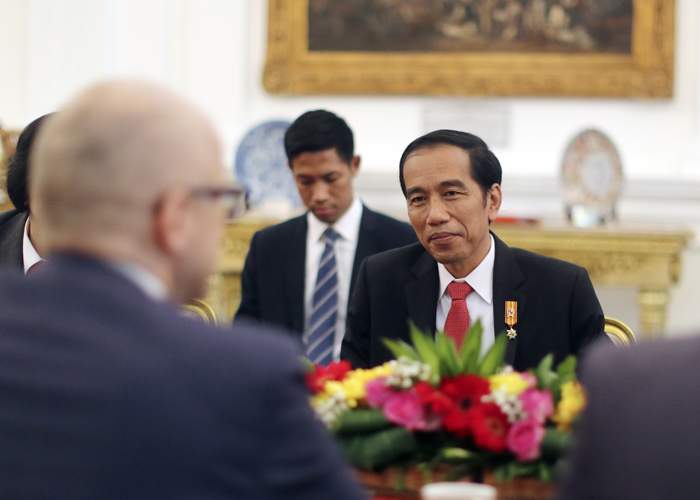 Before the Norwegians leave for Borneo, the news comes through that Mr Helgesen has been invited to meet President Widodo, sending a ripple of nervous excitement through the delegation. In fact, the meeting focuses on another part of Norway's $1bn deal with Indonesia — peat bogs, a factor in last year's massive fires.
Much of Indonesia's soil is carbon-rich peatland. Peat is a fuel that is quick to burn and hard to put out, a menace in a country where fire is still used to clear land. Burning peat also produces greenhouse gases, a fact that took on urgency as fires burned through 2.6m hectares of Indonesia last year, blanketing parts of Southeast Asia in a noxious haze that closed schools and disrupted flights.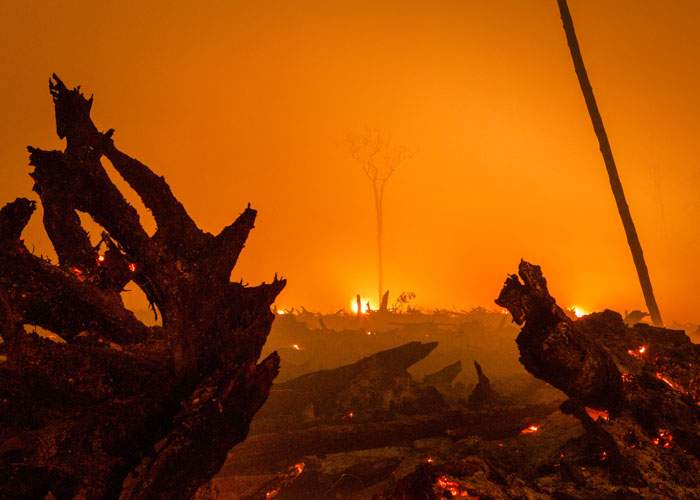 The fires were so big that some researchers thought Indonesia's emissions on certain days rivalled those of the US. The World Bank estimated the fires cost Indonesia at least $16bn.
Following the disaster, President Widodo took the unusual step of appointing a former World Wildlife Fund director to head a new Peatland Restoration Agency. Now he tells the Norwegians that he will ban the clearing and draining of undisturbed peatland from June 1, a move Mr Helgesen describes as a potentially "monumental" contribution — if it is implemented.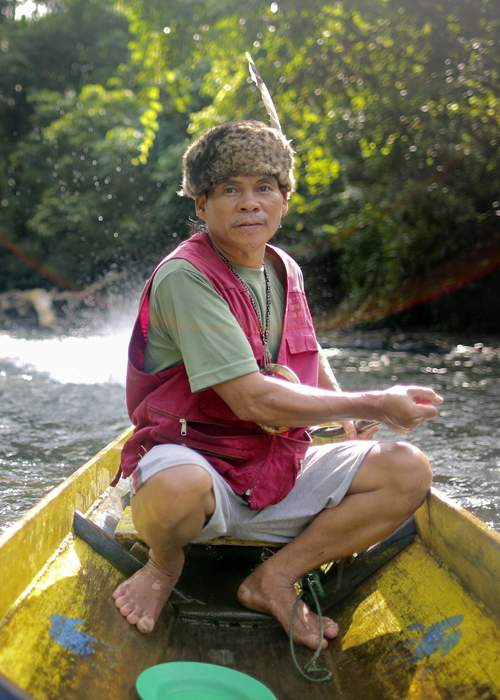 Finally, it is time to leave Jakarta to see the forest and what is happening on the ground. It takes two flights and a spine-jangling four-hour drive to reach the remote village of Merabu on the eastern side of Kalimantan, Indonesia's part of the island of Borneo.
The island is home to some of Indonesia's last untouched wilderness areas and one of the world's most endangered great apes, the orangutan. It is also oil palm country, the crop that has come to symbolise the destruction of Indonesia's forests. Plantations spread out beyond the roadside towards the horizon.
In one 20km stretch of highway, we pass 11 trucks carrying the bright orange raw palm fruit; 19 of the pale green tankers that carry the oil itself; four motorcycles; and just one other passenger car.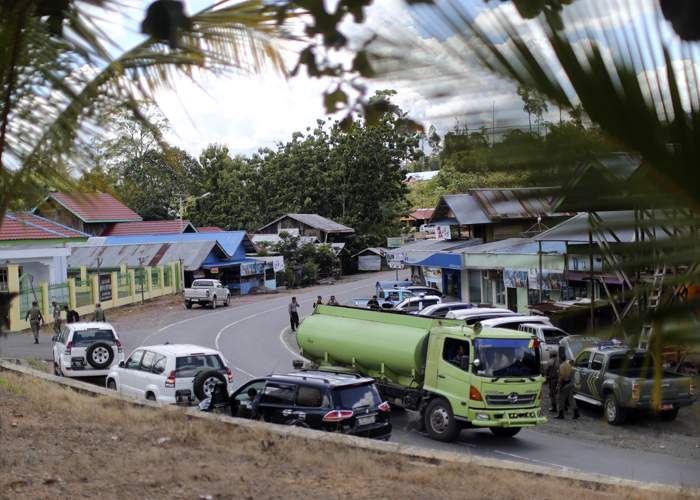 Palm oil tankers wind through the villages and towns
The popularity of palm oil is understandable. It is hardy, cheap to grow and has a phenomenally high yield compared with other oil seed crops. Indonesia has grown it for generations. But as global demand has soared for an oil used in hundreds of household products, from shampoo and soap to doughnuts and chocolate, the country has become the world's biggest producer. The amount of land used to grow oil palms has more than doubled since 2001 to about 10.8m hectares, creating an important export earner and an industry providing an estimated 3.7m jobs.
But the amount of forest already razed to grow the crop has made palm oil companies the target of damaging criticism from Greenpeace and other environmental campaigners.
Our first stop is an oil palm plantation run by a subsidiary of the Jakarta-based Triputra Agro Persada group.
As the Norwegians are led around the mill processing building, I ask one senior manager, Sutedjo Halim, what he thinks of environmentalists' criticisms.
He says their criticisms ignore the industry's efforts to boost productivity to ensure less land is needed for the crop. "We need to educate people," he says, singling out recent efforts by legislators in France to boost taxes on palm oil. "I think this is 110 per cent not fair."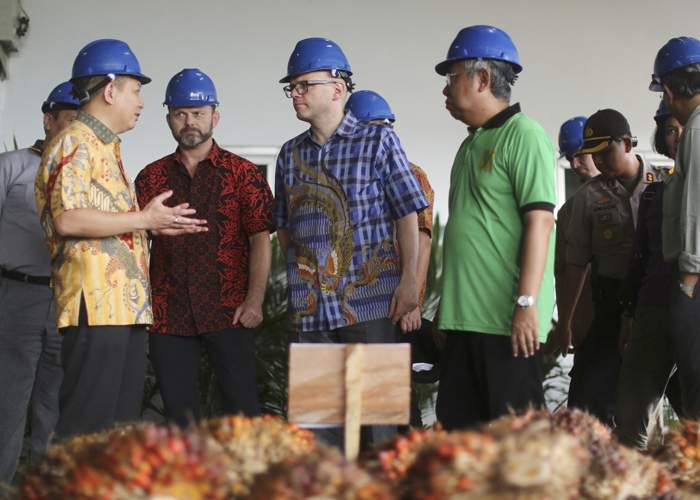 The Norwegian team meet the palm oil producers
But conversations with other palm oil companies operating in Indonesia revealed a more complicated picture. Over the past four years, some of the largest companies have pledged to reduce deforestation not just in their own operations, but also through their supply chains, including Cargill, the world's biggest agricultural trader, and Wilmar, one of the largest palm oil processors. But both say they need Indonesian authorities to help their efforts.
"It has been quite challenging," Jeremy Goon, Wilmar chief sustainability officer, told me over the phone. "We've got a regulatory environment which isn't that conducive to a proper and thorough implementation of such pledges."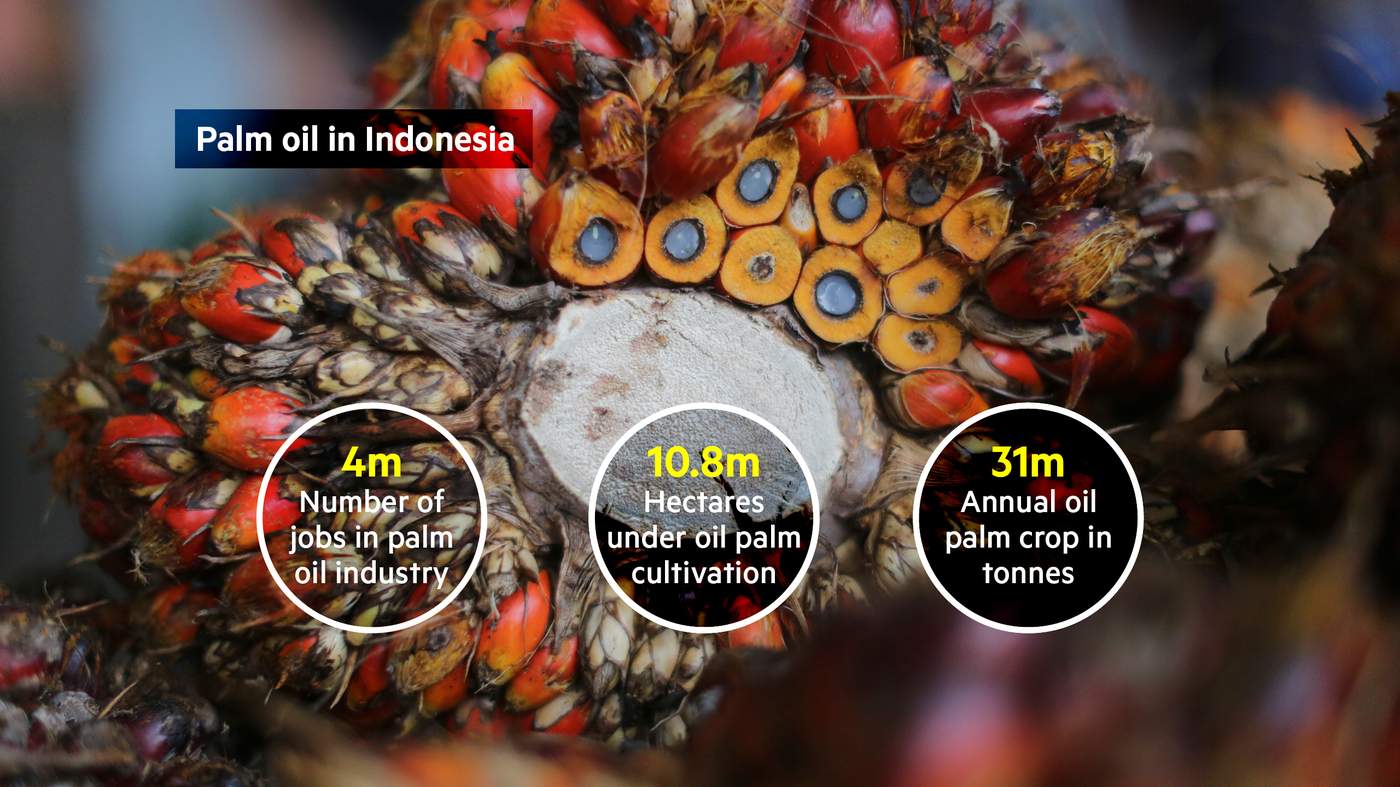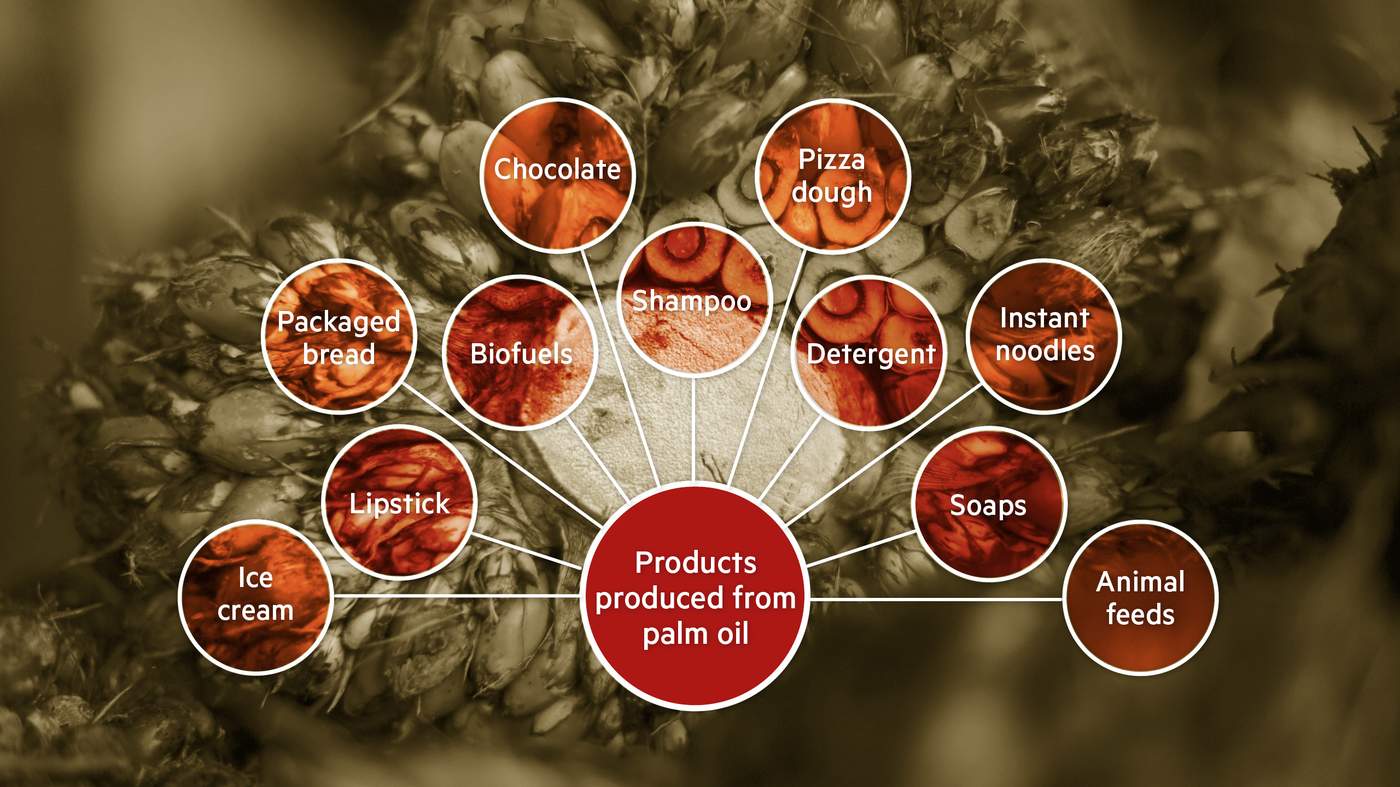 Authorities can, for example, revoke land use licences if companies decide not to clear high conservation value forests and hand the land over to other groups who will, he said. "It's a bit perverse really because that kind of puts the most biodiverse, precious, most high carbon stock into the hands of the people who are willing to clear it tomorrow. Because if we don't clear it, they could."
On top of that, a number of senior Indonesian government figures have begun to complain publicly about the companies' pledges, claiming they threaten the livelihoods of smaller palm oil producers unable to meet such standards.
The villagers of Merabu turn out to have an even more curious set of palm oil problems. Around 250 people live there, and as Mr Helgesen's four-wheel drive fords the river that has to be crossed to reach the village, it seems that practically all of them have come out of their modest homes to greet him. As he and his team climb up the riverbank, each is adorned with a chunky handmade necklace and led towards a table of freshly cut coconuts and a vibrant display of traditional dancing.
A welcoming ceremony in Merabu
Although Norway's $1bn plan is aimed at Jakarta's national government, Oslo also funds non-government organisations that encourage villages to use the forest more sustainably. That includes the US-based The Nature Conservancy. It has been working in Merabu to help it on to a greener growth path and Mr Helgesen was promptly taken on a tour to see the fruits of this work.
There is a small cattle ranch, vegetable gardens and some ambitious plans to make Merabu an eco-tourism destination. A boat trip up the river the next morning reveals plenty of stunning rainforest to attract the adventurous tourist.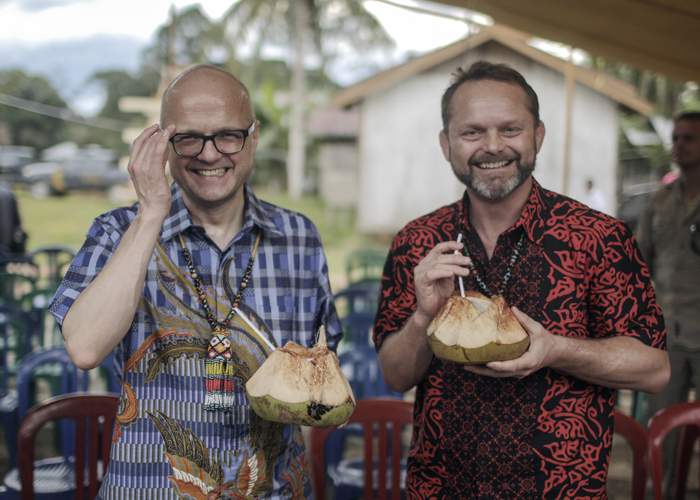 Vidar Helgesen and Stig Traavik at the welcoming ceremony
Mr Helgesen and Mr Traavik are each presented with a towering tree in the forest that has been designated for their "adoption".
"I already have four children. I had no idea I would adopt a tree," says Mr Traavik.
With that, they head back to their cars to return to the airport and the long trip home.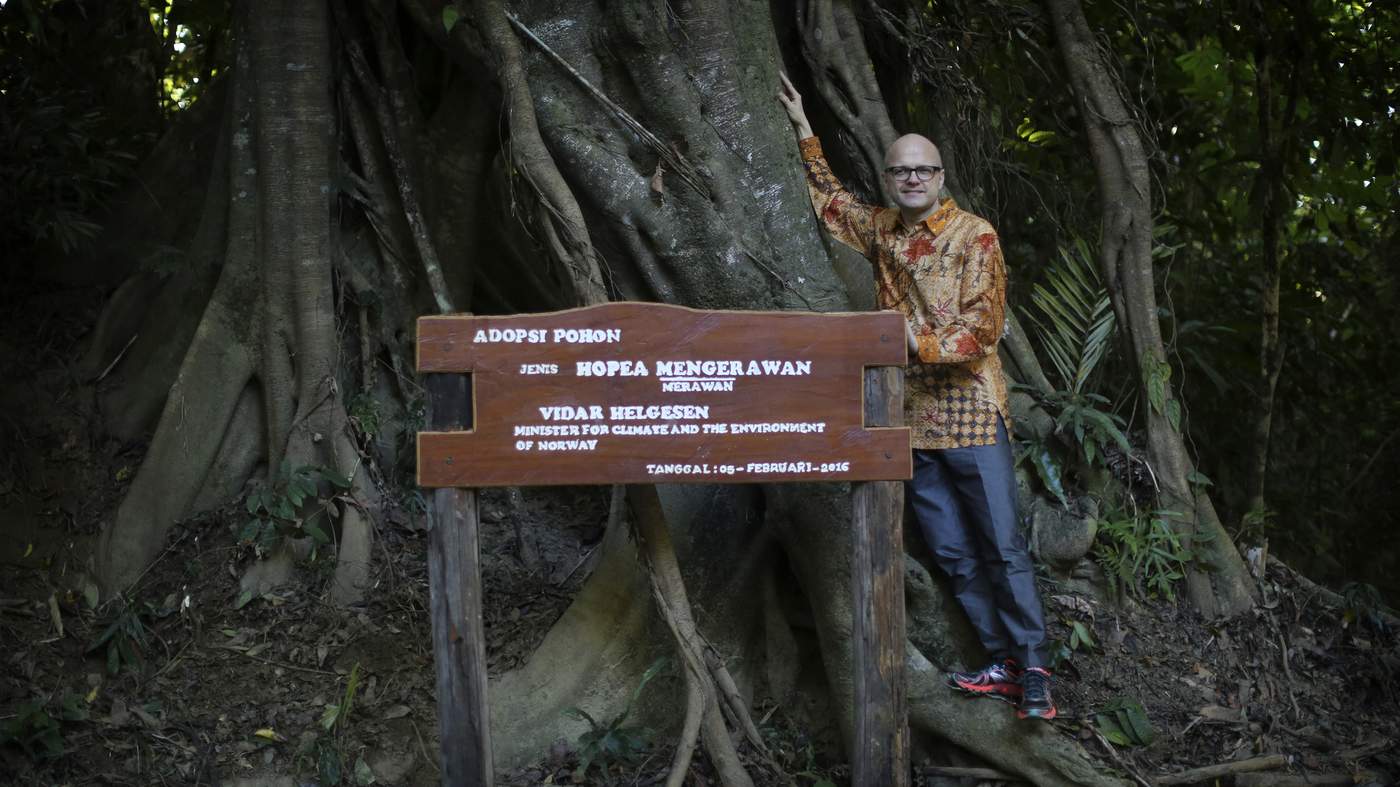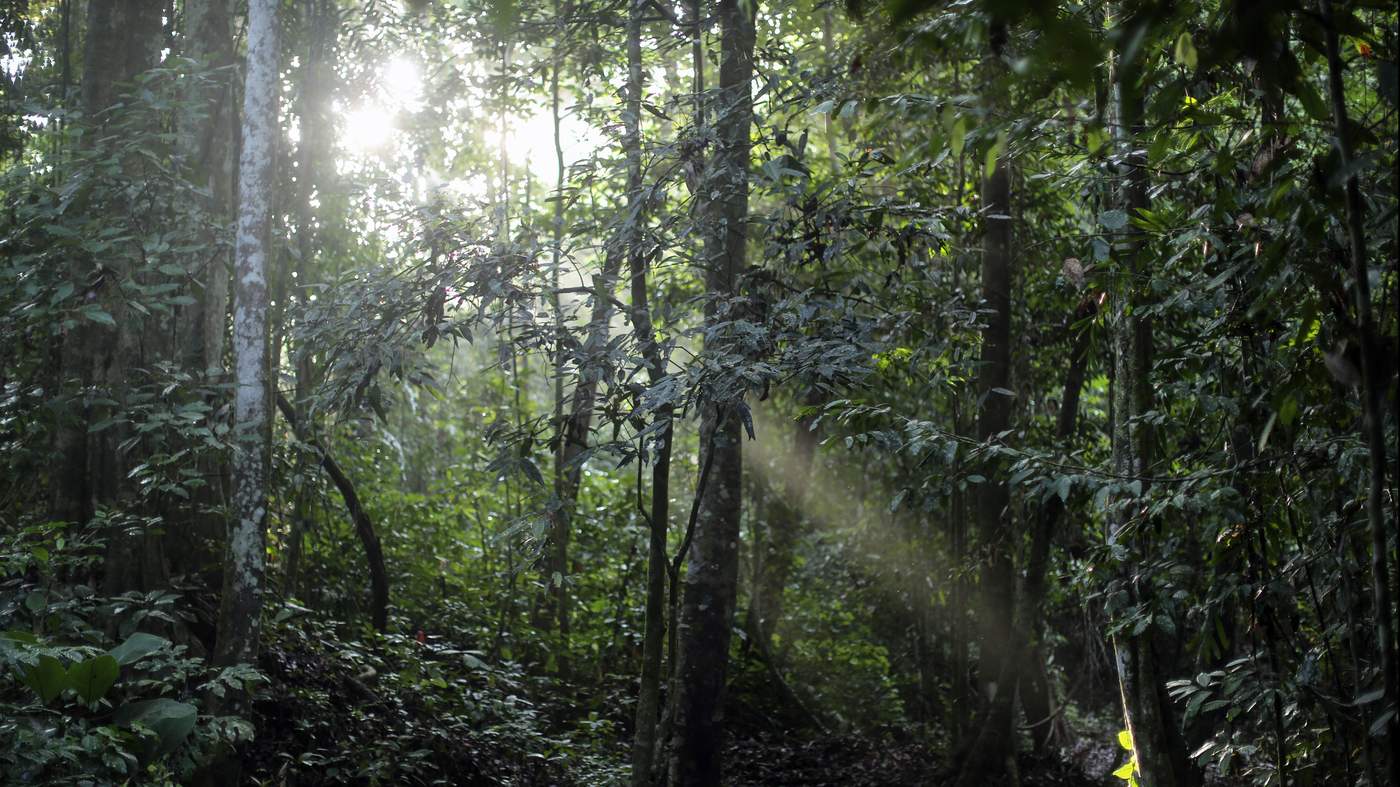 I stay on a bit longer, having been promised a trip to a cave on the villagers' land containing what are said to be 10,000-year-old hand print paintings and the chance to see a Dayak hunter use his blowpipe. Both turn out to be worth the effort. Cai, the hunter, even lets me blow one of his poison-tipped darts, which turns out to be surprisingly easy. A light puff sends it shooting off into the treetops, although I would not want that to be my only defence against the wild boar we see crashing about later.
As we head back to the village from the cave, I spot a large, yellow bulldozer tucked away behind some large bushes. Surely that cannot be part of any green growth plan? That evening, I track down the village head, a 26-year-old named Franly Oley, who explains it was one of three bulldozers that he and a group of villagers took hostage a few months ago after discovering they were being used to clear nearby forest for an oil palm plantation.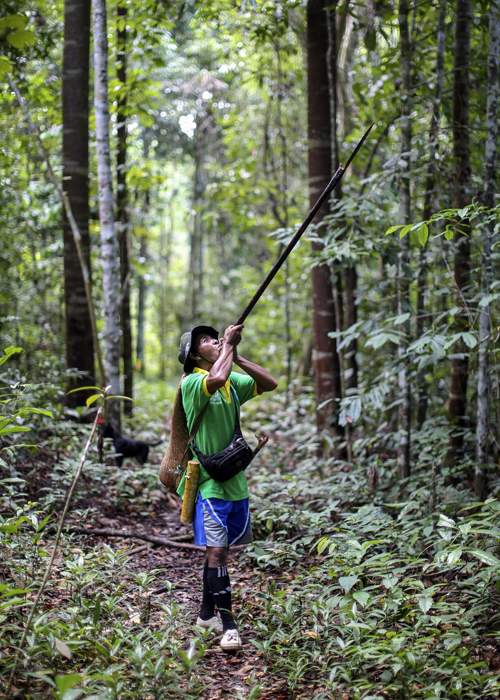 Cai, a Dayak hunter, uses a blowpipe to hunt in the forest
The forest is in an area that both Merabu and a neighbouring village believe to be their land, he says, and although the company clearing the land has a legal permit for the work, the villagers of Merabu did not think it should have razed trees on contested forest.
"We told the bulldozer drivers: 'This is conflict land. Just leave the keys and we will take it from here,'" he says. The villagers then drove the machines home, causing a bit of inadvertent deforestation on the way by hitting a tree in the dark when they could not find a switch for the headlights.
"We're demanding compensation of $100,000 for the trees they've already cut down," says Mr Oley, explaining two bulldozers had been returned after a series of negotiations with the company, but the third was staying in Merabu pending a satisfactory conclusion to the talks. The company had offered the rival villagers the use of some of the land to grow their own oil palm crops, under a longstanding government-backed scheme aimed at encouraging local community development.
Mr Oley says Merabu is considering a similar offer but there is concern this will change the village culture and either way, "the compensation must go ahead".
A spokesman for the company, Anugerah Agung Prima Abadi, says it complied with all the appropriate government regulations but it understood there was a difference of view about where the border between Merabu and the neighbouring village lay.
It had asked district authorities to find "a solution that will benefit all stakeholders".
Before I leave Merabu, I ask Mr Oley if he can imagine a time when Indonesia will stop cutting down so much of its forests.
"I think that's impossible," he says, laughing at the question.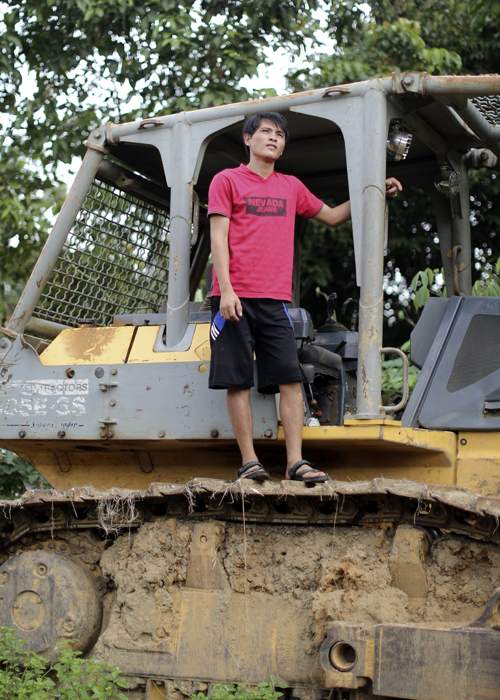 Franly Oley standing on top of a bulldozer taken hostage by villagers from Merabu after they contested the right of a rival village to plant palm oil crops on disputed land
I put the same question to Mr Helgesen, the man trying his best to make that happen. There have certainly been many encouraging signs of change since Norway made its $1bn offer but it is clear that even a sum this large is not going to stop deforestation any time soon.
To my surprise, he turns out to be an optimist. He talks about the "immense complexity of Indonesia" and the fact that "politics in Jakarta are messy". But he senses opportunity. The Norwegian effort has gained ground. It is just a matter of a few more years, he says.
"We've spent six years in this partnership not getting there," he says. "In another two years we really should be there. It's a critical matter for Indonesia but also for the world's climate."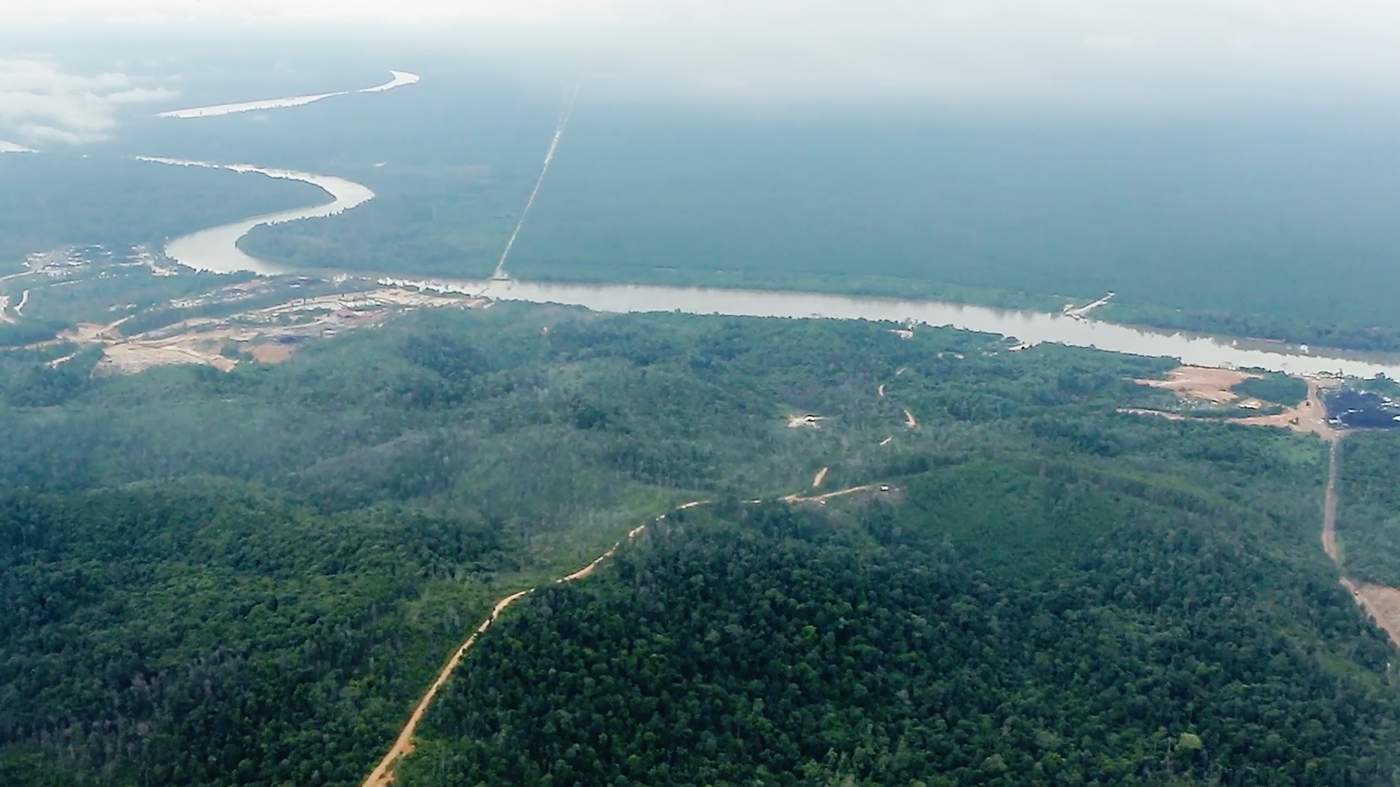 Project manager: Christine Spolar
Design and production: Kari-Ruth Pedersen
Editors: Christine Spolar, Sue Matthias, Orla Ryan and Chinny Li
Maps: Steve Bernard
Graphics: Ian Bott

With support from the Pulitzer Center on Crisis Reporting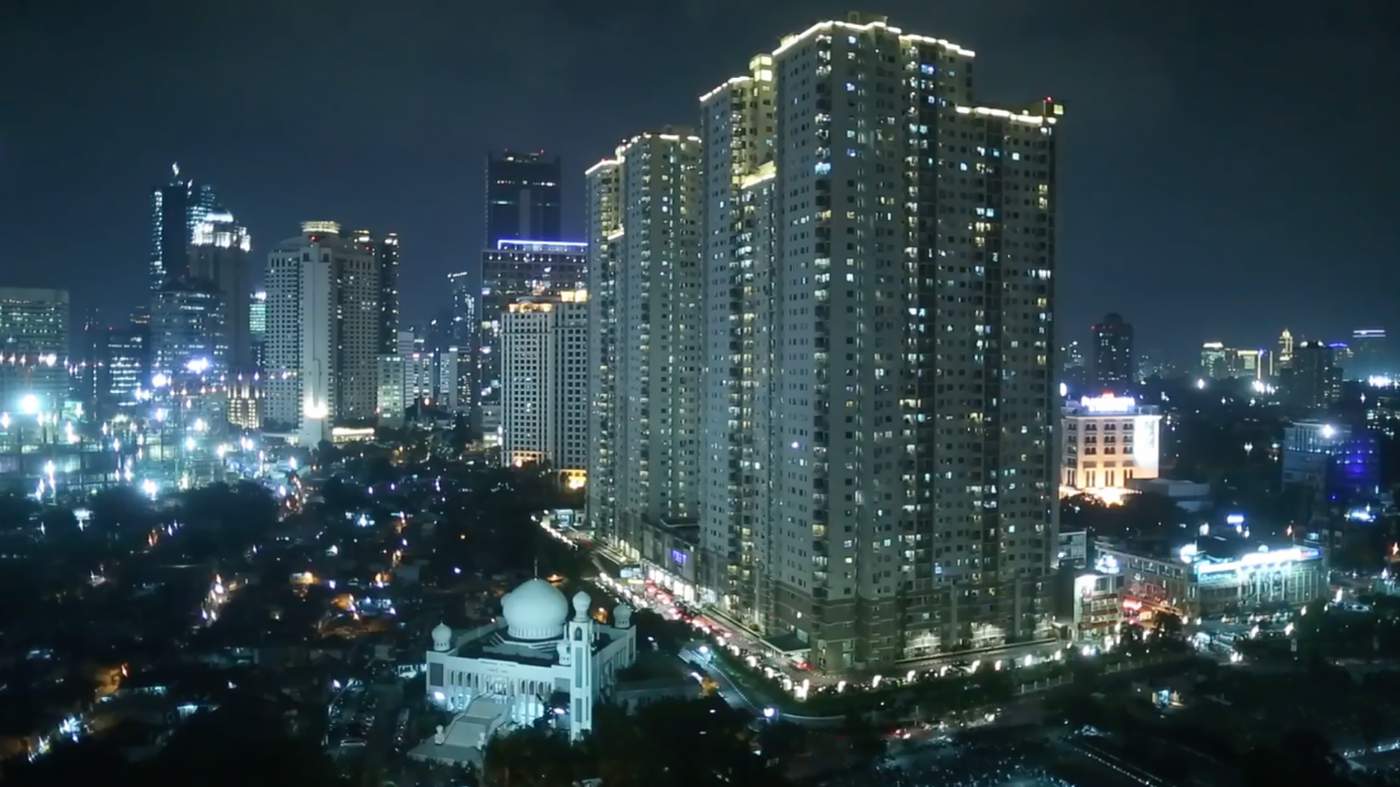 The Great Land Rush series
Across continents, big investors are pouring in billions into one of the world's most precious resources – land. They promise progress. But their arrival can upend livelihoods and spark life-and-death struggles. Read more
Mohammed al-Amoudi has spent $200m planting a rice farm the size of 20,000 soccer pitches. But old grievances linger in this fertile corner of a land stalked by hunger.
Two pipelines stretch from the Bay of Bengal to China. They have opened up a trail of conflict over land, as a nation struggles to open up to the world.