Three births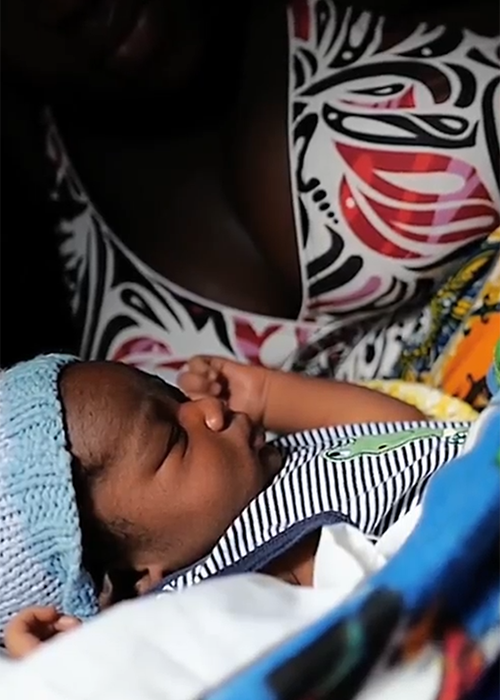 The day a baby is born in the developing world will be the most dangerous of its life — and can be just as perilous for its mother.

Amy Kazmin, Jude Webber and Andrew Jack, FT reporters on three continents, follow the fates of three women and their babies.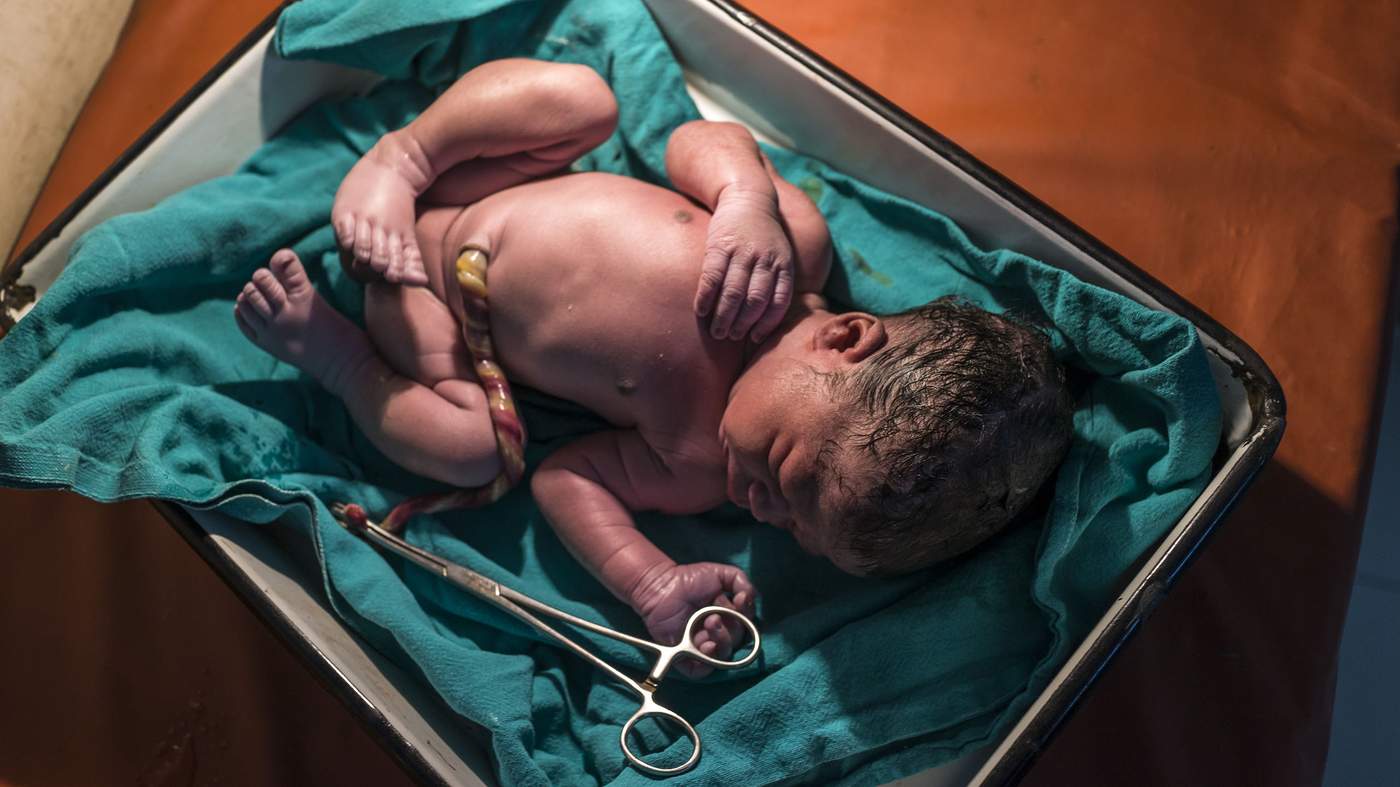 India: The most dangerous day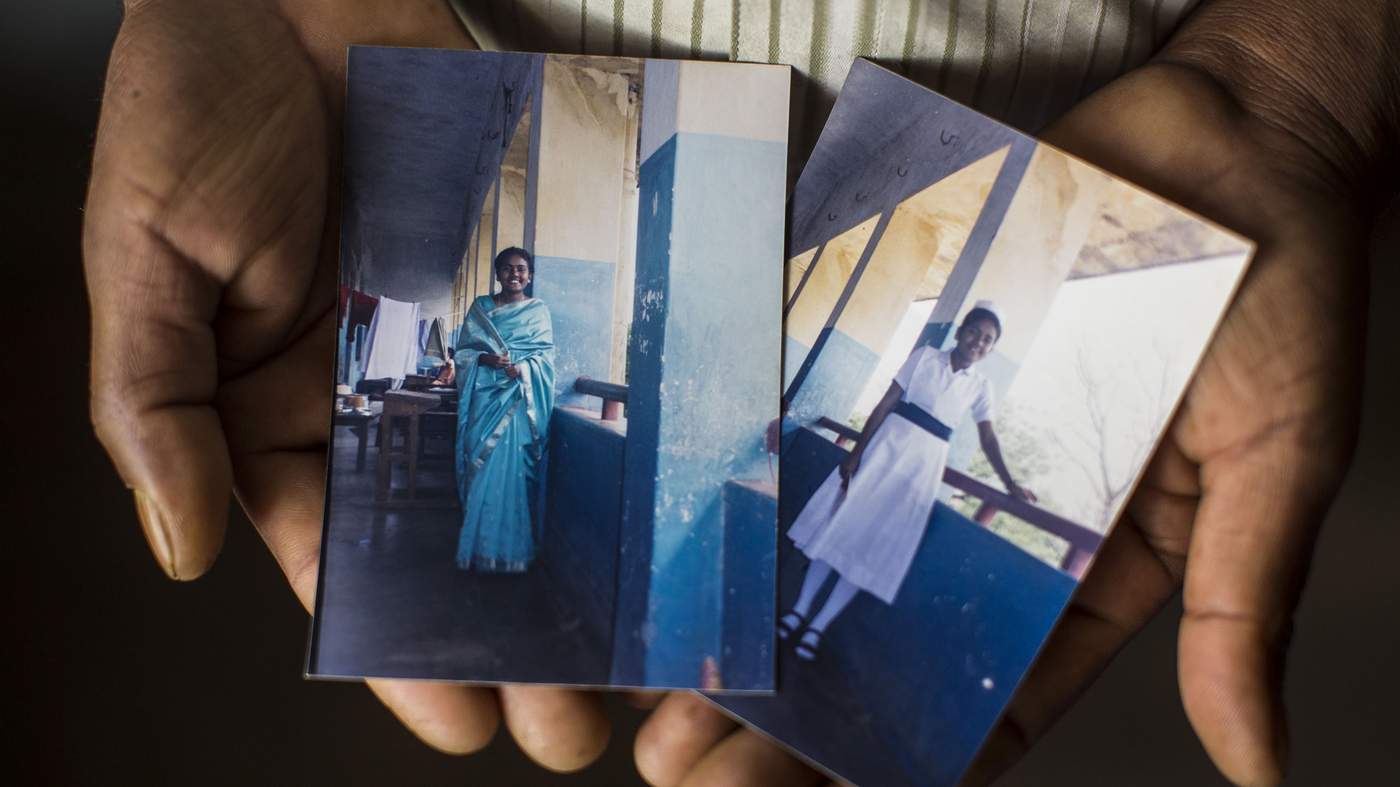 Dawlen Tirkey, a nurse in one of India's poorest and least developed states, had decided that she and her husband could afford to have just one child.
Their son, Abhinaw, was born in an uncomplicated home delivery in 2006 in the small town of Bero in the state of Jharkhand. But Tirkey yearned for a daughter and so, when the couple's finances improved, they decided to try for a second baby.
At the age of 34, Tirkey gave birth to a girl in a private hospital in the state capital of Ranchi. Elated, she named her Abhilasha — "wish" or "desire" in Hindi.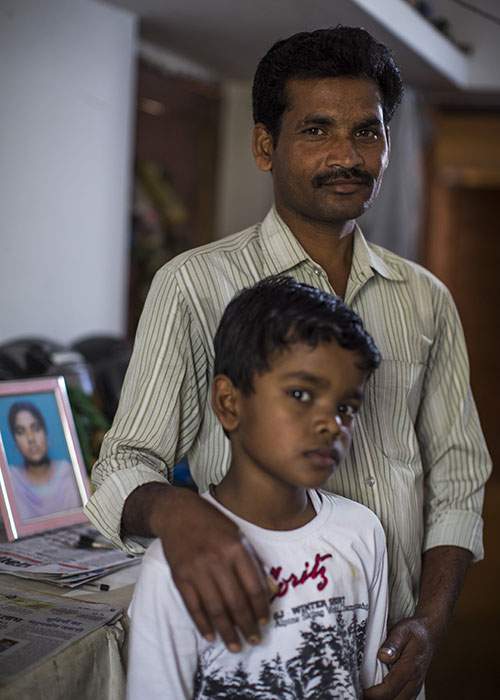 Her happiness was short lived. Fewer than 12 hours later, Tirkey was dead, one of the estimated 45,000 women to die in, or soon after, childbirth or from related causes in India last year.
"I was hoping she would be OK, like in the movies, where we see people coming back to life again after dying," says her husband, Manoj Khalko. "But it didn't work that way."
Until recently, most Indian women — especially in rural areas — gave birth at home, attended by traditional village midwives.
But, in 2005, the government began handing out cash incentives (the equivalent of about $20) for women to give birth in "institutional settings", mostly government clinics. It was a bid to stem the numbers of maternal and infant deaths, which in absolute numbers are the worst in the world.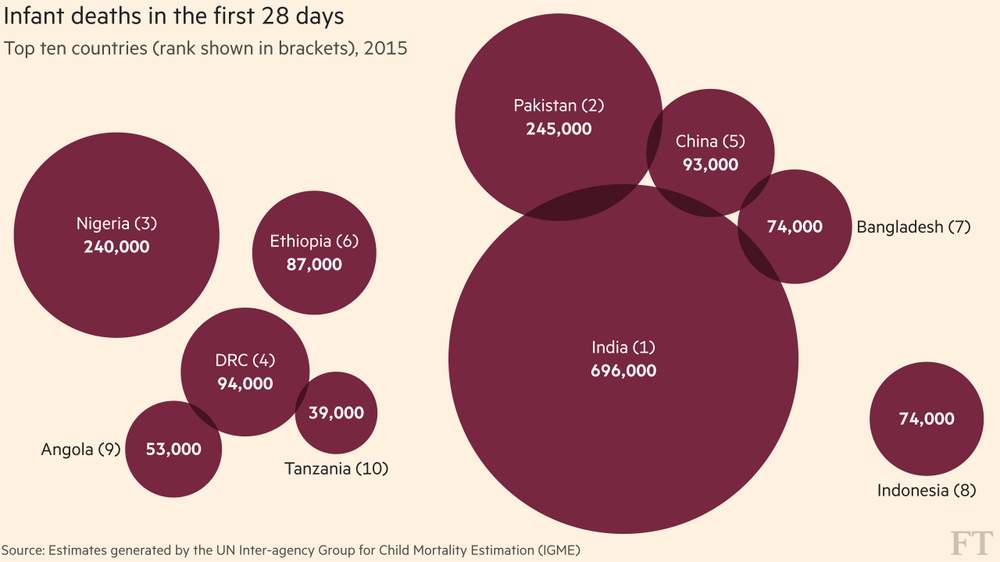 Today, public health officials say that nearly 70 per cent of Indian babies are born in some type of medical facility, but the underfunded public health system is struggling to cope with a rush of new patients.
Private clinics are springing up to meet the extra demand, but they are largely unregulated.
While the number of maternal deaths has fallen in recent years, the drop has not been nearly as sharp as policymakers hoped.
"Earlier, deaths were occurring at home. Now they are occurring between facilities," says Dr Suranjeen Pallipamula, a Jharkhand-based maternal health expert with India's Public Health Resource Network.
"People are coming to the first facility. Then, for a complication, they are being referred to a second facility, and they are dying between facility one and facility two."
As a nurse, Tirkey was well aware of the potential dangers in giving birth in a poorly staffed or under-equipped facility. So when she went into labour on a Saturday evening in August 2015, it was with some reluctance that she checked into her local state-run health centre, across the street from her home.
The clinic is intended to be a small but fully functioning hospital serving the town and surrounding villages — a catchment area of more than 177,000 people. Staff say it is meant to have 10 doctors, including specialists in obstetrics and gynaecology and an anaesthetist, as well as 19 highly-trained nurses. But the reality is different.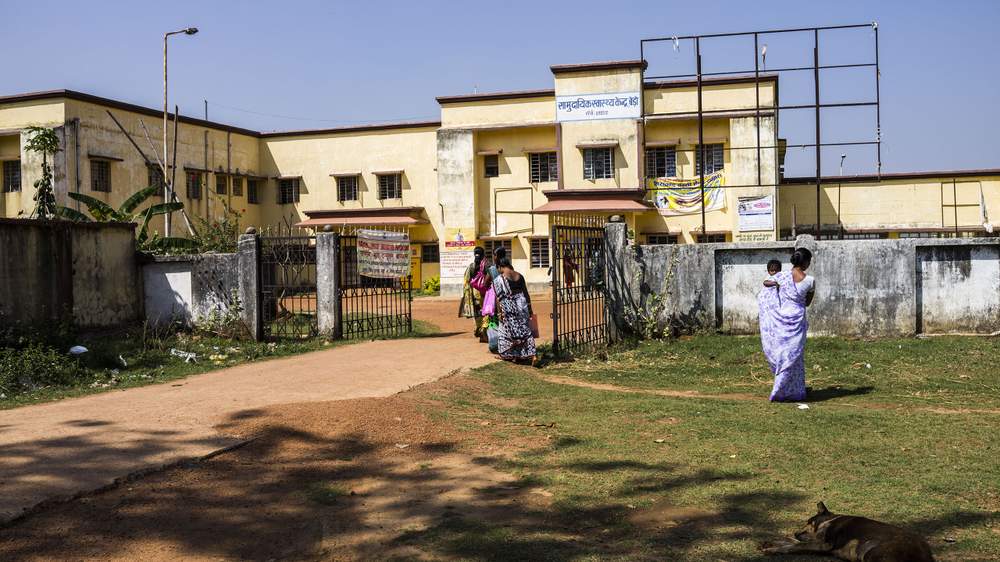 There are currently just six physicians, none of them specialists, and two senior nurses. A rudimentary operating theatre stands unused. There is no blood bank. Women with any kind of birth complication — whether an obstructed labour requiring a Caesarean section or severe bleeding necessitating a blood transfusion — must be referred to a better-equipped hospital.
Blood tests had already revealed that Tirkey was mildly anaemic — a pervasive problem among Indian women, which stems from poor nutrition and raises the risk of shock from postpartum bleeding.
Khalko, a clerk in a state school, tried to reassure his wife, but when he visited her on Sunday, the day after she had checked in, she was still in the early stages of labour and insisted on being transferred to another hospital.
While at the clinic, she had witnessed a baby die during an obstructed labour after its mother rejected the doctors' advice to transfer for an emergency delivery. "The baby was stuck. It couldn't come out," says Khalko. "Somehow they delivered the child. But she saw it die."
So Khalko obtained a referral for his wife, which made the couple eligible for a free ride into Ranchi, under a state scheme to provide women in labour with free transportation to healthcare facilities.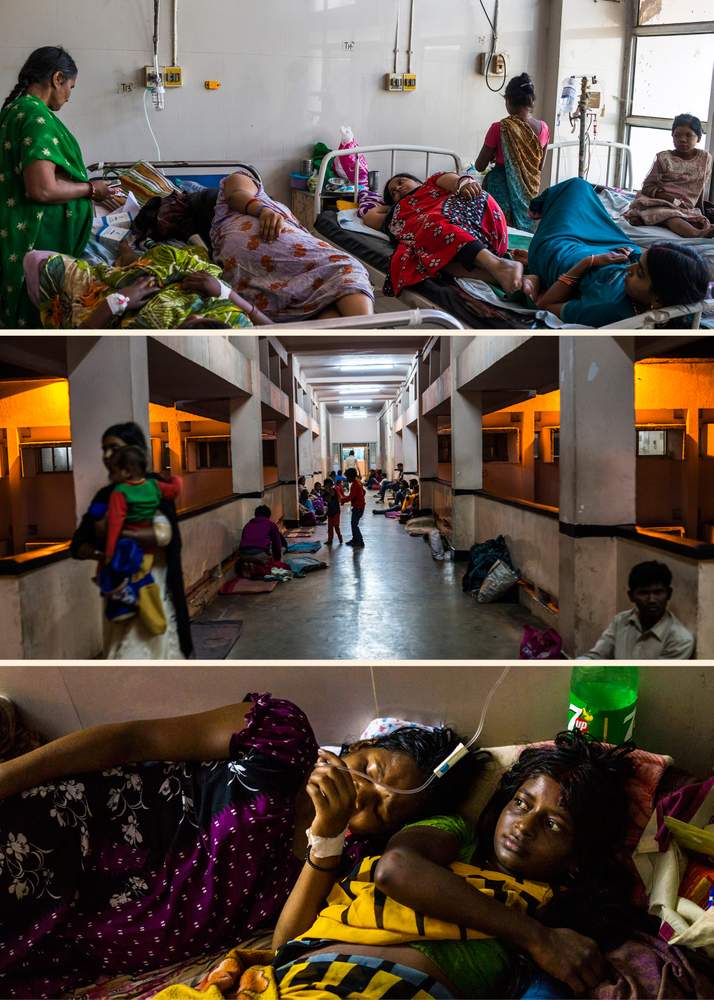 Usually, rural clinics refer patients to hospitals such as the free and well-equipped Rajendra Institute of Medical Sciences (otherwise known as Rims) in Ranchi, where demand is so high that women sometimes lie two to a bed during labour, or on mattresses in a corridor during post-delivery observation.
In spite of the overcrowding, Rims can and does save lives. But Tirkey and Khalko ended up somewhere else. The driver of their free ambulance, who was by chance an old classmate of Khalko's, urged the couple to try a private hospital called City Trust.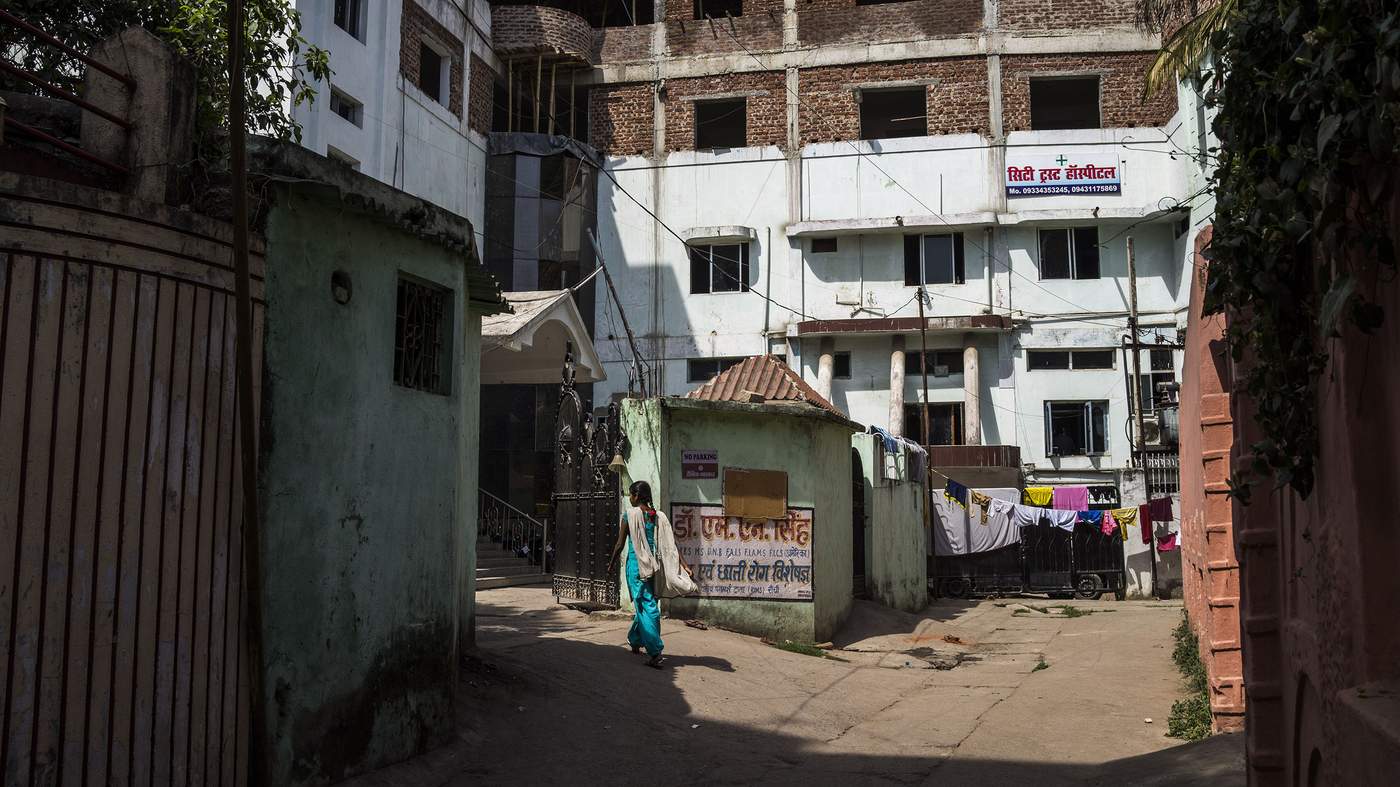 City Trust Hospital is owned by Dr M N Singh, a urologist, surgeon and a former professor at Rims. Today, he runs seven private hospitals with a total of 350 beds scattered across Jharkhand and the neighbouring state of Bihar. "It is not a money-making business," he says. "It is a noble profession. The bills are meagre compared with the US."
Every day, Singh says, his marketing teams comb rural areas in an ambulance, distributing fliers to promote his hospitals. His two sons, two daughters-in-law and some nephews work as doctors in the various hospitals, which Singh himself manages remotely: "I sleep with at least five mobile phones,"
"In the government hospitals, there is a lot of rush," Singh says. "There is no bed, no equipment. All facilities are lacking."
It is unclear why Tirkey had a Caesarian section a few hours after she arrived at City Trust on Sunday. Khalko says the doctors advised immediate surgery and put pressure on the couple to agree. But Dr Mrinalini Singh, an obstetrician, and daughter-in-law of City Trust's owner, says it was Tirkey who insisted on the operation.
"I wanted to propose normal delivery," she says. "Her labour was progressing well. I told her in my opinion we should wait. But she was unable to bear the pain."
The operation seemed to go smoothly and Tirkey also underwent a sterilisation procedure, at her own request. She was taken to intensive care, where her husband visited her twice. Singh saw her at 10pm. "Her vital signs were very good," she says.
But a few hours later, Tirkey's blood pressure dropped. The junior doctor on night duty tried to revive her with dopamine. Singh and her father-in-law were called, but they could not save her. At dawn on Monday, Tirkey was declared dead.
"To be honest, that case is a big mystery for us," Mrinalini Singh says. "It was either a heart attack or an embolism. As a doctor, it was a real big blow to me."
Despite her mother's death, Abhilasha is thriving. She now lives in Lohardaga, a town 75km from Ranchi, with her maternal grandmother and aunt, Savita Tigga, a nurse married to Tirkey's brother.
Tigga had been trying to have a baby for years when Abhilasha came to live with them.
"They're raising her as their own baby," says Khalko. "They are not from outside, they are members of the family. So I feel my daughter is still with me."
Mexico: The stolen girls of Juchitán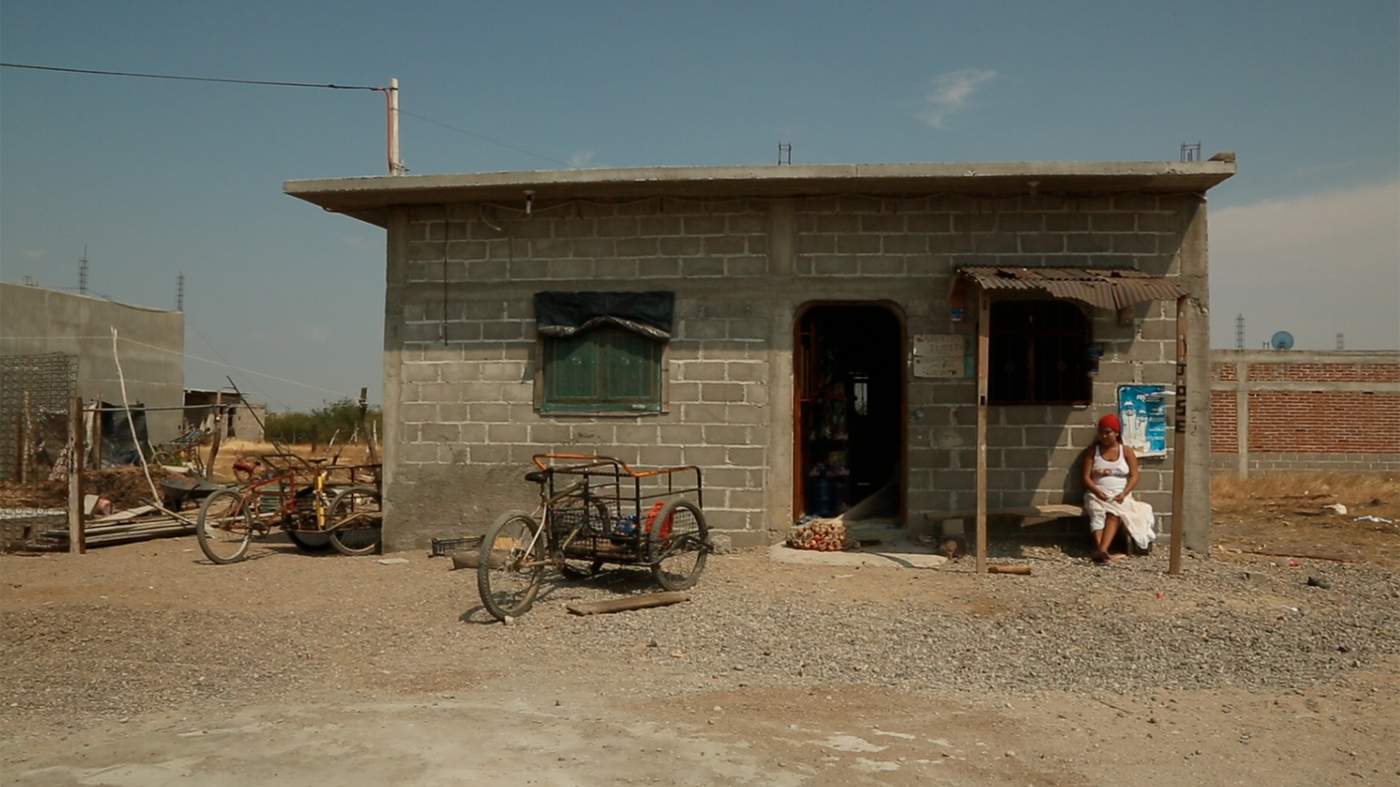 Luz Betsaida Orozco Pineda stands in the doorway of her mother-in-law's house in Juchitán de Zaragoza, Mexico. She is 14 years old.
The house, which doubles as the local grocery store, is in a new neighbourhood known as 6 de Noviembre, on the outskirts of the town in the southern state of Oaxaca.
Orozco's young life has been shaped by the ancient indigenous customs of the Isthmus of Tehuantepec. At 13 she was "stolen" from her father's house by her boyfriend and taken to live with his family.
To western ears, the verb sounds violent, but it is a term used commonly by locals to describe a marriage ritual of the indigenous Zapotec people.
While Mexico has outlawed marriage under the age of 18, many young girls become unofficial wives and mothers much earlier.
In Juchitán, teenage pregnancy is expected, even prized.
The five-week-old baby Orozco now cradles in her arms, José Miguel, was born in January 2016.
Orozco sees him as an escape from a strict father, who banned her from going to the park or to parties like other teenagers, little knowing she had been seeing a local boy in secret since the age of 10.
The custom of "stealing" a bride is an ancient one and carries no social stigma, although it is often considered a lower-class tradition. Orozco says she was stolen — robada in Spanish — but sometimes the term novia huida or "runaway bride" is used interchangeably, underscoring the fact that under-age girls often view marriage as a path to freedom.
When Orozco arrived at the home of her in-laws, her relationship was consummated and, according to custom, her virginity was proved to the waiting family with a blood-stained cloth, proudly put on display and adorned with rose petals.
Surrendering what few vague dreams she had for her future, Orozco became one of the half a million adolescent Mexicans who get pregnant every year.
Mexico has by far the highest teenage pregnancy rate in the OECD — more than four times the average of this club of rich and upwardly mobile countries. Half of all sexually active teenage girls in Mexico have been pregnant, according to Marie Stopes, a family-planning organisation campaigning to reverse the trend.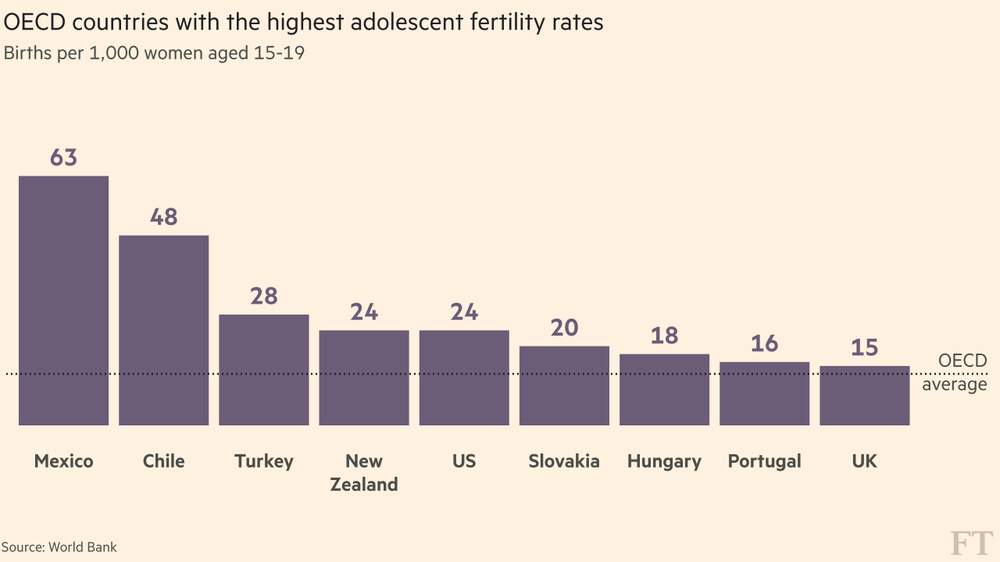 There are two main reasons. First, many girls are either too shy to ask for the free contraception that is available on the national health service, unable to buy it elsewhere or simply ignorant of its existence.
Second, when teenage girls do become pregnant they have few options. As in most Latin American countries, the majority of Mexican women have no access to abortion. It is legal only in Mexico City and in a handful of exceptional cases elsewhere in the country.
Backstreet abortions are the fourth-biggest cause of maternal mortality in Mexico and one of the main causes of death in 15 to 19 year-olds is complications from pregnancy.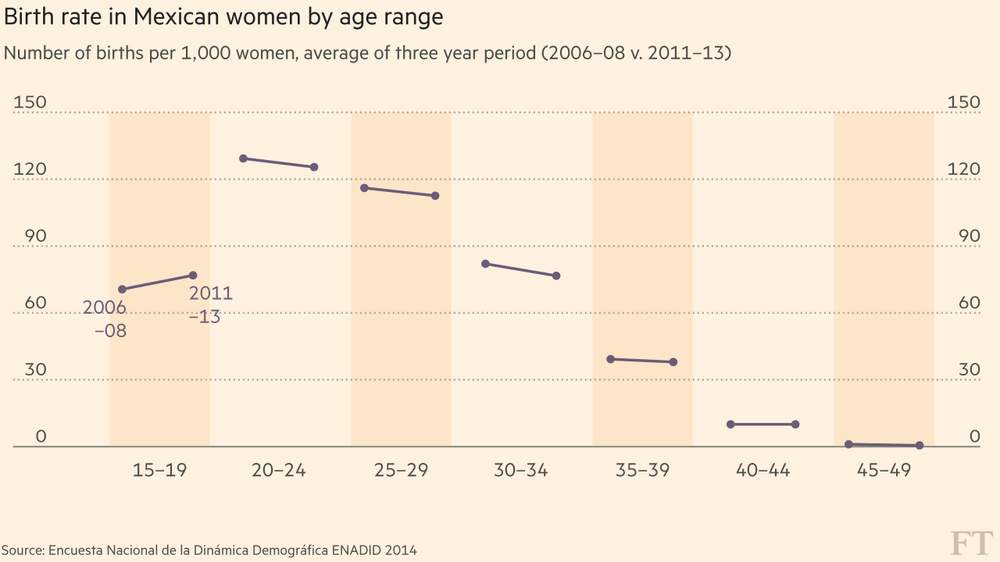 The statistics have pushed Mexican officials into action. In January 2015, the government launched a national campaign to promote sex education.
Enrique Peña Nieto, Mexico's president, wants to halve the birth rate in 15 to 19-year-olds by 2030 and eradicate it completely in under-14s. This will be a tall order: in 2013, there were 11,300 mothers aged between 10 and 14, according to government statistics.
"We have to … eradicate macho culture," Peña Nieto said at the campaign launch.
Machismo is entrenched in Mexican society. In Mexican slang, when something is great, it is called padre, the word for father. Conversely, if something is worthless, Mexicans say, Me vale madre, literally "It is worth a mother to me".
Contraception never crossed Orozco's mind: "Once I got married, I talked to my husband and said I wanted to have a baby. He said, 'Me too. If you want to, let's'."
After she has observed the traditional 40-day quarantine period, when new mothers are confined to the house with covered heads in an effort to prevent illness, Orozco will begin her new role as housewife. But, like many of her friends, she dropped out of school when she moved in with her new family.
"If your mother-in-law says you can still go to school, you can go. But some say no because you might meet a boy you like more," she says. "I wanted to carry on studying but they wouldn't let me."
'There's no set age
for maturity,
especially
when it comes to motherhood'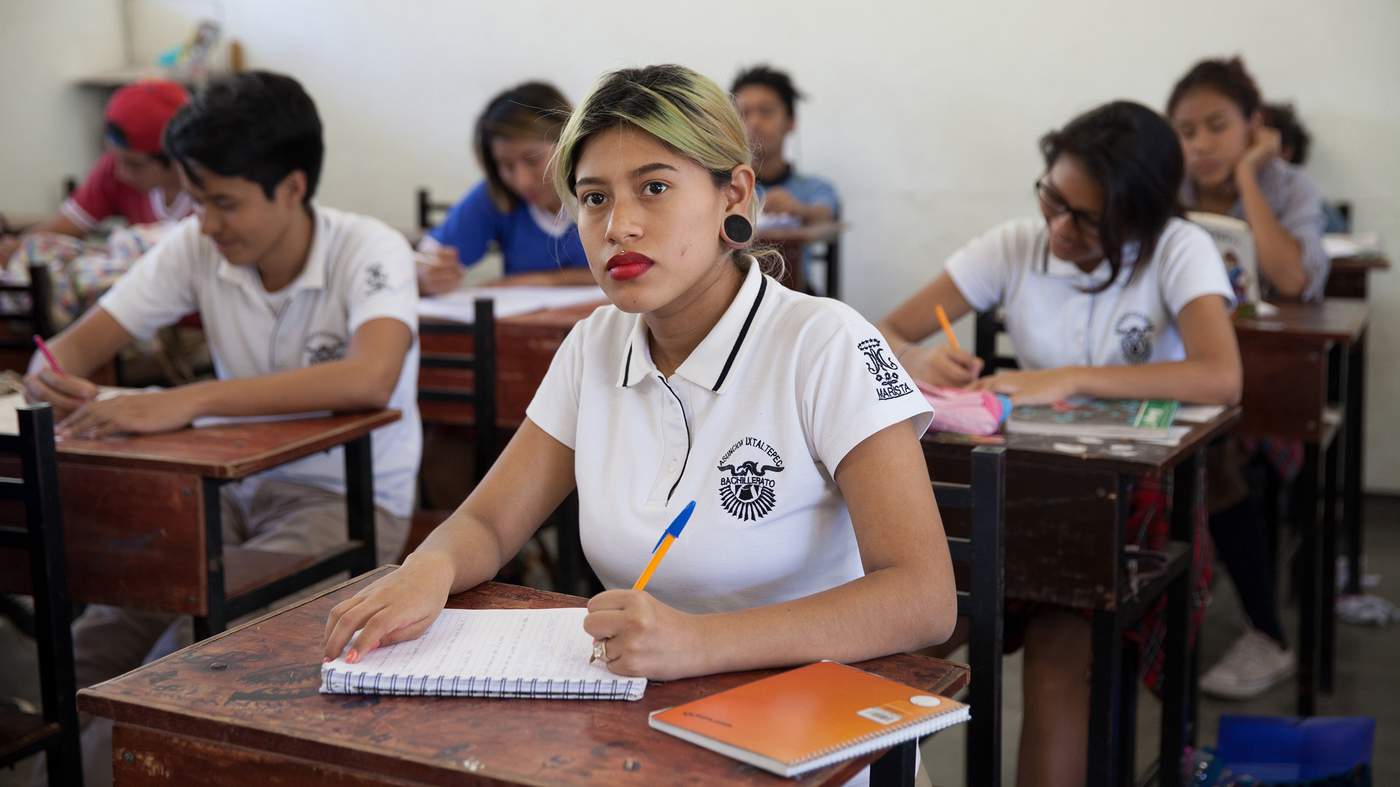 Seventeen-year-old Xochiquetzal Sánchez Escobar is an exception. The eldest of three siblings, she lives in the more upmarket town of El Espinal, near Juchitán, with her mother and other relatives.
She is expecting a baby in June, but plans to be back in class for the start of her final year of secondary school in September.
Xochi, as Sánchez is known, looks every inch the teenage rebel, with dyed hair, elaborate piercings and tattoos. She always wanted to have a baby at a young age, but it was her 24-year-old partner Rubén Zárate Albino's idea to try.
MexFam, an affiliate of the International Planned Parenthood Federation, is trying to change the way young girls think. Its social workers educate adolescents about the need to protect against both sexually transmitted disease and pregnancy, and recommend using condoms together with other methods.
"If we can't reduce the risk of sexually transmitted disease, we can reduce the risk of pregnancy," says José Javier Jiménez Cruz, the director of MexFam's local clinic.
But it is an uphill struggle. One of MexFam's workshops in the area was run by a 17-year-old who ended up pregnant herself.
Luz Selena Pineda Juan, who lives in a working-class district of Juchitán, turned 16 in February and is due to give birth in April.
When her boyfriend, a married man who she says is getting a divorce, asked if he should use a condom, she said no. "I can just take the morning-after pill," she said.
She can't remember the number of times she has taken emergency contraception, which consists of two pills usually taken 12 hours apart, "but it was several".
She used to scoff at the stupidity of girls at school who got pregnant. "I didn't think it would happen to me," she says. "If I'm using contraception, there's nothing to worry about. But, well, I slipped up."
Back in 6 de Noviembre, Orozco says that having her baby has offered her a measure of freedom, albeit limited.
She has struggled with the broken sleep and dirty nappies, but she has no regrets. In a region where many girls become mothers and separate from their partners before their mid-teens, she is confident that hers is a union that will last.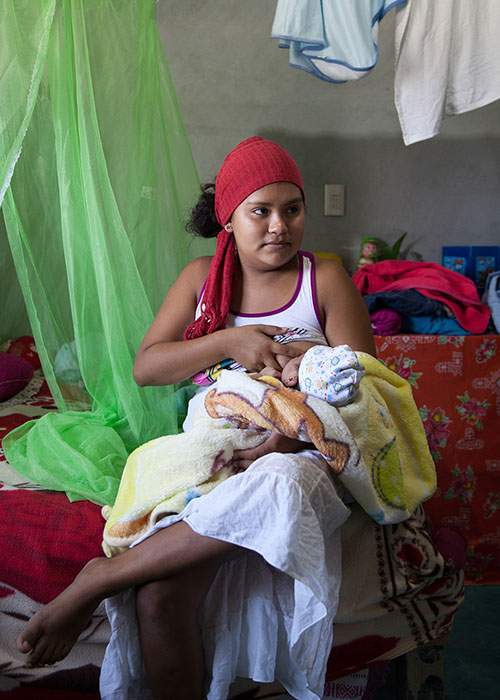 "I wanted to leave home, to discover," she says with childlike directness. "If I get married, I can go out, even if it is with my husband, but I can go out."
Democratic Republic of Congo: Living in denial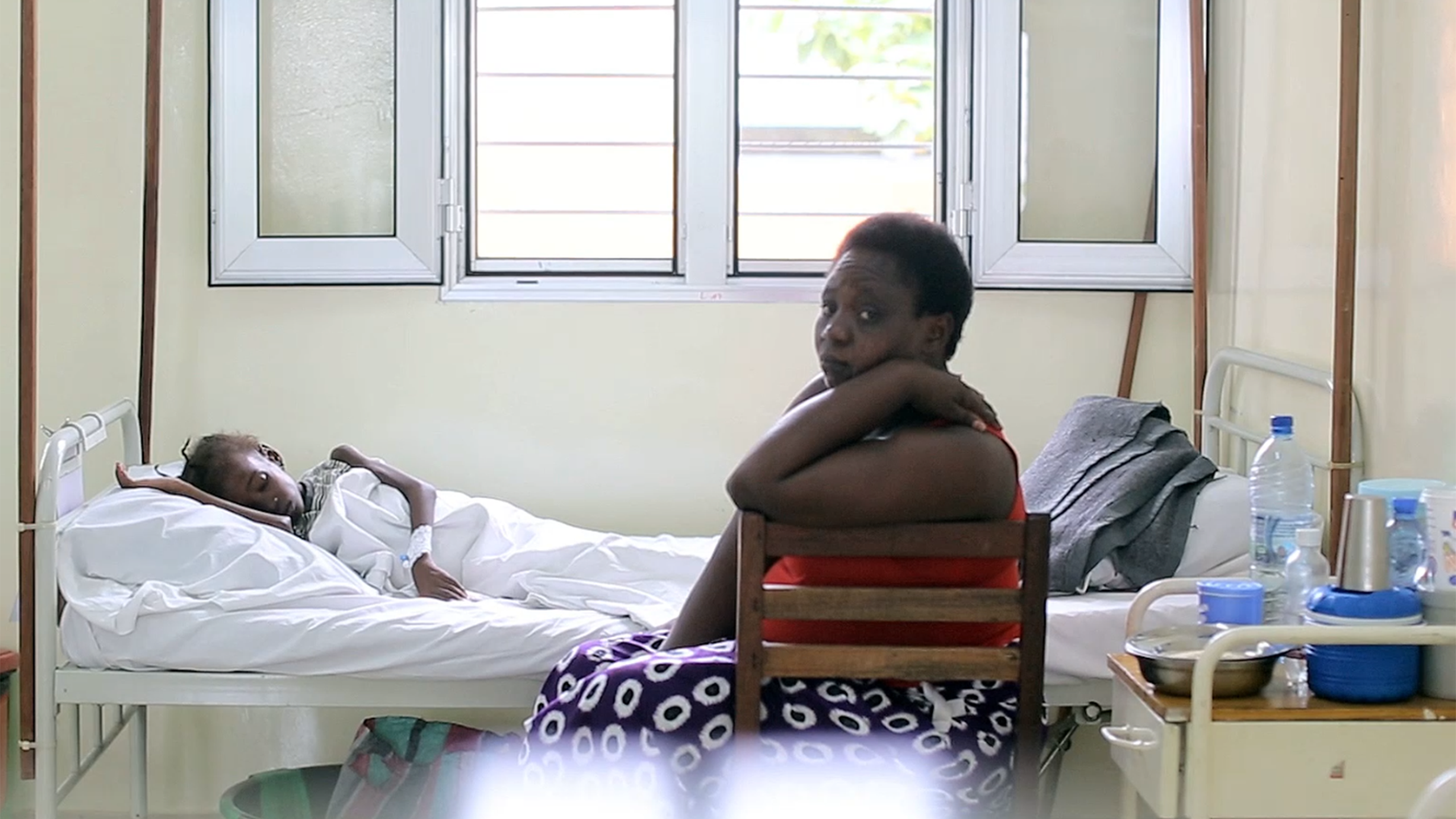 Rachel Hutu frowns as her scrawny six-year-old daughter coughs and turns awkwardly in a hospital bed at a clinic in Kinshasa.
Patricia is receiving 11 medicines a day to treat fever, anaemia, chronic diarrhoea and tuberculosis. Her condition is the result of the severe weakening of her immune system caused by HIV.
When her mother went for a check-up in 2008 while pregnant with her first child, a son called Heritier, a test revealed that she had HIV. "I didn't accept the diagnosis," says Hutu, stressing that she was not thin — weight loss being widely perceived as a sign of infection.
"I told my husband, and he refused to acknowledge it. He said, 'They are liars, we can't be positive'."
Hutu was still in denial nearly two years later, when she became pregnant with Patricia. Again she did not receive the antiretroviral drugs that could have kept her healthy and radically reduced her chances of passing the infection on to her children.
In 2013, Heritier died of Aids and Hutu began to lose weight and develop leg pains. Finally, she began her own treatment for HIV. It was not until January 2016, however, that she sought help for Patricia, who had being staying with relatives while Hutu worked in Kampala.
By the time she reached hospital, Patricia was feverish. She was too weak to eat and had difficulty taking her medicines. The doctors worried she might not survive — the clinic admitted more than 1,500 patients with HIV in 2015, including more than 100 children, of whom nearly one-quarter died.
Patricia's condition has improved. She is more responsive, her appetite has returned and she is receiving the treatment she needs. But, like the estimated 60,000 children under 15 living with HIV in Democratic Republic of Congo (DRC), she has inherited a heavy burden. Just 14 per cent of sufferers in this age group are being treated.
HIV is just one of many preventable infections that threaten mothers and children in DRC, a country that ranks among the worst in the world for maternal deaths in childbirth and infant mortality.
With a population of around 70m, that makes the country a significant contributor to the global tally of preventable illness and death each year.
"Everything is a big challenge," says Dr Mukengeshayi Kupa, the secretary-general of DRC's ministry of public health. He says just 5 per cent of government spending is on health.
"It is very difficult to convince the government to put more in compared with mining or agriculture, where you see the results," he says. "Health is not very visible."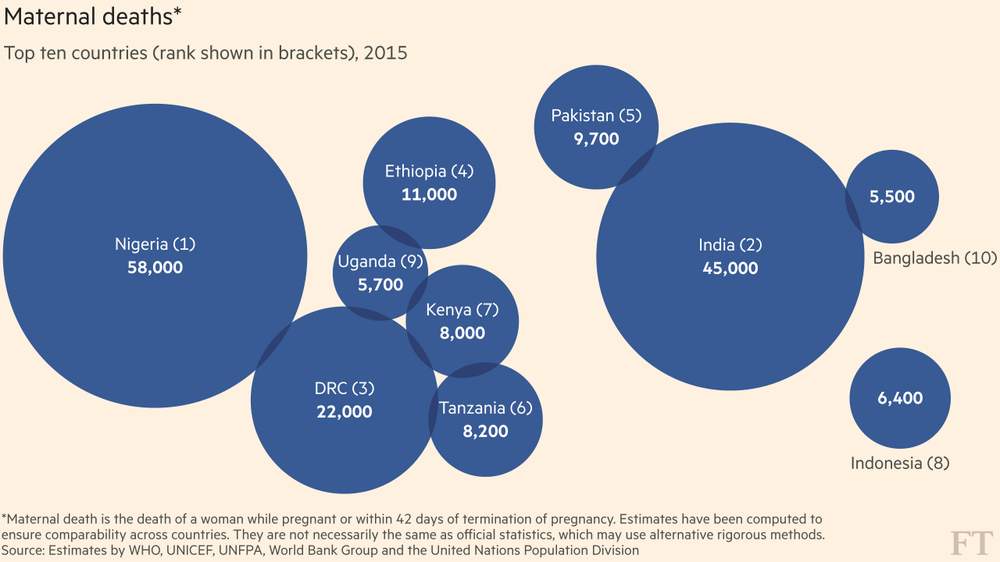 When she finally decided to take action, Hutu came to the Centre Hospitalier de Kabinda in Kinshasa, run by the aid group Médecins Sans Frontières.
The unit is exceptional in many ways, not least because it offers free assistance to tackle a range of preventable diseases. Its wards are filled with patients who have infections such as tuberculosis, meningitis and respiratory problems, caused by late-stage HIV.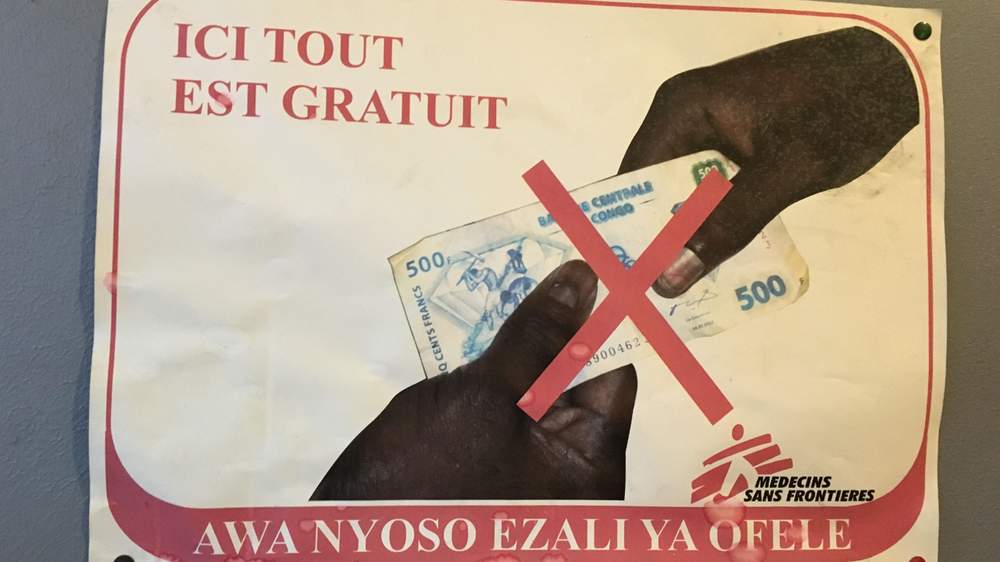 Stigma remains a hurdle to treatment. Hutu is not the only patient reluctant to acknowledge her diagnosis. "Lots of people arrive in a very bad way," says Sofie Spiers, one of the doctors at the clinic.
"Most are women, not only because they are more vulnerable to infection, but also because their male partners tend to avoid the taboo around HIV by staying away from hospital and instead dying at home."
In a poorly educated society with institutions constrained by lack of funding, the problems start with pregnancies in girls as young as 13. At this stage, childbirth brings a higher risk of complications and cuts women off from education.
Understanding of family planning is limited: fertility has risen from an average of 6.3 children per woman in 2007 to to 6.6 in 2013-14.
"Children are seen as wealth," says Gaby Kasongo, reproductive health manager at PSI, a non-governmental organisation that offers family planning. "DRC is pro-natalist. There is pressure from our elders. I have three children and my in-laws and my own mother say I have not done enough."
Medical staff and pharmacists sometimes send adolescents home empty-handed when they seek contraception, telling them they need parental permission, she adds. Under a colonial-era law, up for revision only now, half a century after independence, wives are not supposed to receive contraception without the approval of their husbands.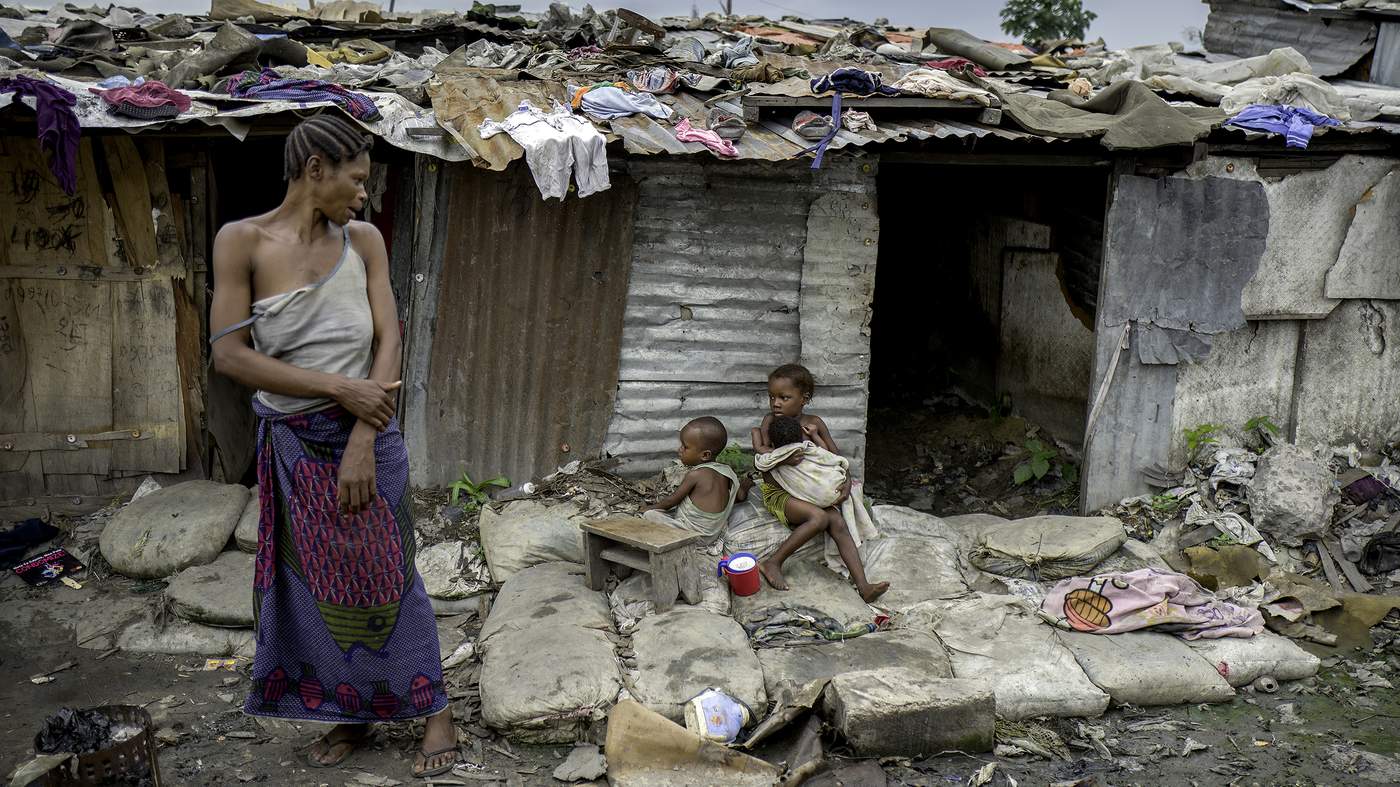 In his office at the old government-run hospital at Mbanza-Ngungu, a large town south-west of Kinshasa, Dr Philippe Pululu, the district's chief medical officer, rattles off a list of concerns. "Mortality is high from bleeding, infection and hypertension. Children suffer from malaria, malnutrition, pneumonia and diarrhoea."
He says that because of high fees, women "only come at the last minute". Even when they arrive, he maintains that they are not offered high-quality care and that doctors give treatments that deviate from guidelines.
Fees across state-run institutions in the district vary, but for the past 18 months, he has helped to pioneer a new approach. With support from international donors including Unicef, the aid agency, the district is subsidising the charges for giving birth (normally at least $20 plus transport) and medical check-ups.
Community leaders and volunteers are encouraging take-up as well as distributing kits containing paracetamol, nutrients and rehydration treatments for infants.
Yet basic measures to reduce illness and infection in young children are still not achieving their potential.
In the settlement of Loma, Nana Tekabanza gestures into the bedroom of the cramped and stuffy mud-brick hut, where she lives with her five children. A mosquito net sits unused near the bed, still in its packaging. She says it is too hot for the children to sleep under the net that would protect them from malaria, one of the country's biggest killers of children.
Tekabanza's gamble is a reminder of how poverty and lack of education will stymie progress in the DRC, even with better access to medicines and improved treatment.
Until these basic problems are addressed, the day of birth will continue to be a deadly one for mothers and babies across the developing world. The days and years that follow will be marred by disease and deprivation for women like Tirkey, Orozco and Hutu.
India
Amy Kazmin, reporting
Suzanne Lee, photography and video
Mexico
Jude Webber, reporting
Bénédicte Desrus, photography
Cinthya Chávez, video
Democratic Republic of Congo
Andrew Jack, reporting
Charlie Bibby, photography and video
Editing and Production
Edited by Cordelia Jenkins
Graphics by Chris Campbell
Production by Ruth Lewis-Coste, George Kyriakos, Jearelle Wolhuter and Kari-Ruth Pedersen
Built with Shorthand All editorial content in this report is created by the FT. The Bill & Melinda Gates Foundation funded our reporting but had no prior sight of the content.