Fighting back
against hunger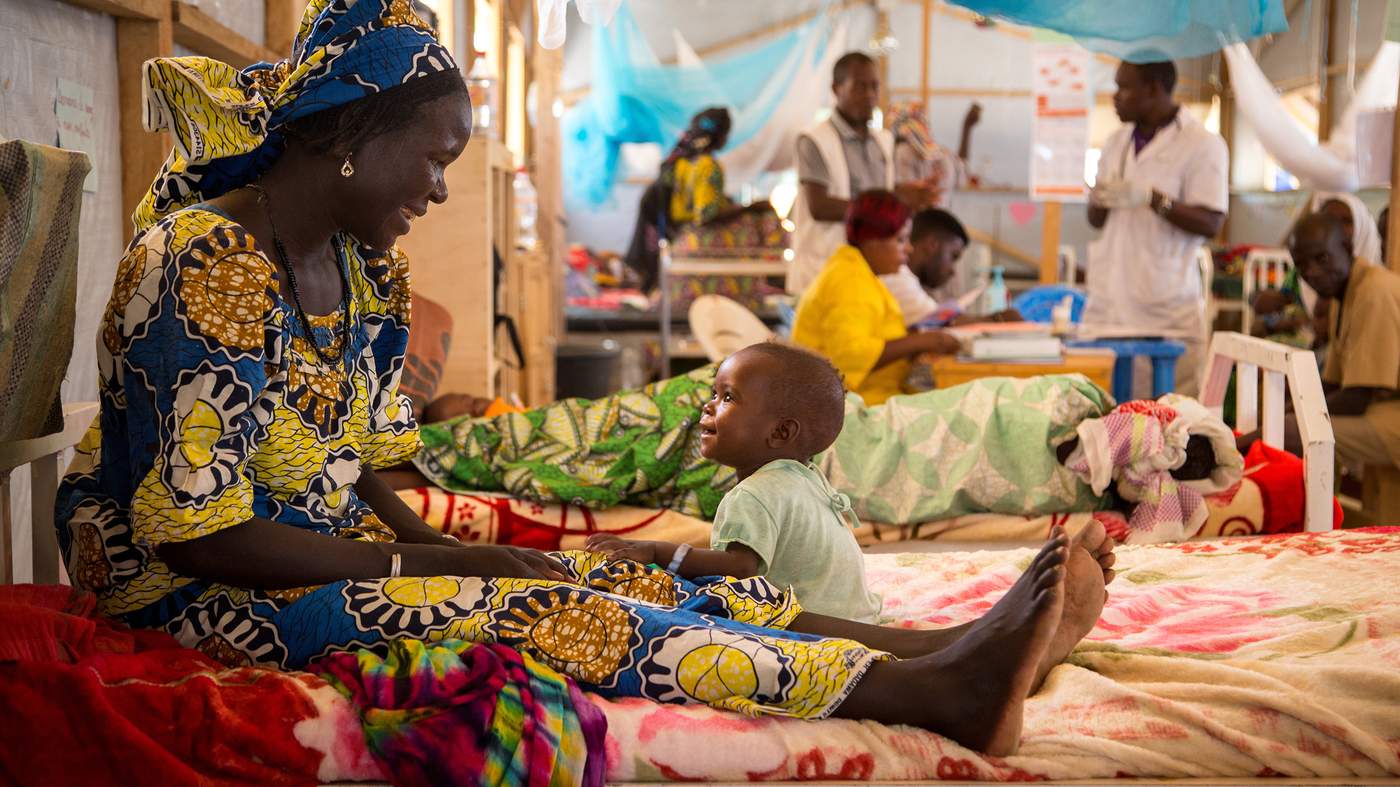 In Northern Cameroon, a region devastated by severe malnutrition, war and poverty, MSF provides a level of care never seen before, even in times of peace. Maggie Fick reports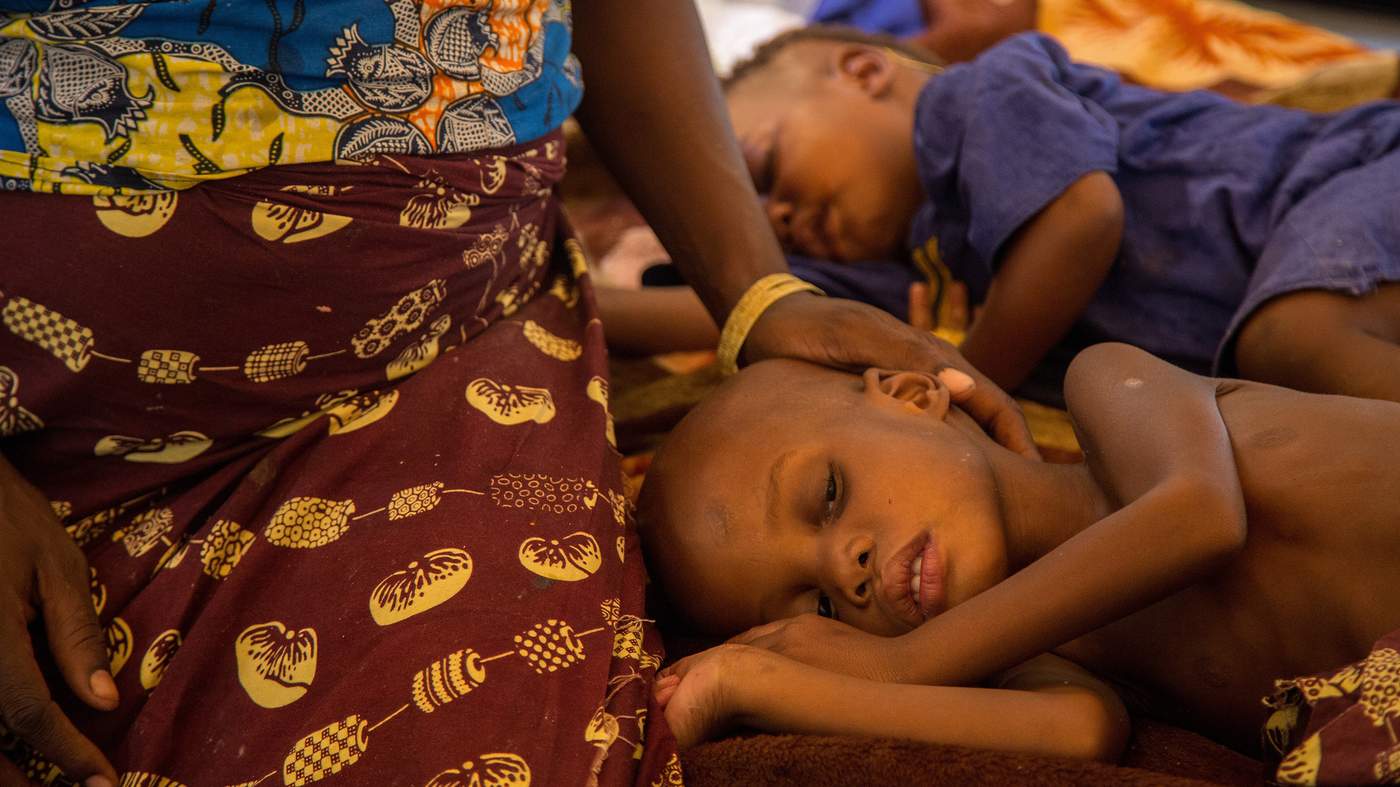 Maloumbrahim's head is large for his body. The four-year-old was growing normally until the kilogrammes began melting from his small frame. Now he is too weak to do anything but blink and move his head slowly from side to side in his hospital bed. Perhaps he is registering his surroundings: a ward of other sick children in the town of Mora, in the Far North region of Cameroon.
In northern Cameroon, where war, severe hunger and disease have created an overlapping crisis, Médecins Sans Frontières, the FT's Seasonal Appeal partner, is providing a standard of care previously unavailable, even in times of peace.
Life in this parched, desolate area was already a struggle before fighters from Boko Haram, the extremist Islamist group, surged in from Nigeria more than two years ago. The narrow triangle of land, wedged between Nigeria and Chad, is home to almost 4m people. Its climate swings between floods and droughts, and it is plagued by cholera epidemics and food shortages.


These challenges have intensified since Boko Haram began mining roads and bombing markets, disrupting farming and cross-border trade.
As the conflict grinds on, the needs of displaced local people and the 200,000 Nigerian refugees who have fled here are growing. The issue of food has escalated into an emergency. Recovering in his hospital bed, Maloumbrahim ​is one of almost 4,000 children who have been treated for malnutrition in Cameroon's Far North this year. Without MSF's assistance, Maloumbrahim and many others might already have died.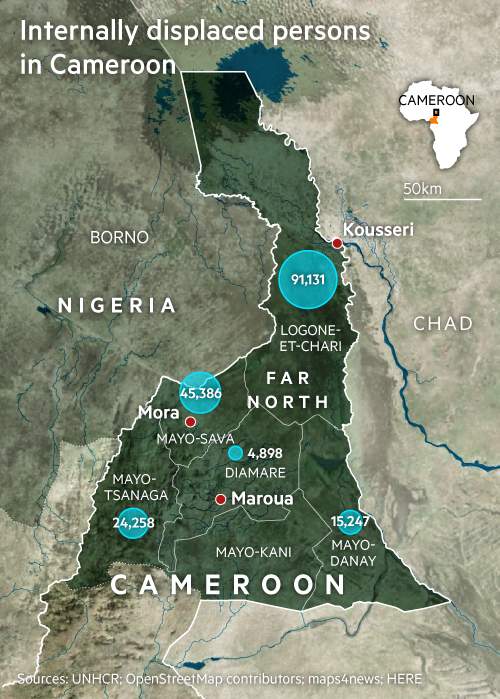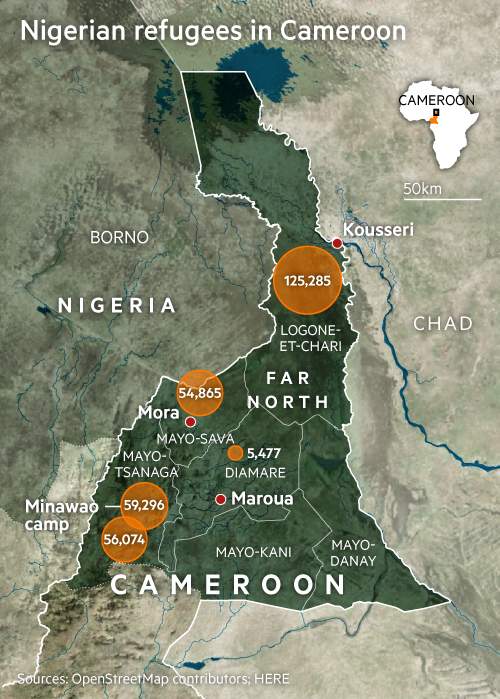 Boko Haram is one of the world's deadliest terrorist groups, best known for kidnapping nearly 300 schoolgirls in the Nigerian town of Chibok in 2014. But it had been pillaging and killing for several years before that. It has continued to do so since.
The insurgents are weaker since the region's armies launched a joint military campaign in earnest last year and began seizing back territory in Nigeria. But this has forced still more people to flee violence. It has also revealed the extent of suffering caused by years of war.
Famine-like conditions in north-east Nigeria are one of the reasons the United Nations recently declared it one of the world's most acute emergencies. Some 400,000 children in north-east Nigeria are suffering from "severe acute malnutrition", according to the UN.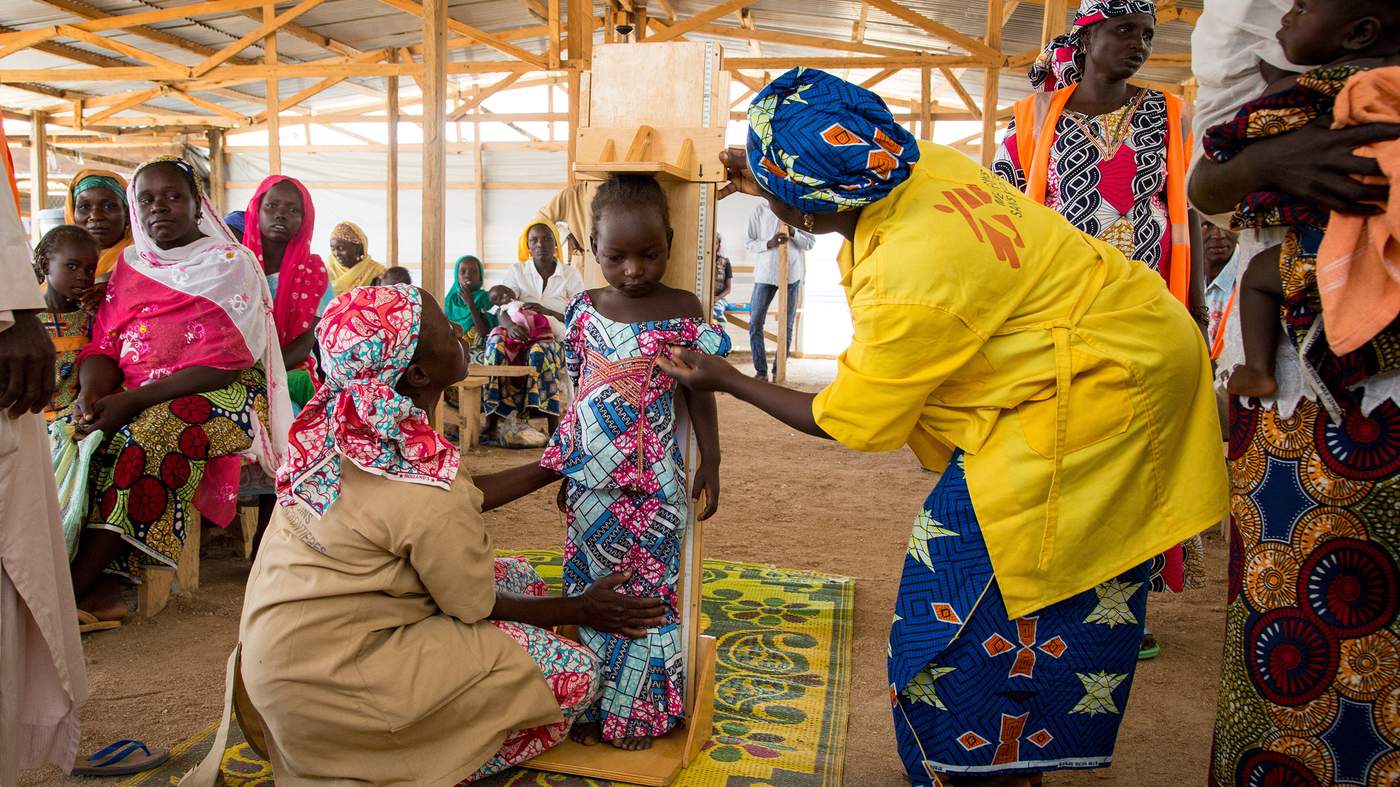 Inside the government-run hospital in Mora, MSF is caring for dozens of children like Maloubrahim. Because it is operating in a war zone, it has also built a block solely for receiving mass casualties. The government-run part of the hospital is still functioning but hindered by basic issues affecting health systems in many African countries: shortages of supplies and equipment, and underpaid staff.
MSF has a total of 653 staff in towns and camps across Northern Cameroon, all focused on emergency medical aid.
"We have seen so many attacks and treated so many wounded," says Mohaman Dairou Daldava, a 29-year-old doctor who has worked at the hospital since 2013, before the arrival of Boko Haram. He is now MSF's medical director at the hospital and his relaxed demeanour is a source of calm for his busy team.
"Before MSF came, there was no system to deal with the wounded from an attack – we were not used to it," he says. He recalls how, just over a year ago, when MSF was still building its wards, the hospital director announced the imminent arrival of hundreds of injured people after two nearby attacks killed more than 40.
"We didn't have the whole set-up in place but we got organised, brought tents, more staff and after that we designed a contingency plan that we have been practising and revising in every attack we've dealt with since."
MSF has also roughly quadrupled the capacity of the hospital by adding about 150 beds, mainly to treat children. The pediatric wards are cheerful spaces. Streamers hang from the ceilings and pink cut-out hearts decorate the walls. A psychologist has hung signs in a few of the wards featuring words such as "Courage" and "Compassion". Patients travel for hours, even days, by foot, minibus and motorcycle, braving the danger in areas where Boko Haram still lurks.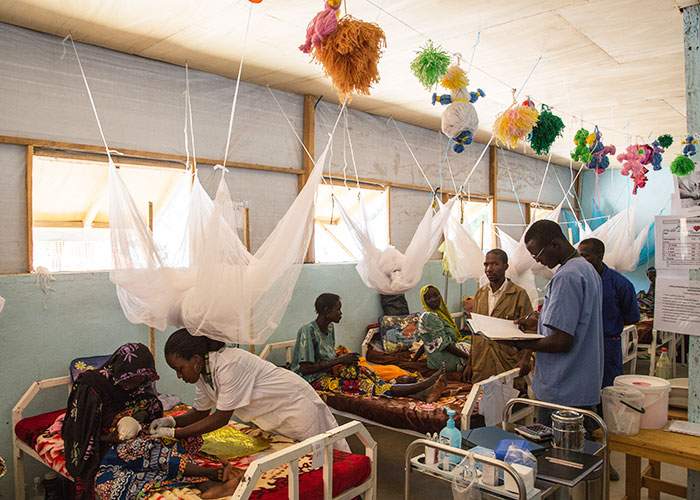 Samuella Tinguem, a Cameroonian psychologist who works for MSF at the hospital, says she has seen a wide range of afflictions among the mothers who have brought their children here. "Fear, anxiety, financial difficulties, trauma ... In many cases the mother is distressed and not well enough to care for her sick child," she says.
Creating a friendly environment where people feel comfortable is important, explains Dr Daldava. His own family is from Mora but he grew up and attended medical school in the capital, Yaoundé, in Cameroon's south. In this part of the world, he says, culture, tradition and poverty make local people wary of going to a hospital before a health problem has become an emergency. Add the dangers caused by Boko Haram's presence on roads, he says, and patients arrive in desperate need of care and suffering from "many overlapping problems".
As word gets round that free healthcare is available, more mothers are bringing their children. On a recent morning, a white board resting outside one of the pediatric wards listed a total of 97 young patients admitted for a variety of ailments, from tuberculosis and malaria to malnutrition, of varying intensity.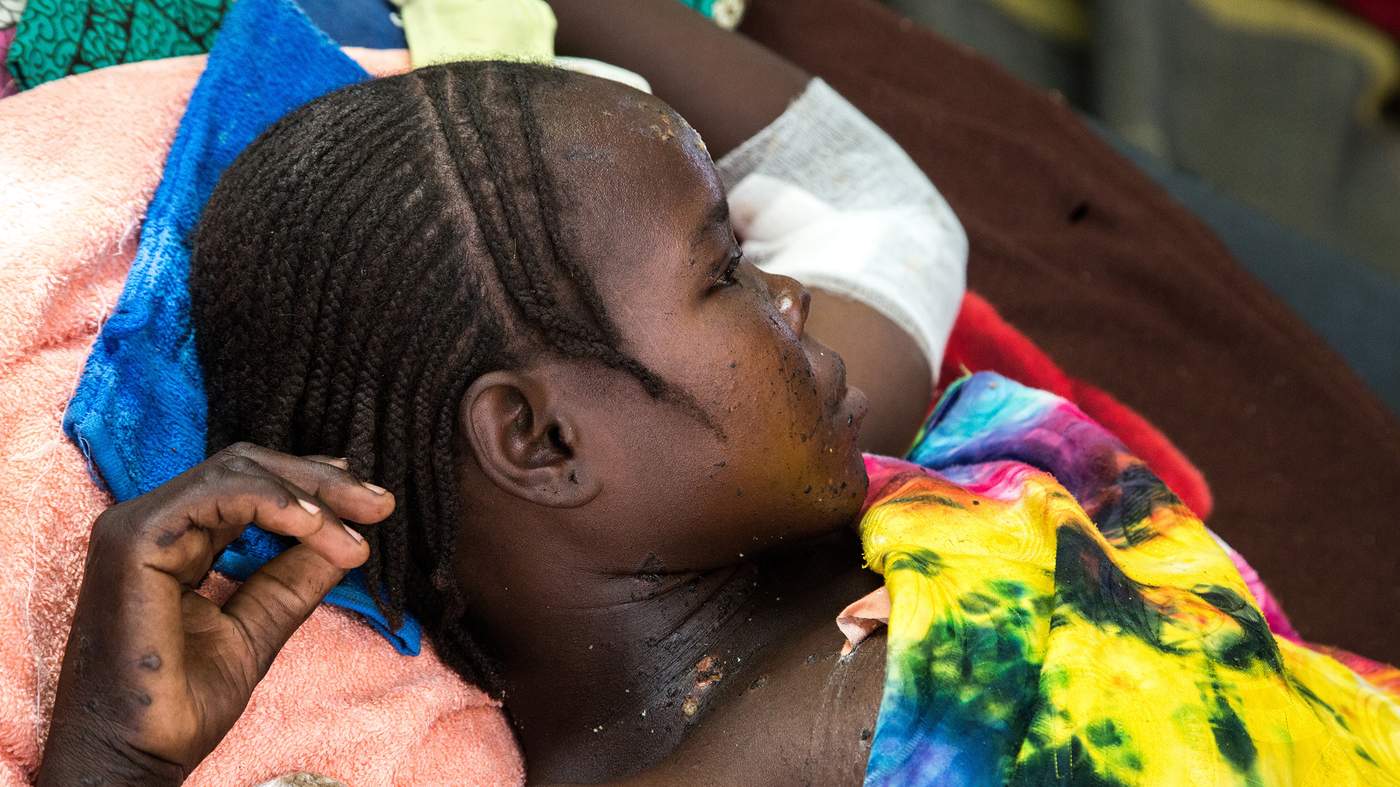 Despite the staff's efforts to make the hospital a safe and welcoming place, reminders of danger are never far away. In another wing, four men and one woman lie recovering from shrapnel wounds. They were lucky to survive attacks on their nearby village by two young female suicide bombers.
Amsa, the young woman, has wounds from the tops of her feet all the way up her body, ending with a gaping slash on her forehead. Her breasts are too badly wounded for her to breastfeed her infant, so MSF is providing formula for the child until she recovers. Speaking softly, she says that a suicide bomber detonated outside her home when she went out in the night to use the outdoor toilet. Her husband was killed by the explosion, she says.
This is the type of horror that could await Mariam, the mother of Maloumbrahim, when her son recovers and they travel back to their village.
"It's been one year of us hearing the sounds of war," she says, cradling her son's head. "We are very afraid of Boko Haram but we have to go back there as soon as possible," explaining that her husband and two other children are tending the land and livestock on their own.
"We don't have a choice. We'll go back."
---
All donations received before January 31, 2017 will be matched, up to £300,000, by the ELMA Relief Foundation, a private charitable foundation that supports communities affected by man-made or natural disasters.

Report: Maggie Fick
Photographs: Pierre-Yves Bernard/MSF
Editor: Daniel Dombey
Series editor: Sue Matthias
Project management: Aleksandra Wisniewska
Mapping: Steve Bernard
Video: MSF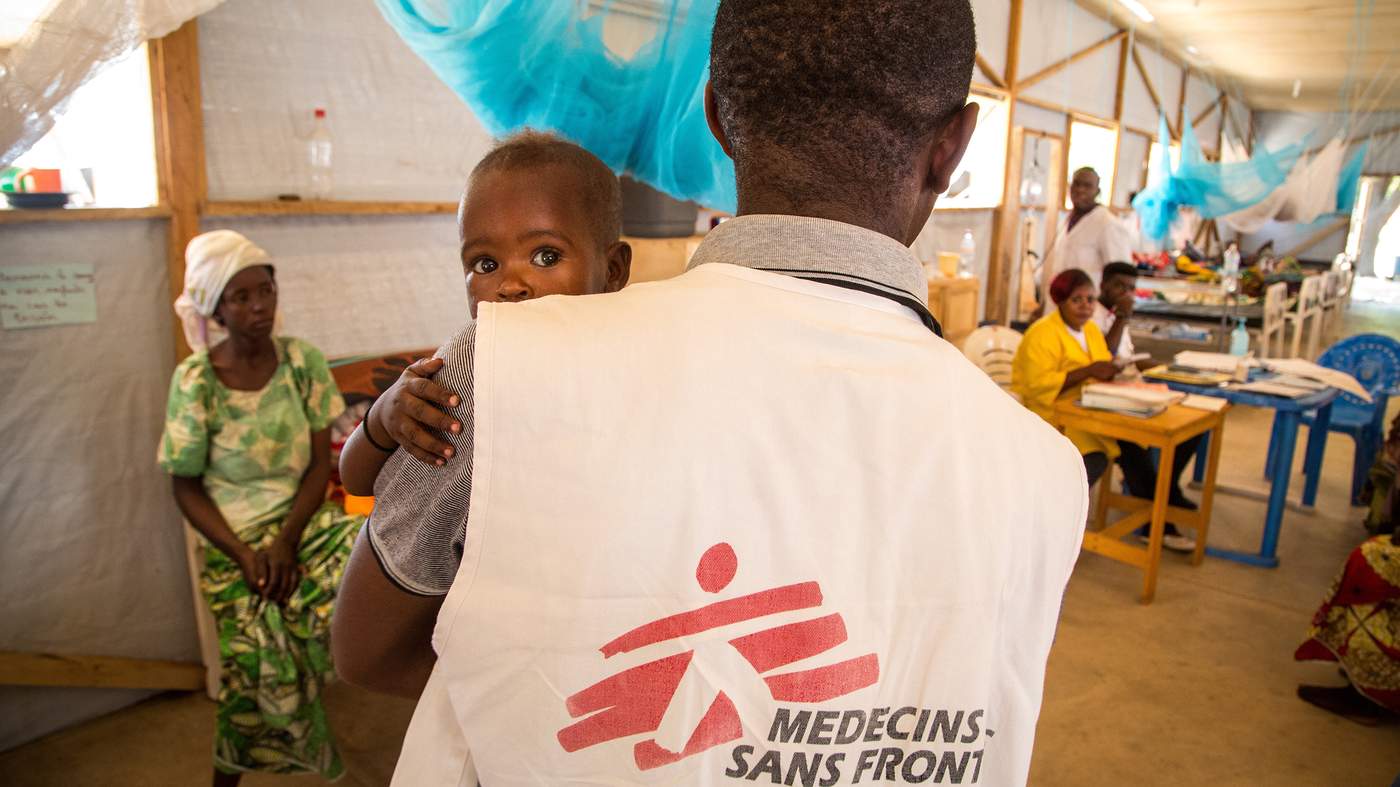 Do you have any questions for Maggie Fick about her reporting in North Cameroon? She will be available to discuss this story in the comments throughout Tuesday, December 6.