'If we don't treat them, who else will?'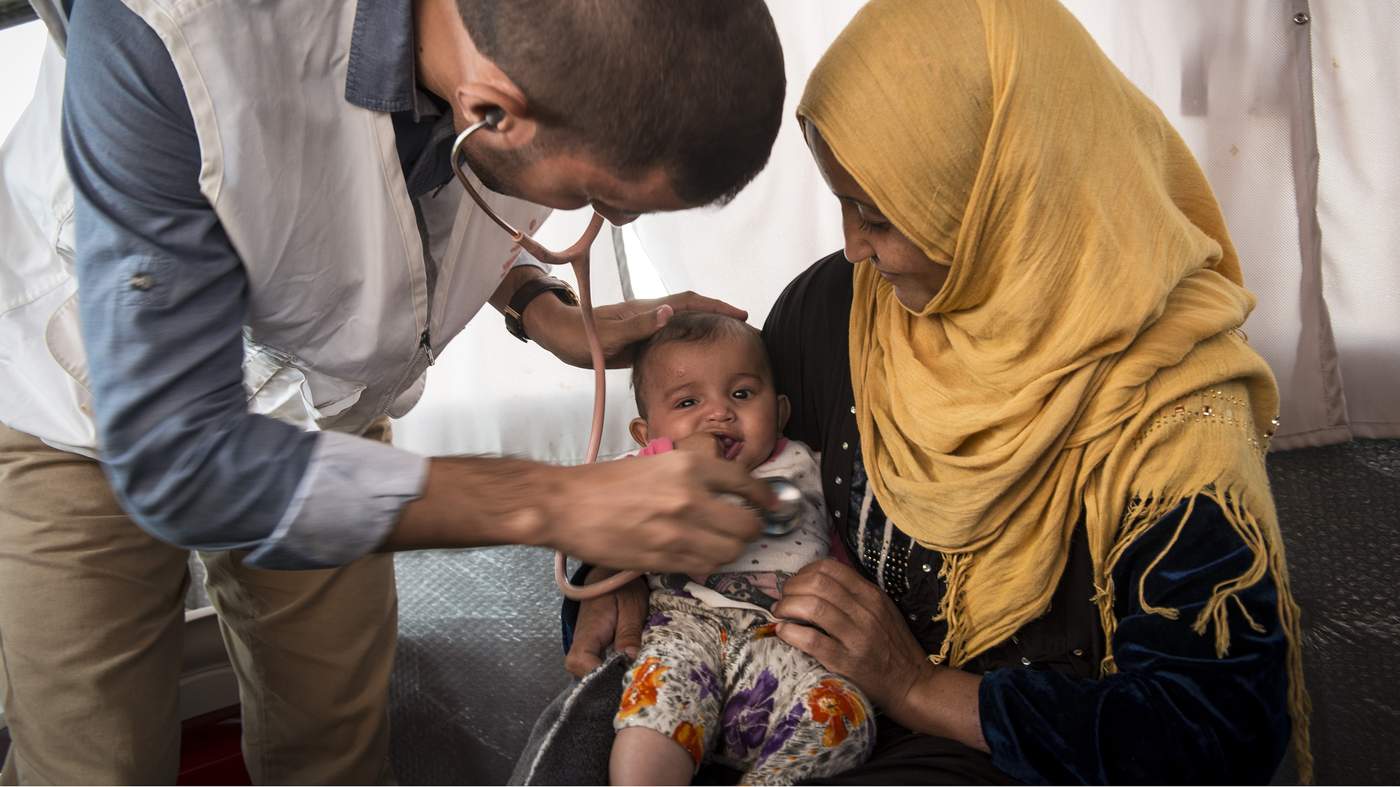 Médecins Sans Frontières is one of the few aid groups to continue working in war zones despite deadly attacks on its facilities. Erika Solomon discovers how the group's commitment to impartiality helps staff stay on the front lines and in refugee camps in Yemen, Iraq and Syria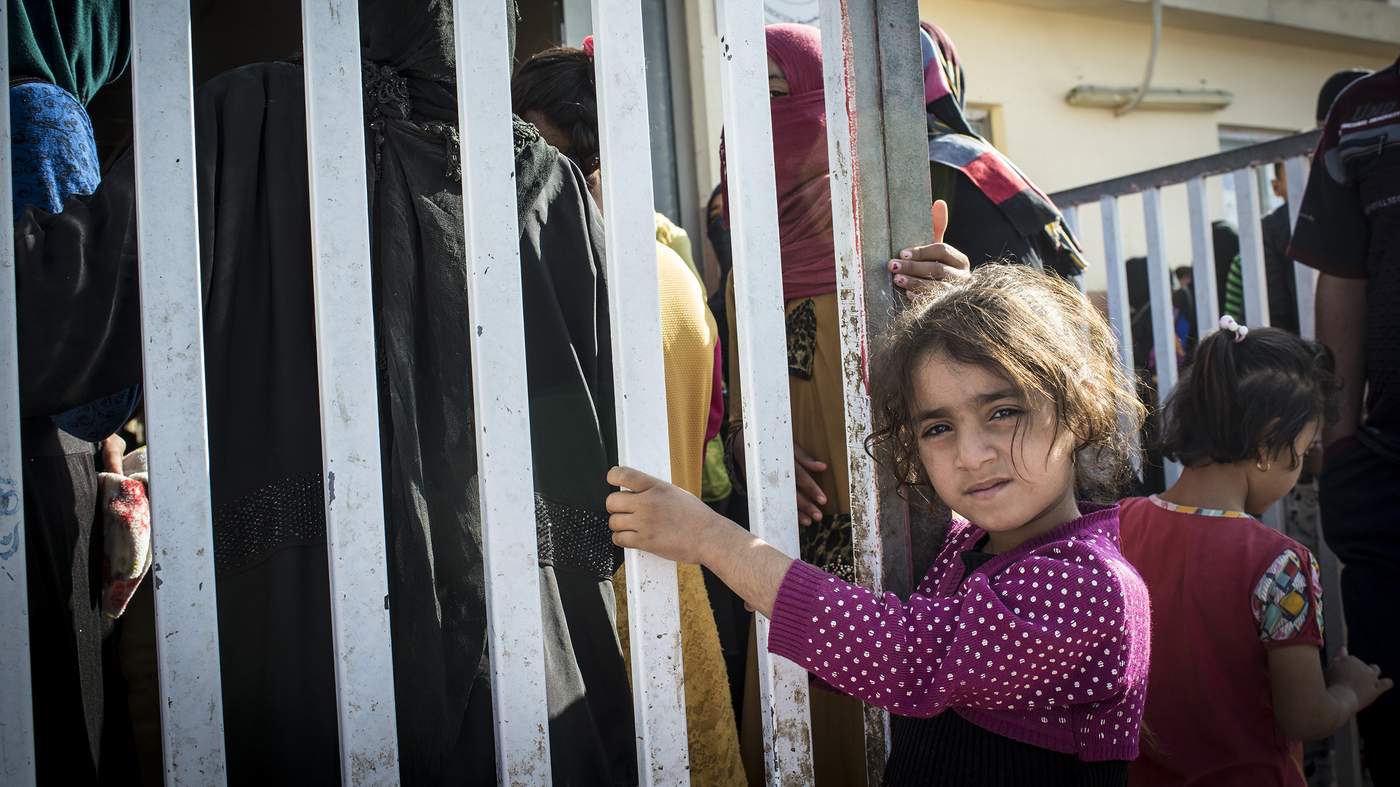 Yemen: the forgotten war
Dr Zhihao Oon's idea of hospital care used to be based on his work at King's College London, where he had state-of-the-art equipment and anaesthetic creams to rub into children's hands to numb the prick of a needle.
All that changed this spring. Instead of being at a world-leading research university, he was sitting in a truck rumbling up a dirt road towards a remote town near the front line in Yemen, a country torn apart by one of the world's lesser known wars.
When Dr Oon spent three months volunteering with Médecins Sans Frontières, or Doctors Without Borders, a non-governmental organisation, his new hospital in the northwestern rural town of Abs was surrounded by displaced families living in dusty tents. Patients quietly withstood the pain of whatever treatment they could get.
"If we needed blood, we asked relatives to stick out their arm," Dr Oon recalls. "People were quite used to suffering. They were just so grateful to be treated for free. They felt abandoned by the other [aid agencies]."
This is a time of huge humanitarian need across the globe. More than 125m people were affected by conflict or disaster this year. The five-year civil war in Syria has generated the biggest refugee crisis since 1945, sending hundreds of thousands of people towards Europe's shores. Millions more are trapped in conflict zones like Yemen.
Yet fewer humanitarian organisations are helping in the places where they are needed most. Many aid groups have become risk averse, limiting the exposure of their staff to conflicts. At the same time, the international community appears less able — or less willing — to stop the violence that ravages not only the victims of war but the organisations trying to help them.
For this year's seasonal appeal, the Financial Times has partnered with MSF, which has projects in nearly 70 countries. The agency sends in funds and supplies but is also one of the few aid organisations to put its own people's lives on the line.


Founded in France by volunteer medics and journalists in 1971, MSF's work is based on the belief that every person has the right to medical care, regardless of their beliefs, ethnicity or background. Those medical needs, it says, are more important than any national border. It is a principle that pushes MSF to go where many other NGOs will not and inspires volunteers like anaesthesiologist Dr Oon.
This commitment to impartiality challenges the group's work to this day: warring sides are suspicious of its open acknowledgment that it will treat any patient who comes its way.
In the past year, 75 MSF-supported hospitals have been bombed, in what the group calls an "epidemic of attacks". The most dramatic incident MSF has faced was the October 2015 US air strike on its medical centre in Kunduz, Afghanistan, which killed 42 people and destroyed the facility.
"We often have this feeling of 'where is everybody?'," says Will Turner, head of the MSF mission in Yemen.
Studies suggest that more than half of Yemen's 24m people do not know where their next meal will come from, and 370,000 children are malnourished. MSF doctors have treated skeletal 12-year-olds weighing less than 20kg (44lb).
"What we really need in Yemen now is a greater scale-up of organisations and a presence in these hardest-hit areas, because this is where you need to have direct interaction with authorities to negotiate for access to deliver your assistance," Mr Turner says.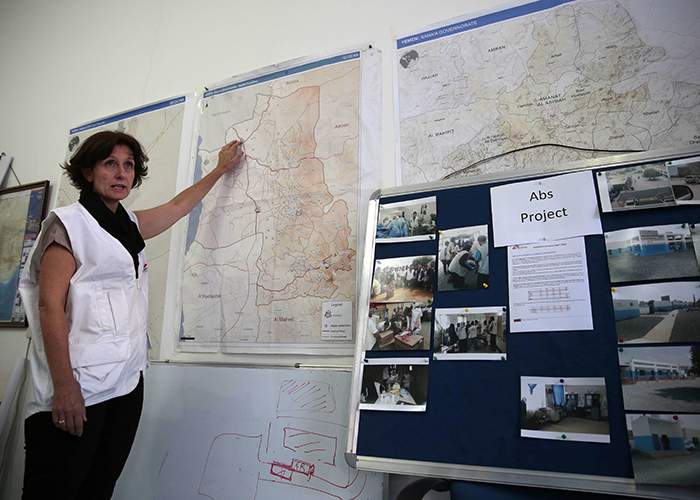 Being on the ground allows MSF to develop relationships with the warring parties and so ensure it can keep its medical facilities open. In places like Yemen, where al-Qaeda insurgents still operate, it means the group has enough local support to bring in foreign medics like Dr Oon.
Before his visit, Dr Oon, 36, had never been to the Middle East. In Yemen, an intervention by a Saudi-led coalition — which backs the internationally recognised government but has been accused of indiscriminate air attacks — has taken the fight to Shia Houthi rebels who control large areas of the country including the capital Sana'a. Dr Oon's only experience of an environment like a war zone had been in a simulation during national service with the army in his native Singapore.
He has learnt some Arabic on the job: enough to ask patients their age and where their pain is. "The moment a patient comes in, they are not a rebel or a Houthi, they are not al-Qaeda, they are not a Saudi, or whatever. They are a person — a patient," says Dr Oon. "They have a heart. They have blood. They feel pain. They have emotions. They have a family. The hospital is a place for healing. It is sacred in that respect."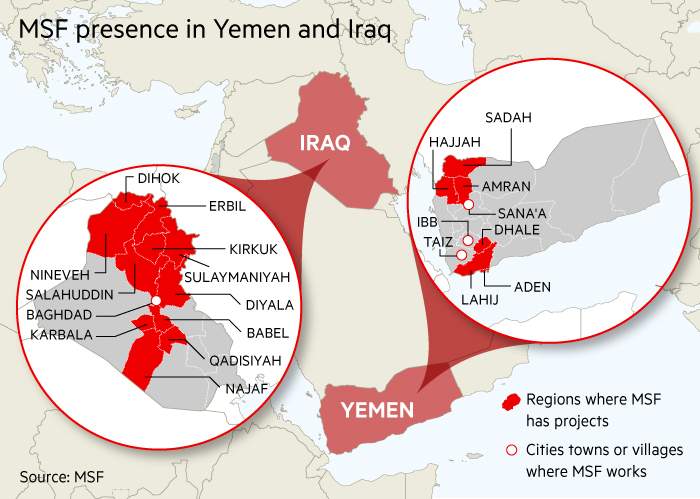 Local doctors who work with MSF in places like Yemen face risks as well — some have been harassed and even forced from their homes by militants.
MSF says it regularly gives the co-ordinates of its hospitals to the Saudi coalition, yet five of its hospitals have been hit in air strikes this year. The latest, on August 15, hit the Abs hospital that Dr Oon had left a few weeks earlier. Nineteen people died, most of them patients.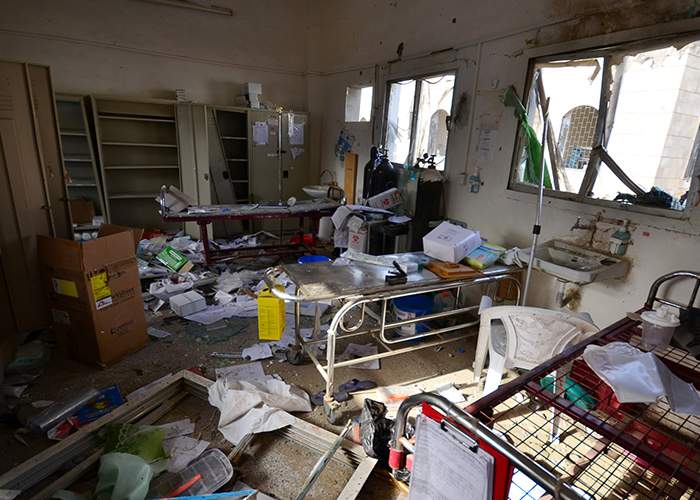 MSF is one of the few aid agencies willing to publicly criticise governments and international institutions like the UN, which it says is slow, bureaucratic and cautious in its response to emergencies.
The group has been critical of its peers in the aid world, too, arguing that their dependence on major donors and government agencies, such as the UK Department for International Development or the US Agency for International Development, makes them cumbersome and could affect their neutrality.
This year, MSF UK decided to stop seeking funding from EU institutions, making it wholly reliant on private donations. The decision was driven by Europe's refugee deterrence policies, says Vickie Hawkins, executive director.
"We simply cannot accept such funding while at the same time treating the victims of those policies," she says. "It means that now, more than ever, we rely on the support of the public to continue providing life-saving medical care."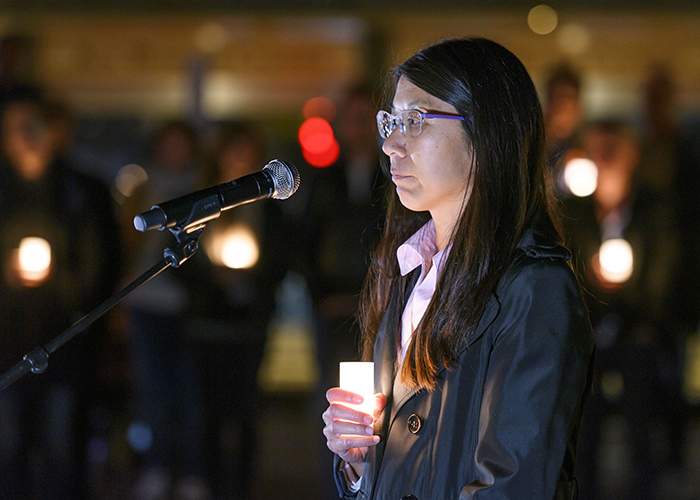 MSF, which is headed by Canadian paediatrician Joanne Liu, has been internationally recognised for its efforts, winning the Nobel Peace Prize in 1999. But the group does draw criticism. Whereas some aid organisations will speak out against a regime at the cost of losing access to those in need, MSF has negotiated with governments and militias accused of human rights abuses in order to stay on the ground.
Among the critics has been MSF itself: it exposed the questionable dealings of both MSF and other aid groups in 2011 when it published a report called Humanitarian Negotiations Revealed, which disclosed how it paid the al-Qaeda-affiliated al-Shabaab organisation $10,000 a project to continue its work in Somalia. It apologised to Ali Abdullah Saleh, Yemen's former president, for listing the country as one of the top humanitarian crises of 2009 in order to keep working there.
'People were quite used to suffering. They were just so grateful to be treated for free … They felt abandoned by the others'
Dr Zhihao Oon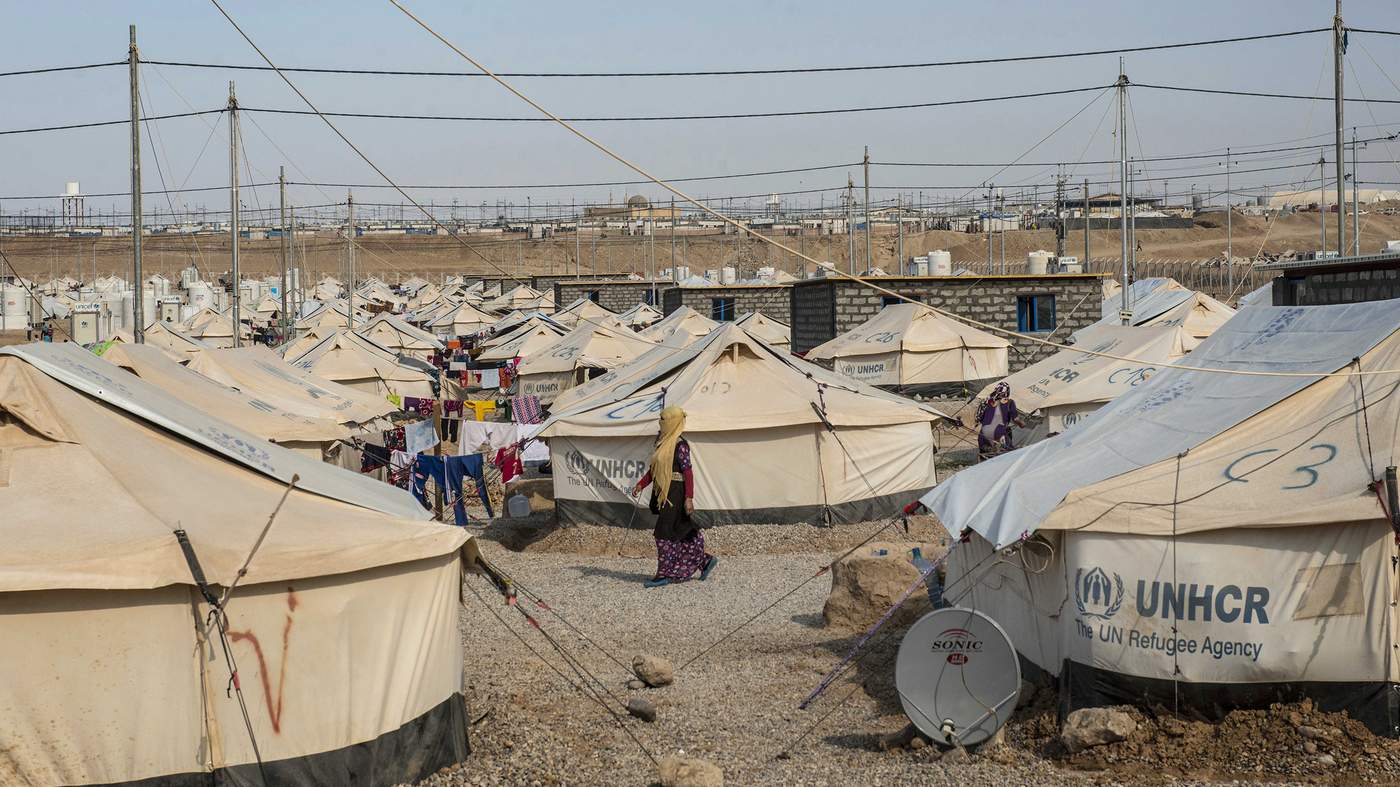 Iraq: treating mental trauma
Doctor Humam Mohammed, 28, dreamt of being an MSF volunteer after seeing the group on Iraqi television as a boy. It was a prospect that he assumed was out of reach as he was completing his training in general medicine — and even more so after the summer of 2014, when Isis stormed his home city of Mosul.
Dr Mohammed worked for five months in Mosul under the jihadi group's rule, and lived in fear of it before he and his wife escaped. Despite that, he says he would treat anyone who crossed his path — even someone from the Islamist group that forced him to leave his home: "That is our motto at MSF: complete neutrality."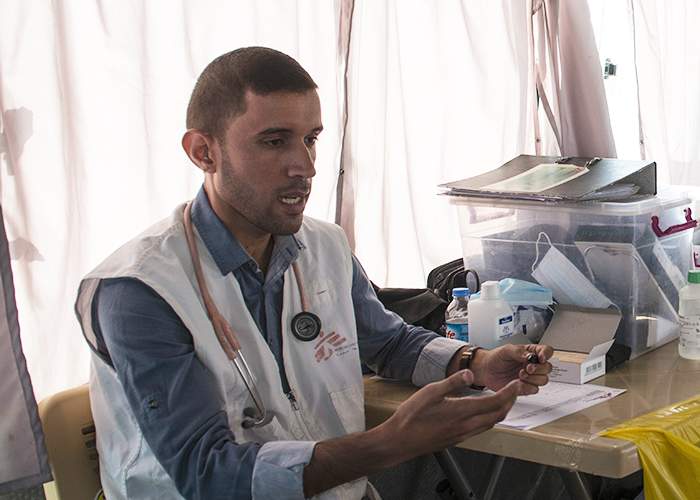 The doctor now works at an MSF mobile clinic — a bus loaded with pills and paperwork that is driven around the Debaga internal displacement camp in northern Iraq, run by the semi-autonomous Kurdistan Regional Government.
Thousands have fled to these seemingly endless rows of plastic tents since Baghdad set out on its internationally backed campaign to retake Mosul this autumn. Every day, a crowd of patients stands in the heat and dust for a chance to sit with doctors and discuss what ails them.
Some are aching after spending hours on the run to flee their homes. Others are struggling to deal with babies, frail from malnutrition after months trapped in a town on the brink of starvation.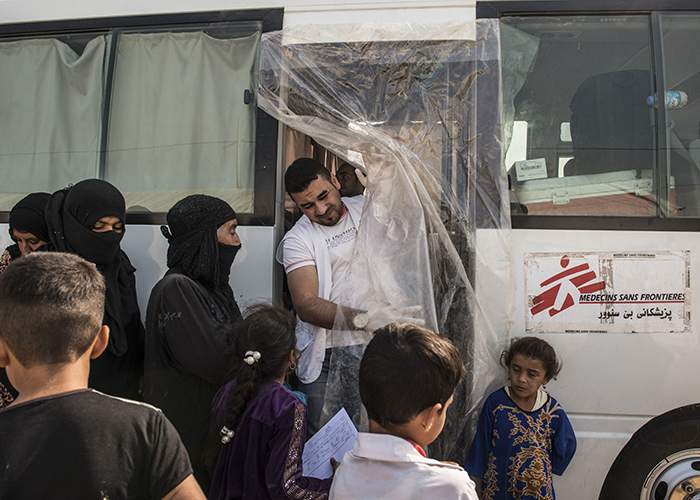 Dr Mohammed's status as a fellow refugee makes it easier for them to accept his tough advice. He scolds mothers who do not follow his advice on improving babies' nutrition, and teases an old man who complains of a painful cough but reluctantly admits that he is also a smoker.
"You're smoking two packets of cigarettes a day," Dr Mohammed jokes. "That's all?"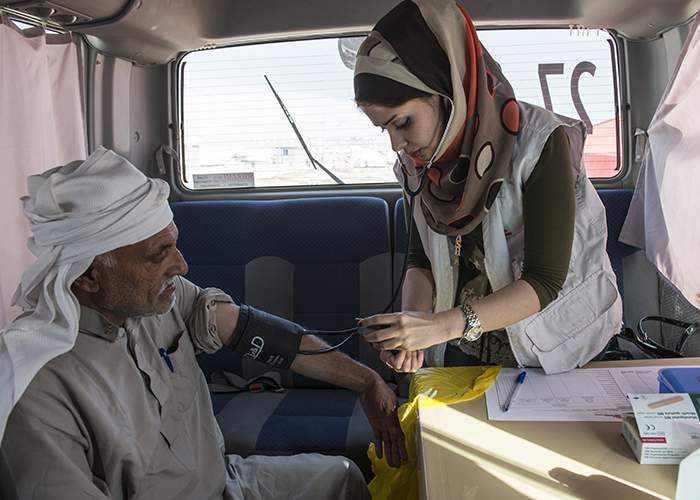 MSF treats psychological wounds as seriously as physical injuries. In camps like Debaga, where nearly everyone has fled from Isis rule, doctors say most patients struggle with psychological trauma. MSF has also set up mental health clinics in its camps in Iraq.
There can be a stigma over psychotherapy in conservative parts of the Middle East, including Iraq, but Bilal Budair, the clinic's manager, was shocked when he saw how quickly the programme was embraced.
"The pain transcended the stigma," he says. "People are living with unbearable pain."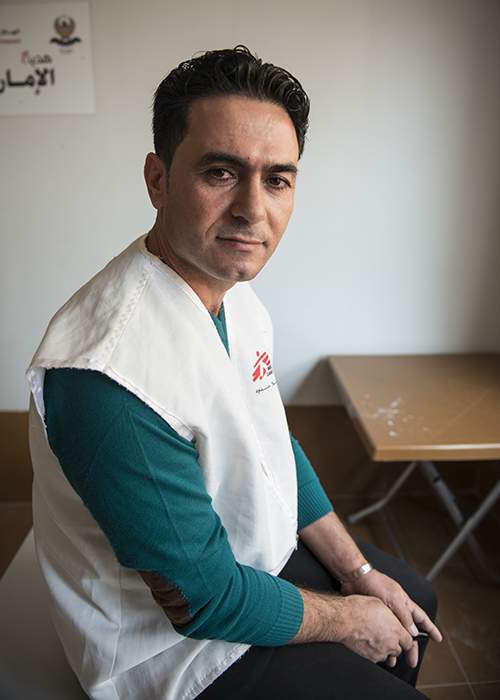 Umm Ahmed, her face furrowed in a frown, tells of the nightmares she has had since fleeing her home in Hawija near Kirkuk. Using only a nickname to ensure the safety of relatives still living there, she breaks down as she describes begging Isis to give back the bodies of two of her sons, executed by the group.
"I saw so many people killed by Isis. Every time I put my head on the pillow, I can't sleep," she says. "I've memorised all their faces."
'It is an indication of how much people are suffering that the pain transcended the stigma [of psychotherapy]. People are living with unbearable pain'
Bilal Budair, clinic manager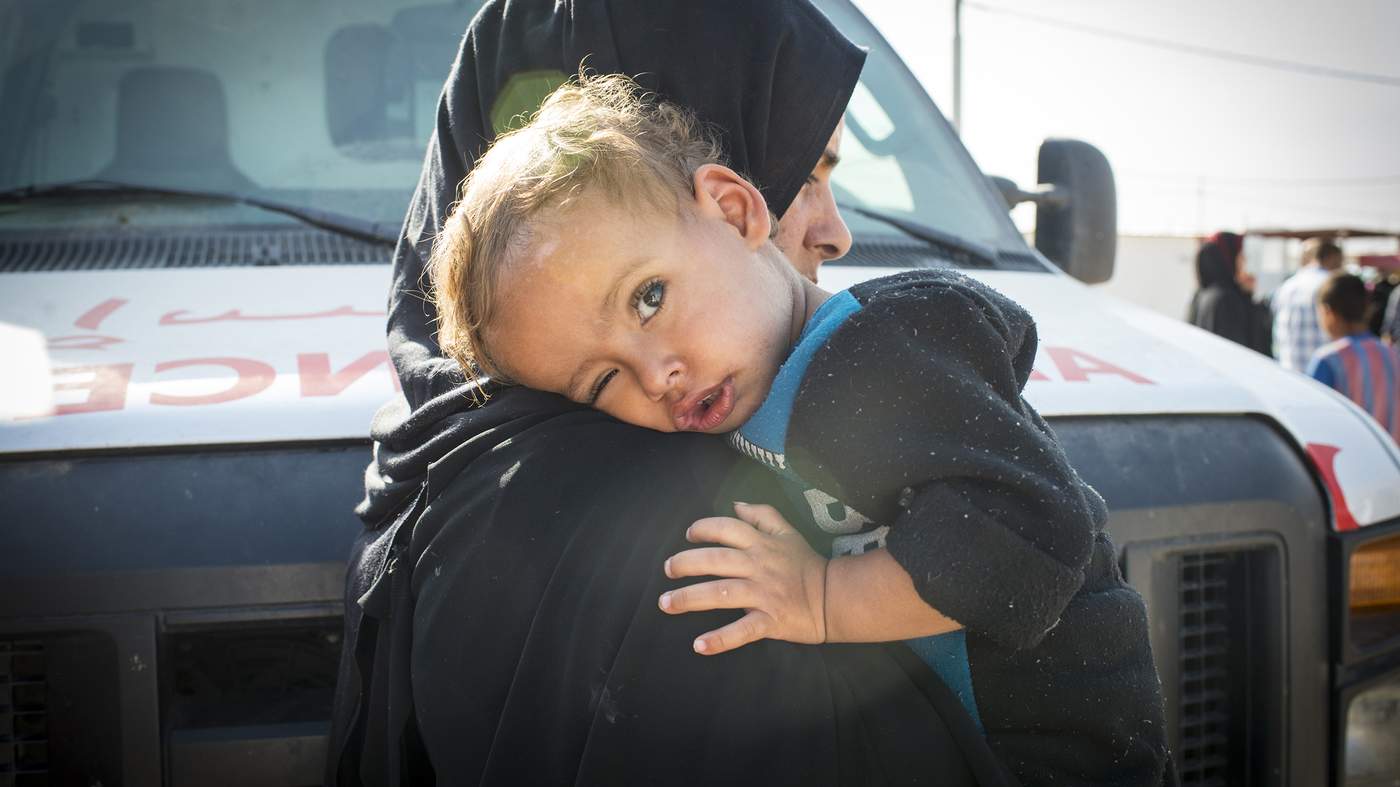 Syria: underground surgeons
In neighbouring Syria, where MSF doctors in rebel areas are cut off from the outside world, medics like Dr Omar — who asked the Financial Times to avoid using his full name — work through air strikes in cellars that have been converted into operating theatres. He says he once caught himself crying as he amputated the leg of a five-year-old boy.
"The most important thing to learn is how to keep working when you feel like you're in danger. You never know: is it going to hit us or not," says Dr Omar.
A general surgeon, he used to work at a government hospital in Aleppo by day and treat protesters by night. He joined MSF after fleeing his home city three years ago. "We've learnt not to pay attention to anything other than the patient we are working on. We surrender ourselves to fate."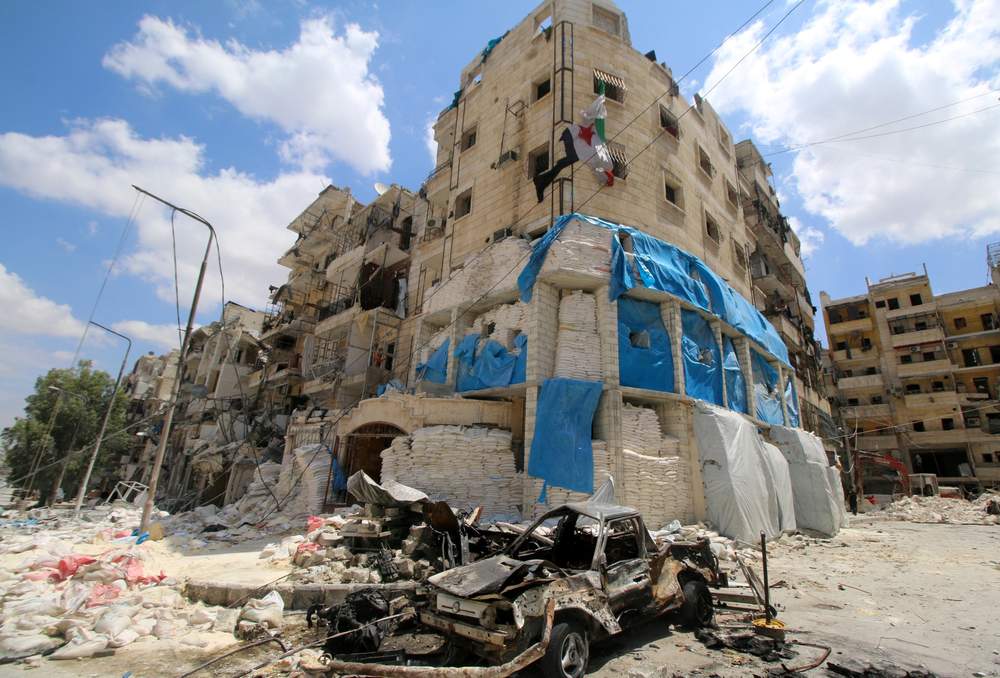 Syria is one of the few places MSF does not send foreign staff, following an incident in 2013 in which some of its members were kidnapped — and later released — by Isis.
There have been 47 attacks on 19 MSF hospitals in Syria this year, where locals do all the medical care on their own. In places like eastern Aleppo, where the government is besieging rebel-held territory, doctors say medical supplies are dangerously low.
It can feel isolated. Dr Omar has the money to leave the suffering in Syria and find safety in Turkey. The border is just a few dozen kilometres away from where he is working in the countryside north of Aleppo.
But he insists he will never leave. "Not as long as there are people who need us," he says. "If we don't stay to treat them, who else will?
---
All donations received before January 31, 2017 will be matched, up to £300,000, by the ELMA Relief Foundation, a private charitable foundation that supports communities affected by man-made or natural disasters.
Report: Erika Solomon
Photographs from Iraq: Monique Jaques/MSF
Editor: Christopher Grimes
Series editor: Sue Matthias
Project management: Aleksandra Wisniewska
Mapping: Steve Bernard